Affordable and Adorable – JCPenney Portraits – Meyerland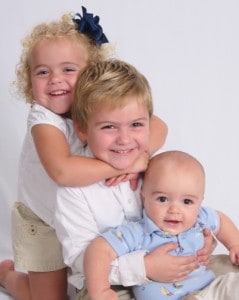 Have I told you lately how much I love JCPenney Portraits in Meyerland?  Margie is fantastic and the portraits are very reasonable.
I've struggled for many years to find a place that was affordable and worthwhile.  Perhaps one of my biggest pet peeves is when photographers wait for kids to pose.  I need a photographer that will click away while positioning the kids and encouraging them to smile.  My kids never actually pose, but still, Margie is able to capture some adorable shots.
JP Penney Portraits, like the rest of JC Penney, is moving away from coupons but they will honor any that you already have.  Instead of coupons, check the very reasonable monthly deals.  You can often get a sheet for only $4.
For more information, go HERE or call 713-666-0277.