Have You Seen the Bluebonnets Yet? Head West on 290 and Enjoy!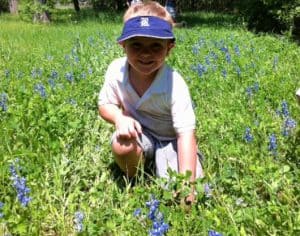 The bluebonnets are in full bloom.  Head out west on I290 and enjoy the fields filled with wild flowers.
The bluebonnet is the state flower of Texas and they are blooming now.  It is a tradition for many families to head out to a bluebonnet field and snap the perfect picture.   Drive out on 290 and you will see the cars lined up on the shoulder as families tip toe across the fields.
Check them out for yourself.  Pull over on the shoulder or visit one of the small towns off of 290.  Consider Chappell Hill which is about 1.5 hours from downtown Houston.