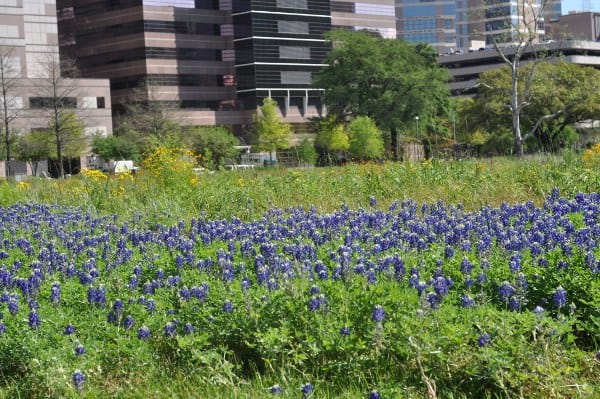 Address:
At Fannin and Holcomb, near the Mays Clinic and Duncan Building, at METRORail TMC Transit Center
This week's park is more of an adventure than our typical picnic and playground posts... and not everyone is going to love it. But for those kids that like trains, trucks and, in the Spring, wildflowers... The Prairie at M.D. Anderson is great!
Located right at the TMC Transit Center METRORail Station, is a 2 acre native prairie with winding trails, trees, benches and birds. Public parking is tricky in the Medical Center, so take the METRORail to start the adventure off right.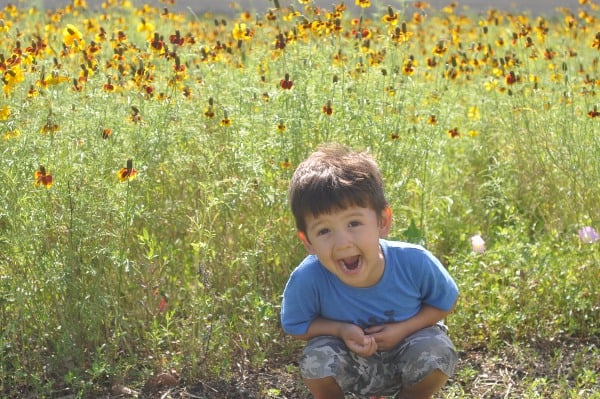 When you step off the train, you can see The Prairie and a pedestrian bridge to get you over the busy street. According to two little boys, this bridge is actually the very best part of the trip.
They call it "The View" and from this clean, video-monitored, entirely enclosed, well maintained bridge, trains, garbage trucks, fire trucks and ambulances race below you. You see them come on one side and then race to the other to see them emerge. (It is very simple, not at all fancy, very easy for mom and super fun for silly little truck and train lovers.)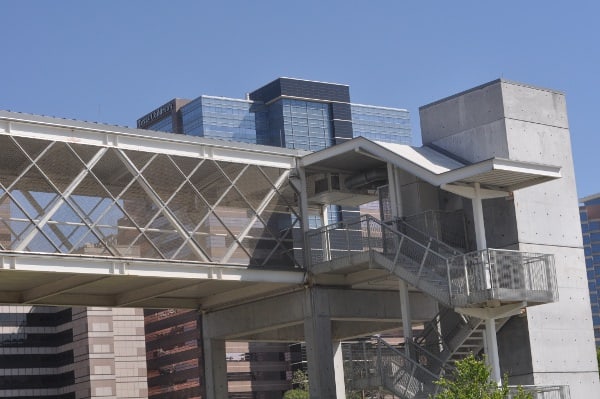 Once we made it off the bridge (which has elevators and stairs), we were able to wander around The Prairie. And since it's Spring, we found a small patch of bluebonnets. (And just a block south, across a private parking lot, we found a field of yellow wildflowers too.)
This was my favorite part... but I soon had two boys asking to go back to "The View". So off we went to watch the trucks and eventually catch the train back home.
See the pictures below... and go HERE to see how to ride METRORail and go HERE to find lunch just a few stations north.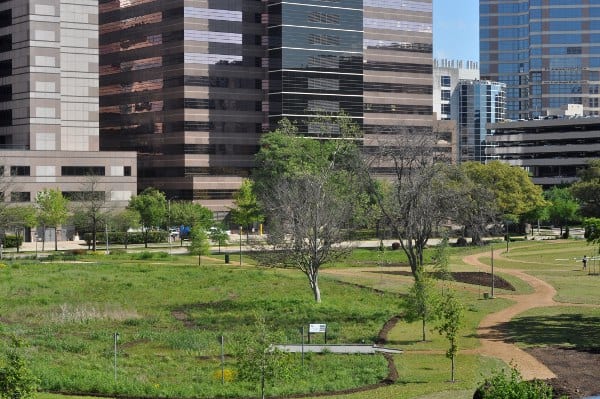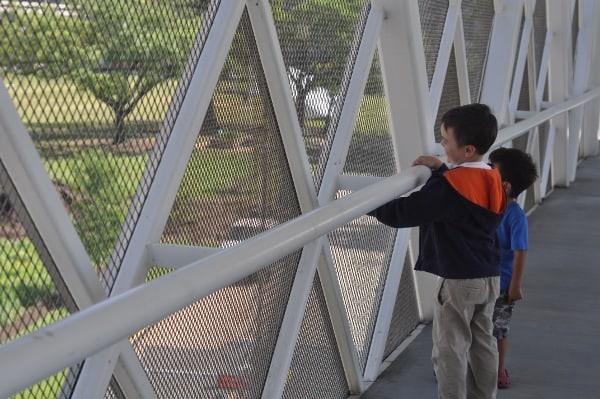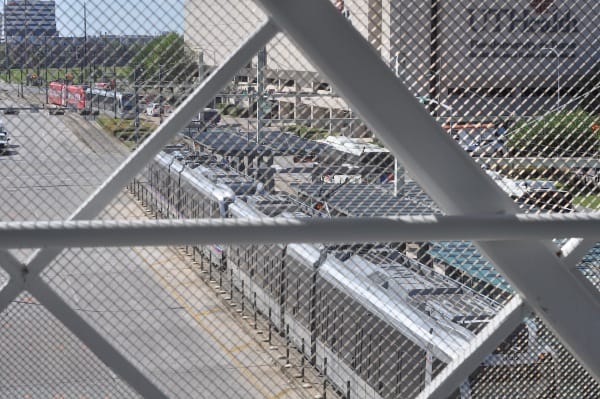 Find more Houston parks: