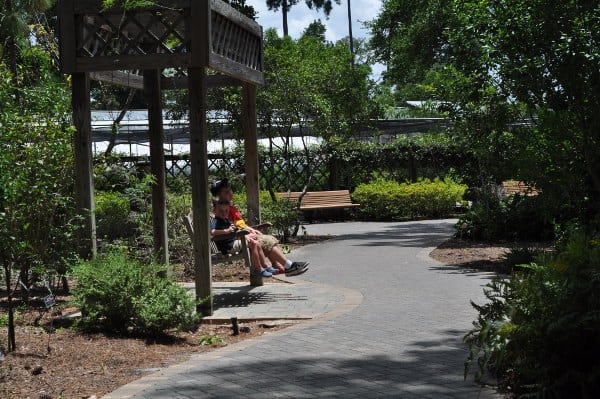 Address:
 22306 Aldine Westfield Rd, Humble, TX 77338
My mom is a Master Gardener. Not just a good gardener... but a certified, ask her anything, Master Gardener. She's an expert at gardening in Nebraska and Connecticut (where I grew up)... but when she came to Houston, she claimed to know nothing about the new climate.
So, nearly ten years ago she started to volunteer at the Mercer Arboretum and Botanic Gardens and got a crash course in gardening in Houston. Flash forward, and her home gardens are just as amazing as they have always been.
I visited Mercer several times while she was working, but at the time I only had little babies. Now I have 3 playground-players... and we were near Bush airport... so we stopped by Mercer to see what was happening!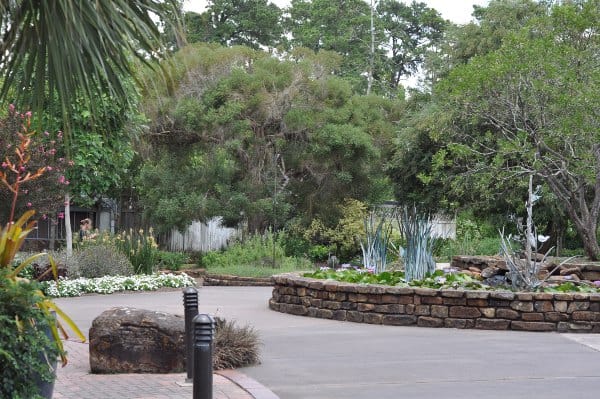 Mercer is a big place, divided by (the busy) Aldine Westfield Road. On the east side is the botanic gardens and walking trail system. The west side has two playgrounds, a picnic area, boardwalk, cypress swamp and miles of walking trails.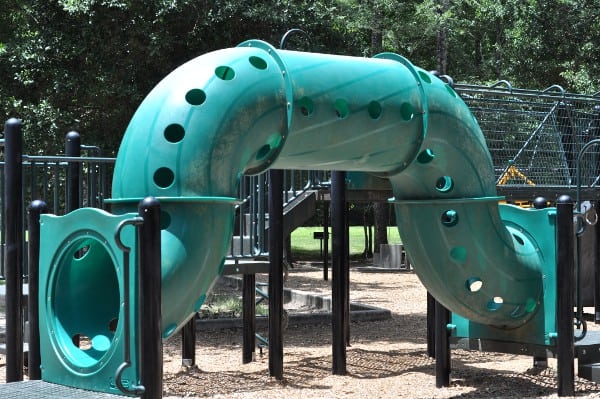 The playground is mostly shaded by trees (and surprisingly, we did not get eaten by mosquitoes).
There is a lot of equipment and it is really pretty cool. The tube that goes up and around might be the most unique feature and our favorite part.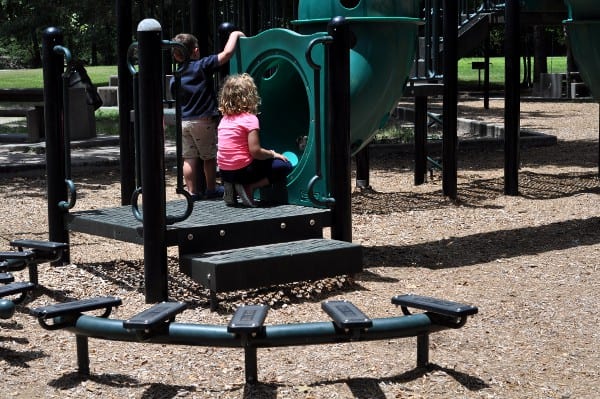 There is a lot of room to play and picnic. Plus, there is a lot of parking and clean restrooms.
After playing spies in the tubes, we drove over to the gardens and enjoyed the trails and gardens.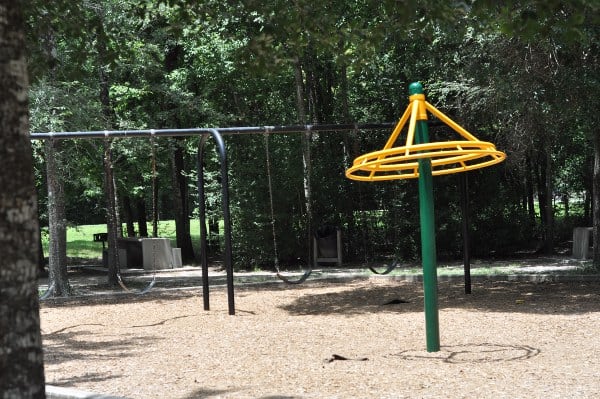 We did not go far down the walking trails, but we'll go back when it's cooler. Take a look at the pictures and stop by next time you are in north Houston!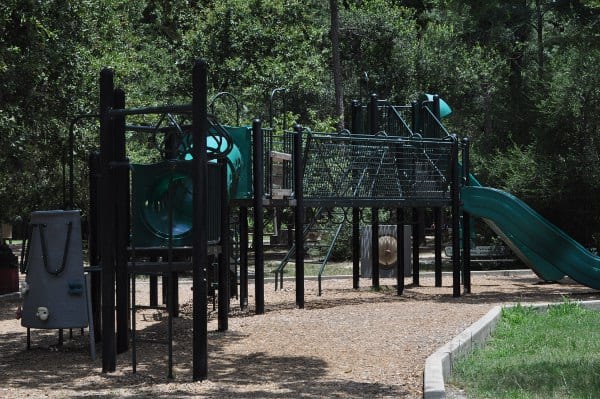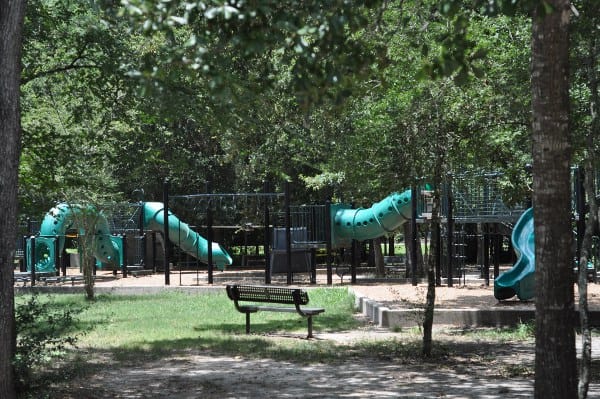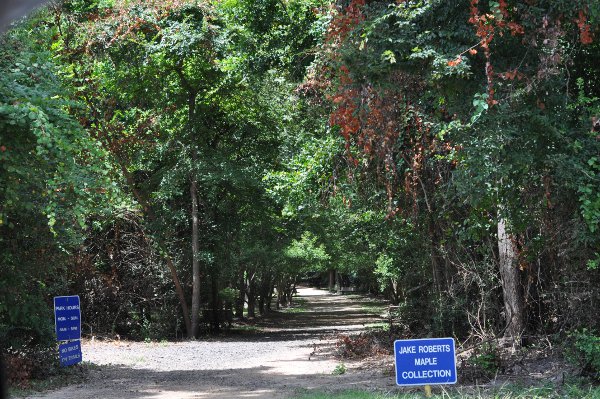 Find more Houston parks: