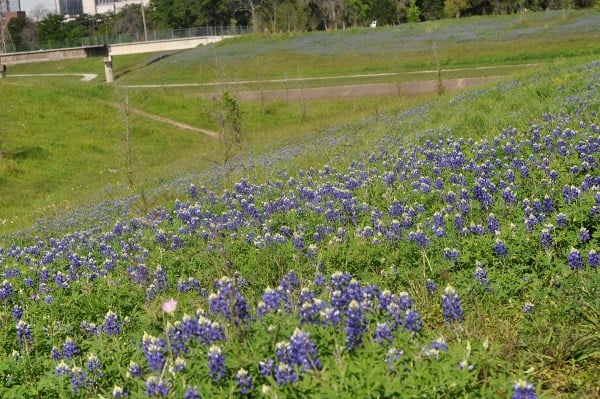 Address:
 6532-6538 Almeda Rd, Houston, Texas 77021
You know about the trails, the train, the pedal boats, the gardens and the playground at Hermann Park, but did you know about Bayou Parkland? For the hundreds of times we've been to Hermann Park, we only just discovered this 80-acre part of the park... nestled along Brays Bayou!
Along the bayou are trails, wetlands, an urban forest... and a new swing set! Plus, in Spring, it's full of bluebonnets!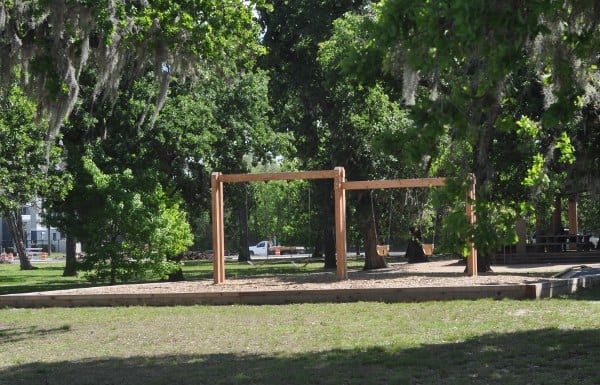 This part of Hermann Park was once cut off from the rest of the park, but now you can access it from the pedestrian underpass below North and South MacGregor and over the Bill Coats Bridge. You can also drive and park in the free lot (south of South MacGregor on Almeda).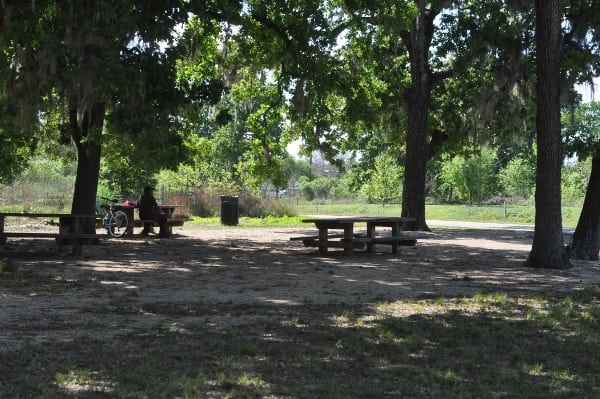 While the main part of Hermann Park is full of people... this "secret spot" is a lot more secluded. Almeda does run right along the edge, but with the bayou and the big mossy trees, it feels less like the busy city.
We went on a weekday afternoon and there were just a few other people. There was enough foot traffic to feel safe, but with the limited eyes on this part of the park, be sure to do your own safety check when you arrive!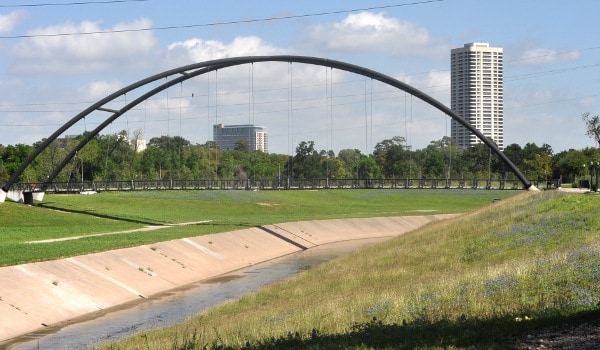 The new swing set is just like the one near the Hermann Park train station. There are a couple buckets and a couple belt swings.
The play area is pretty simple, but the real reason to go is for a picnic, a walk and in Spring... bluebonnet photos!
Go check out this "secret" spot at Hermann Park!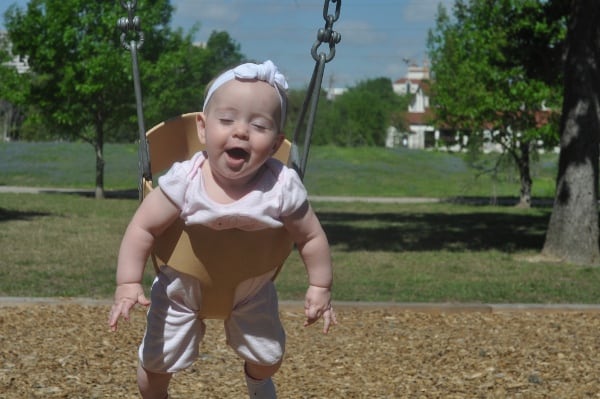 Find more Houston area parks: