Spotts Park has…hills! Well, really it is more like a slope down to the bayou, but the sides are nicely sloped. In mostly flat Houston this is reason enough to visit the park.
There are also two playgrounds... one at the top of the hill and one at the bottom. Both are very small.
The covered basketball court, picnic tables, trails, tennis courts and sand volleyball courts are the stars of the park. And the hills!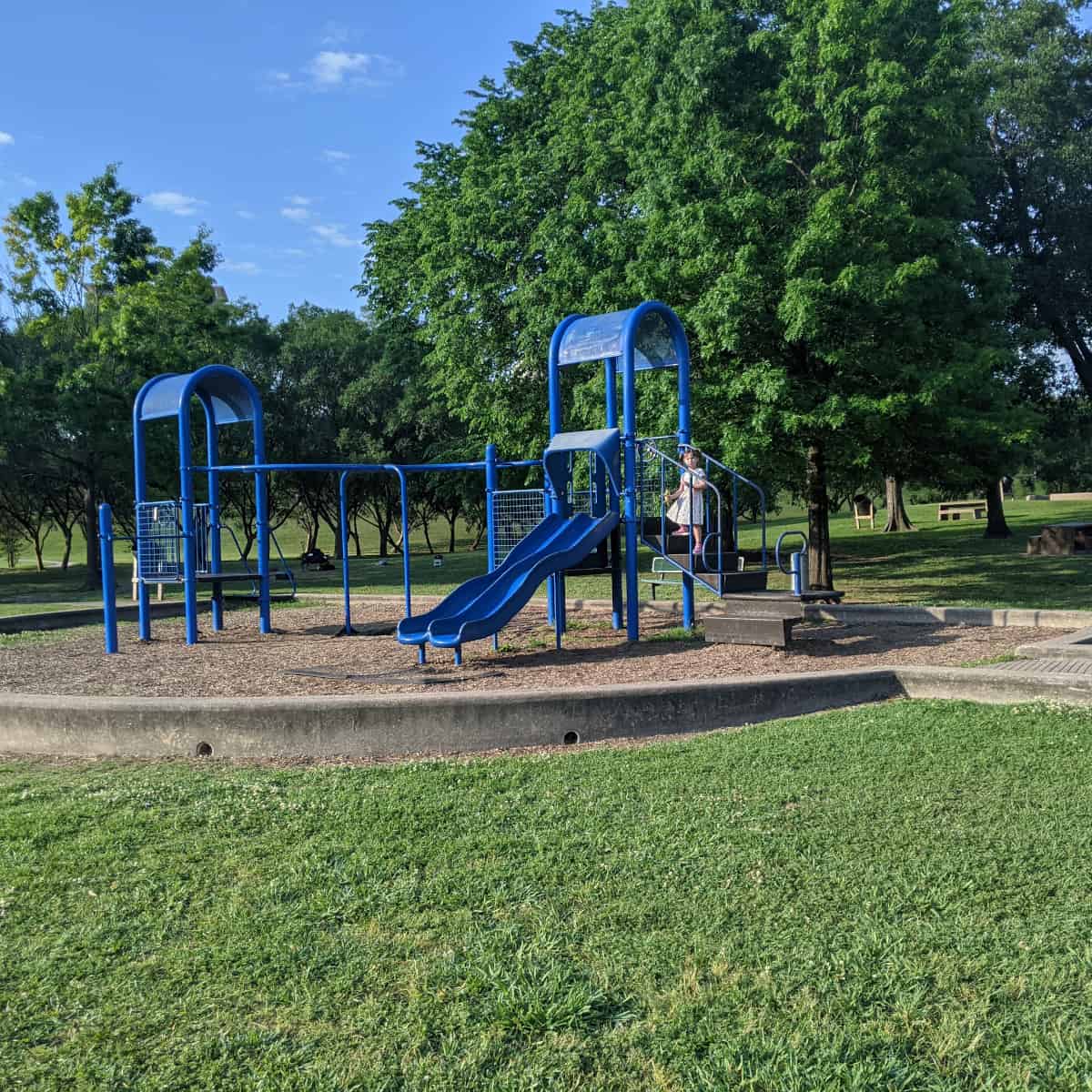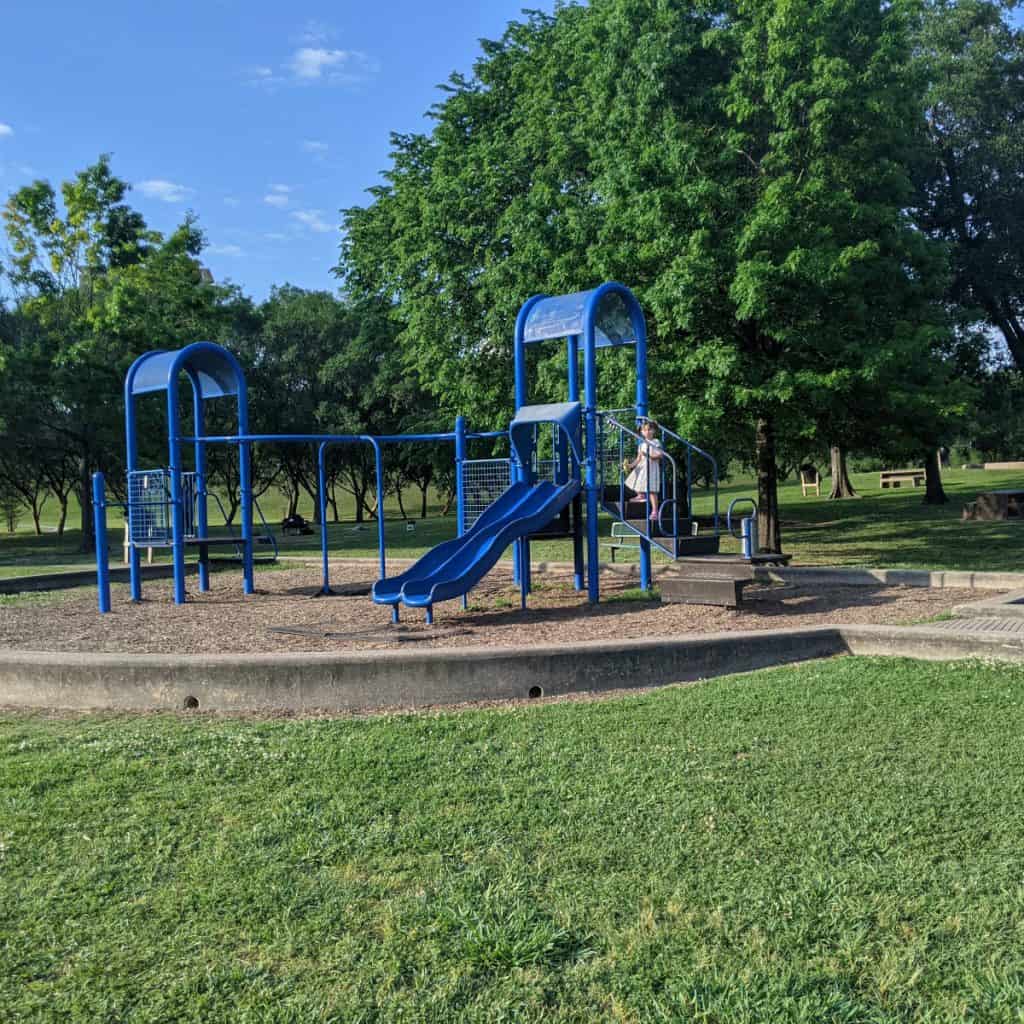 On weekday mornings, there are a lot of adults exercising and dogs on walks. We spend just a little time on the playgrounds and most of our time on the hills... running up, down and usually crashing at the bottom.
So, Spotts Park may not be the place to go for a great playground… but it is a fun place to get outside and to exercise!
Free parking is available in the parking lot. A reader reminded me to tell you not to leave anything valuable in your car. Thieves know you will be walking down the trails and away from your car!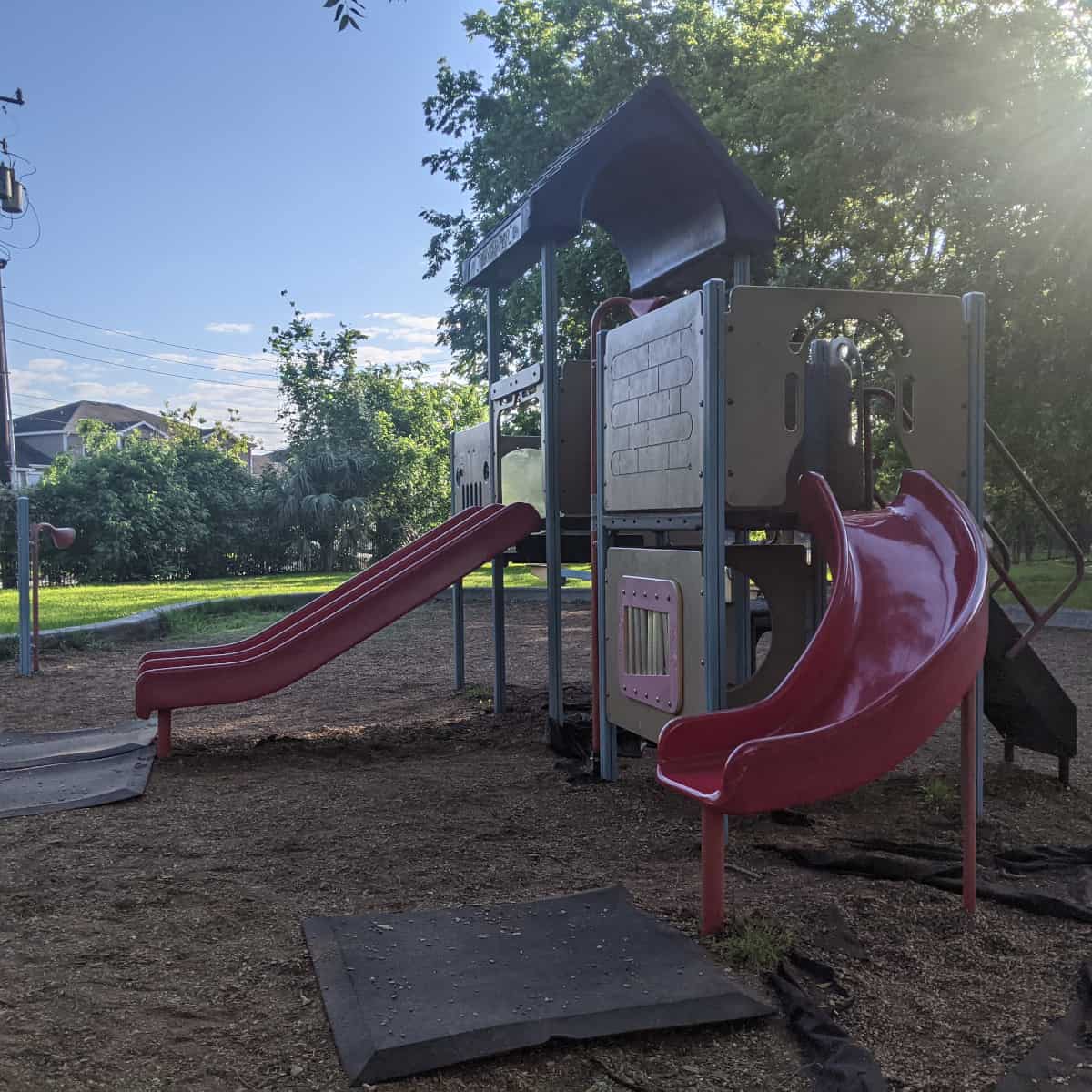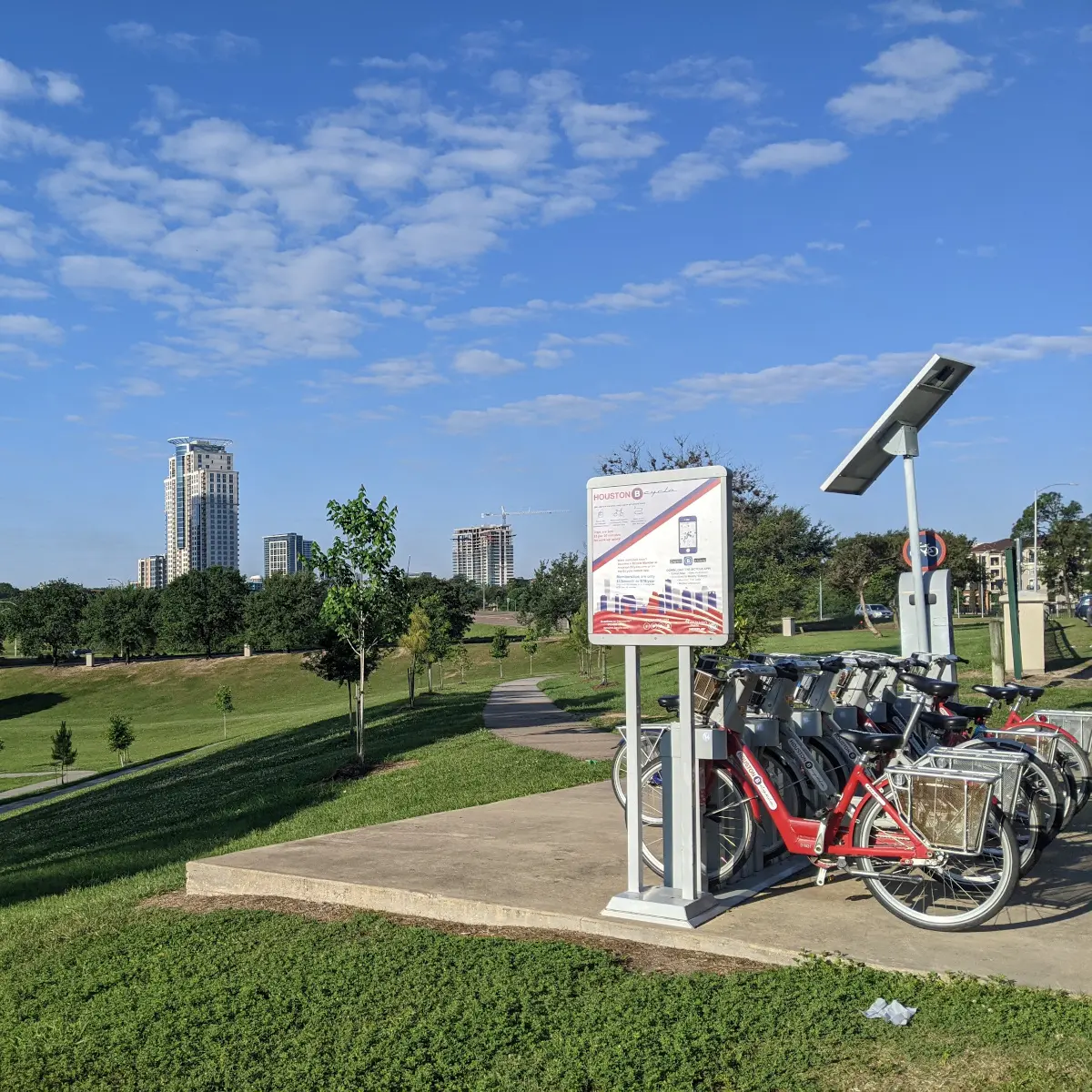 Click address for map: 401 S. Heights, Houston, Texas