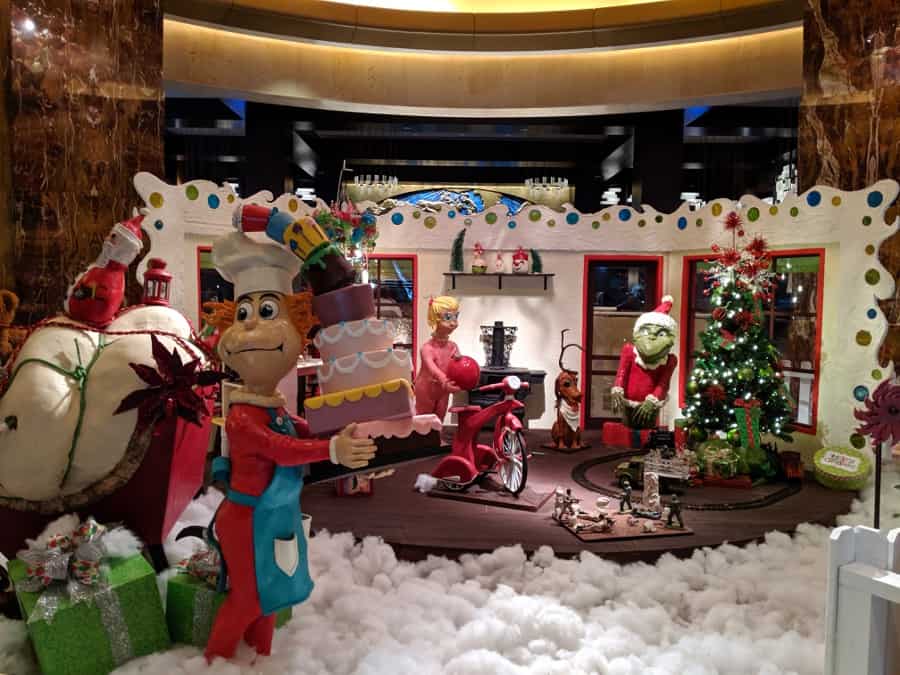 What is 6.5 Million Calories and includes 880 Eggs, 500 Pounds of Butter, 900 Pounds of Sugar, 700 Pound Gingerbread, 1,200 Pounds of Dark Chocolate and 800 Pounds of White Chocolate? And took 2,000 Man Hours to build?
It's the Christmas display at Hilton Americas next to Discovery Green… and it's up now! The display is free and in the lobby!
Stop over for a hot chocolate at the Starbucks in the lobby and enjoy the Christmas tree and giant gingerbread house. Then walk to Discovery Green and Avenida Houston for the Urban Bird Walk and skate at the ICE!