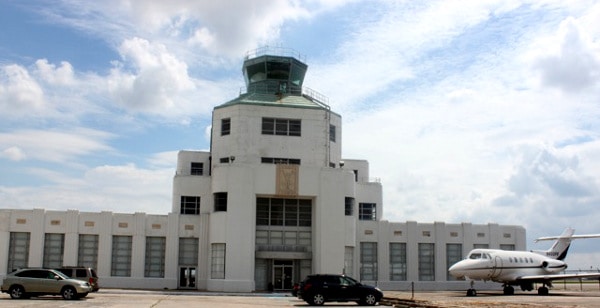 Houston Mom,
Amanda
, is here to tell us all about this hidden gem, located right next to Hobby Airport!
The kids and I headed out to check out the 1940 Air Terminal Museum with friends - two moms with six children between us. Our children range from age 4.5 to 17 months old and each one had a blast!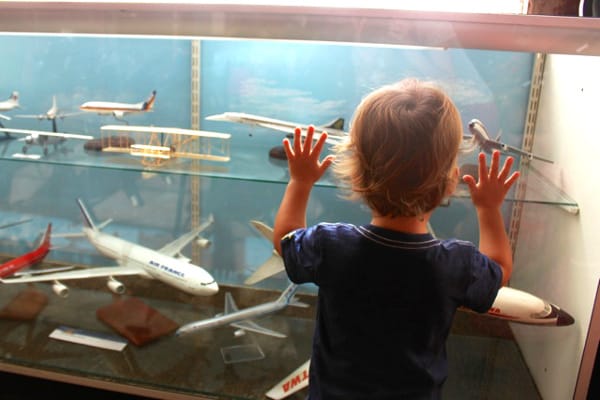 We were greeted warmly by museum volunteers and given a great brief history of the building and an explanation of all there was to see. They were lovely and never made us feel like our children were too young to enjoy what the museum had to offer. On the contrary, they looked for opportunities to seek us out and tell us more about the rich history of aviation in Houston.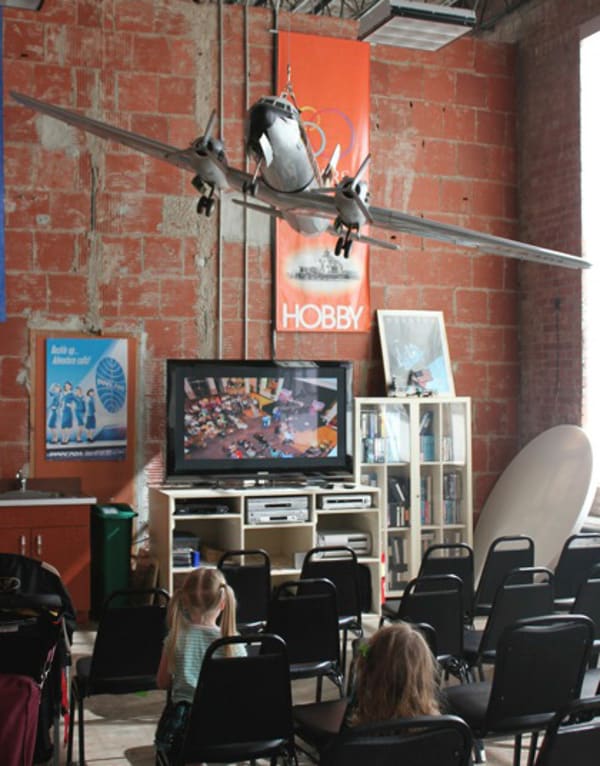 The museum itself is housed in the original art deco Houston Municipal Airport building and includes many of the original fixtures. Inside you will find several galleries displaying aviation memorabilia from various airlines that have graced our skies. There is a timeline of the history of the building itself and several photographs of movie stars who came through the building including Elizabeth Taylor and James Dean when they were filming "Giant" in 1956. They also have a fair amount of Women Airforce Service Pilot (WASP) materials, as they did two training practices at Houston Municipal Airport Building.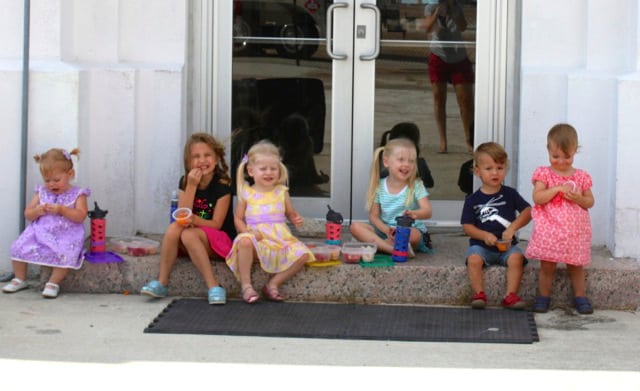 After a stroll through the galleries, we headed outside to enjoy our pre-packed picnic lunch in the shade of the building to take advantage of front row seats for prime plane watching at Hobby. We saw a fair amount of activity with planes landing and taking off. We also witnessed one of the helicopters from a private hangar next-door take off. Nothing can blow a little kids mind like watching planes take off!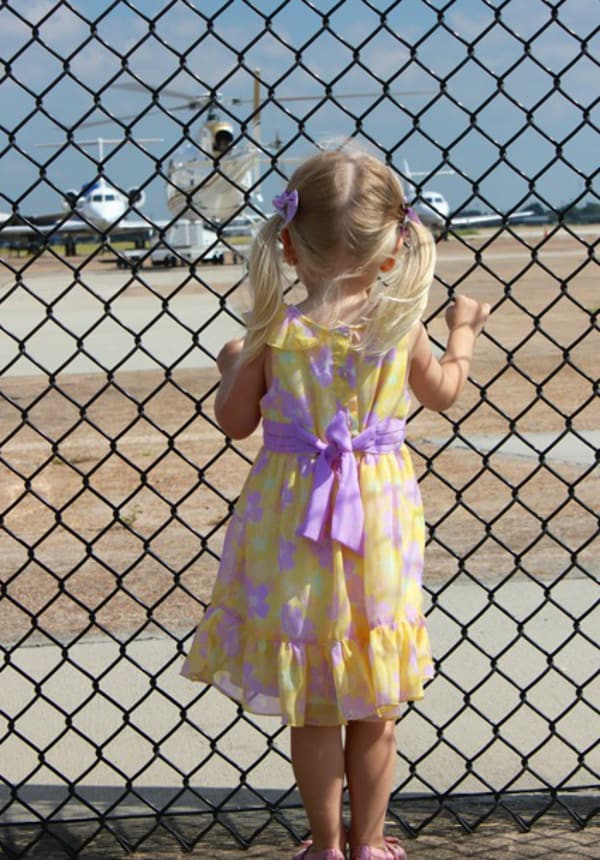 After lunch, one of the volunteers offered to give us a tour of the 1928 Carter Airmail Hangar. This hangar houses the museums aircraft collection – a Cessna T-50 Bobcat, a St. Louis Helicopter, and the Lockheed Lodestar. We were able to go inside a few of these aircrafts. The picture taking never stopped! Our guide also took us inside two different flight simulators and the kids had a blast trying out each and every knob.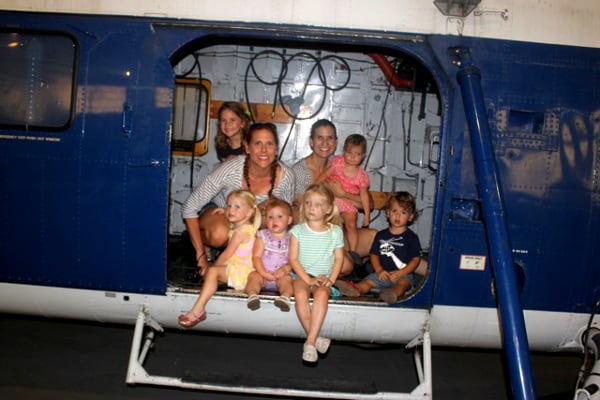 This was our first visit to the 1940 Air Terminal Museum, but I know we will be back and I wouldn't be surprised if this becomes a favorite in our rotation of things to do in Houston.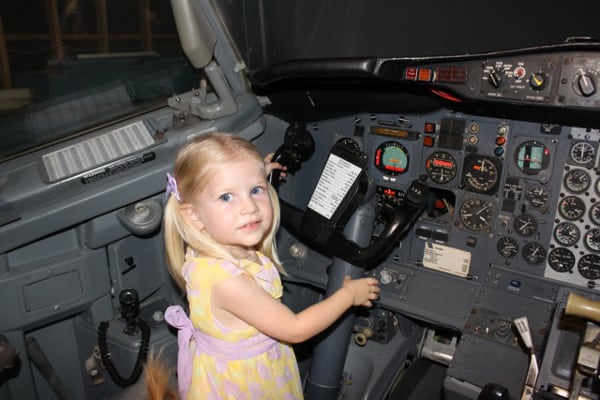 Admission is $5 for adults and $2 for children and is open Tuesday-Sunday 10am to 5pm. For more information, go
HERE
.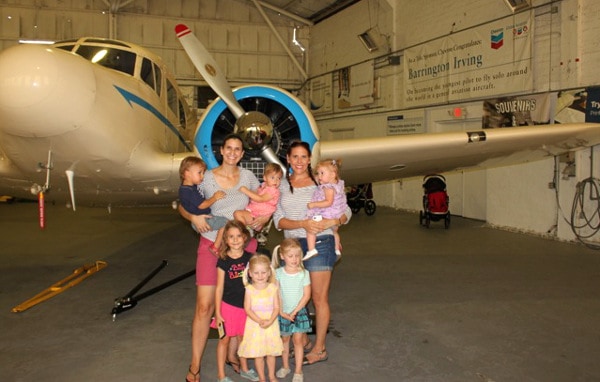 Every third Saturday of the month, the museum hosts "Wings & Wheels" where they partner with various car clubs to put on special events with cars and planes not typically on display at the museum. Tickets for these events are $7 for adults and $3 for kids. Details can be found on their 
WEBSITE
.
About Amanda S.
She and her husband moved to Houston from California five years ago and are now raising three freshly minted Texans. When she is not chasing around her preschooler and toddler twins, Amanda freelances as a publicist. She loves good food, a nice glass of wine, and the sound of silence. You can follow her on Twitter and Instagram @KismetSorena where you can expect to find an immense amount of pictures of her children.