Zoo Boo is at the Houston Zoo in October.
On Friday, Saturday and Sundays through Halloween, you can take your costumed kids to trick-or-treat, play games and decorate (tiny) pumpkins at the zoo.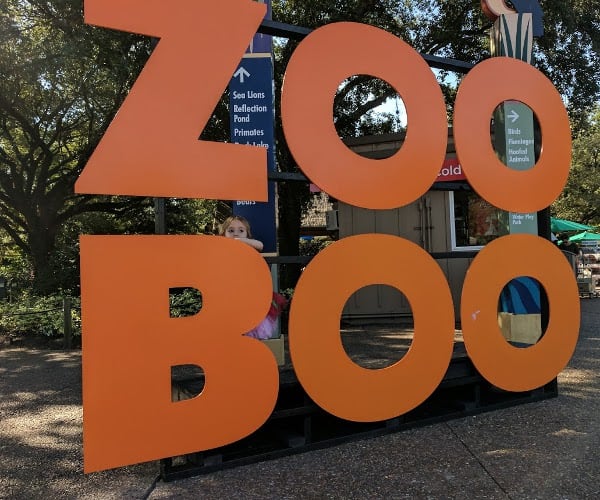 Zoo Boo is included with zoo admission... and can get crazy busy.
To beat the crowds, try to go on Fridays during the school day.  Or you can try to arrive right at opening on any day.
If you are a Houston Zoo member, you can enjoy an extra hour of Zoo Boo on certain days. The Houston Zoo sometimes opens early so members can get an early start. This includes your favorite Zoo Boo activities, including the pumpkin patch and candy!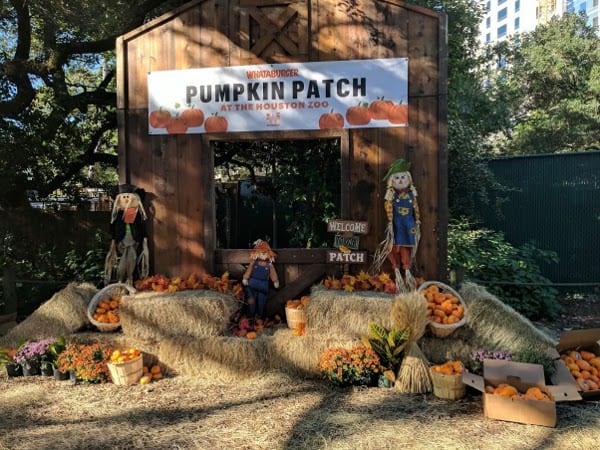 On any day after 9:00am, parking will be a problem. If you get there after 9:00am, skip the zoo parking lot (G & H). Cars are circling and you need to win the lottery to get a spot.
Go straight to the parking lot by the Centennial Gardens and Health Museum (C). The Lot C entrance is farther from the zoo (so most people don't see it) but once you park, walking to the zoo is easy.
If Lot C is full, try paid street parking by the Health Museum or even by the Museum of Fine Arts. In my opinion, pushing a stroller from the museums is much more pleasant than fighting the traffic right by the zoo entrance.
To read more about beating the crowds at the Houston Zoo, on regular days, go HERE!