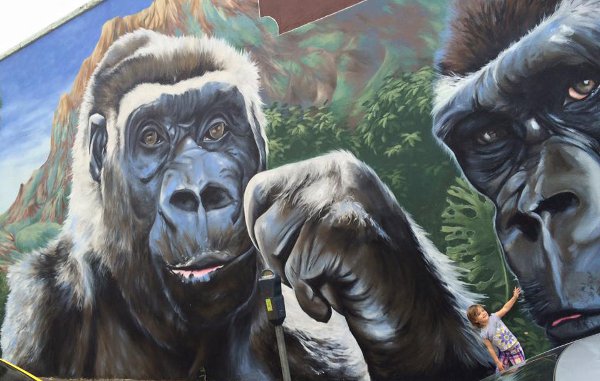 Somehow I missed the memo back in February that the Houston Zoo commissioned five fantastic artists to paint
#GorillaArt murals
in anticipation of the opening of the new Gorilla Habitat at the zoo in May 2015.
While I am bummed that we missed the opportunity to see the painting done live, I am happy that we can still visit the work. I loaded up the kids and we went on a mural hunting expedition this afternoon.
According to Google Maps, it is a 25 minute route if you want to hit all 5. Now, Google doesn't know that I have a terrible sense of direction. Nor does Google understand the need for potty breaks and the real struggle of getting kids in and out of the car if you want a photo opp. Even with a few missed turns and some doubling back, we managed to find them all. I would suggest giving yourself a solid hour to visit them all at once.
What I like about murals is that they are big enough to impress just about anyone and since these ones are all gorillas, the kids liked them even more. We also got the chance to talk about the various styles and debate our favorites.
They are also all located in places that are fairly easy to get to. For me that means easily getting one or all of the kids in and out to snap a quick photo.
This is the route I would recommend, but any order would do!
Mural Location: Jenni's Noodle House; 602 East 20th St.
Artist: Michael C. Rodriguez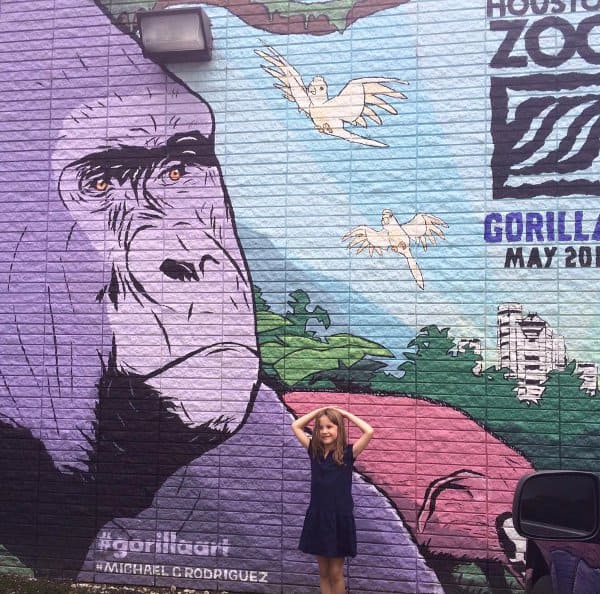 Mural Location: 2119 Washington Ave.
Artist: Sebastien "Mr. D" Boileau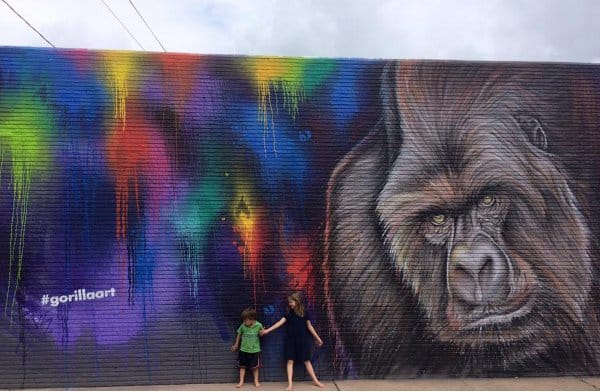 Mural Location: 3100 Smith St.
Artist: Nicky Davis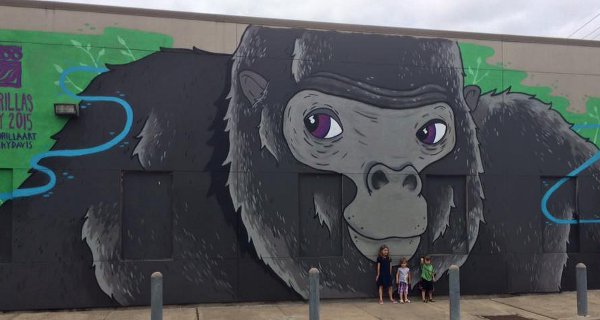 Mural Location: Richard's Antiques; 3701 Main St
Artist: Anat Ronen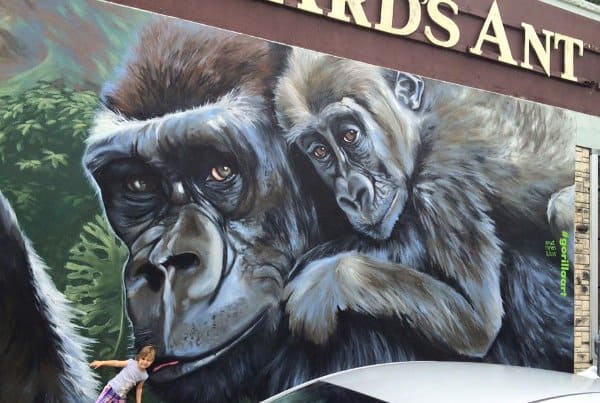 Mural Location: Downtown Food Park; 1311 Leeland (corner of Leeland & Austin Streets)
Artist: GONZO247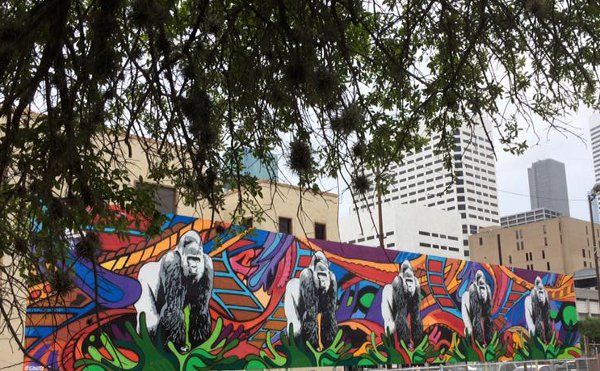 *
Food truck park
was not open when we went, but if you time this right you could end up at the park and get a food truck snack to end your #GorillaArt adventure!
About Amanda S.
She and her husband moved to Houston from California in 2009 and are now raising three freshly minted Texans. When she is not chasing around her preschooler and toddler twins, Amanda freelances as a publicist. She loves good food, a nice glass of wine, and the sound of silence. You can follow her on Twitter and Instagram @KismetSorena where you can expect to find an overwhelming amount of pictures of her children.