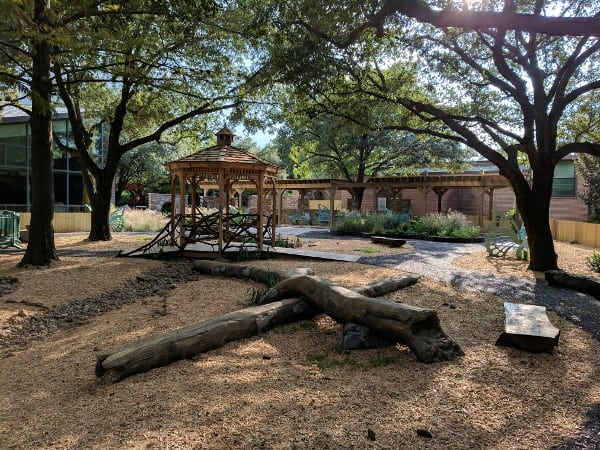 I cannot tell you how happy we are about the new
Wild! Nature Play Area
at the Houston Zoo.
This play area is free with zoo admission or zoo membership and it's full of messy fun. Instead of playground equipment, kids play with sticks, sand, mud and water... and climb on logs and walk through gardens.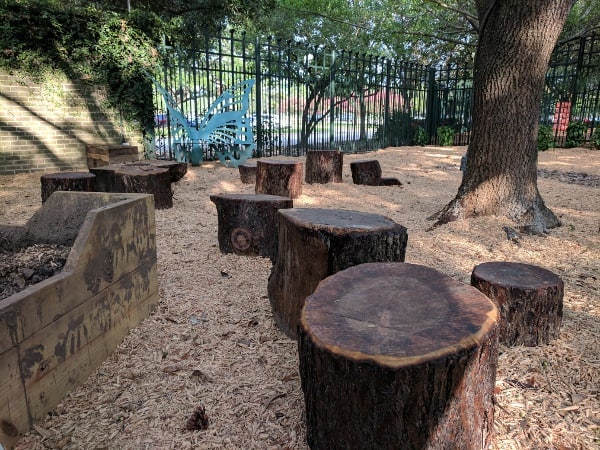 We went after school and my kids could not get enough. We were going to stay for just a few minutes... but even after the rain started pouring down, they just did not want to leave.
First they went to the water (where kids can splash in the little pond) and then to dig in the mud box (which really is a box of mud for mud pies). Then they saw the sticks by the sand pit and began to build a shelter (which they called a rain shelter, even though the gazebo was an actual rain shelter!).
They went around and around and around and had a great time.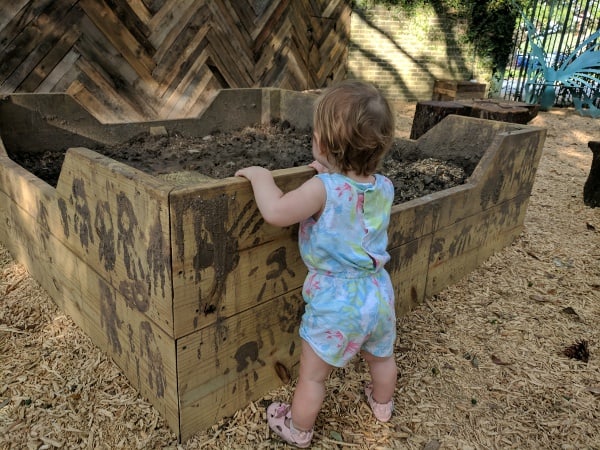 At this nature play area, kids can interact with everything. They will certainly get wet and muddy!
Also according to the Houston Zoo's website, each visit may be slightly different. "The mud pit could become a pile of leaves, water may dry up or there might be more pinecones than you would see in a forest."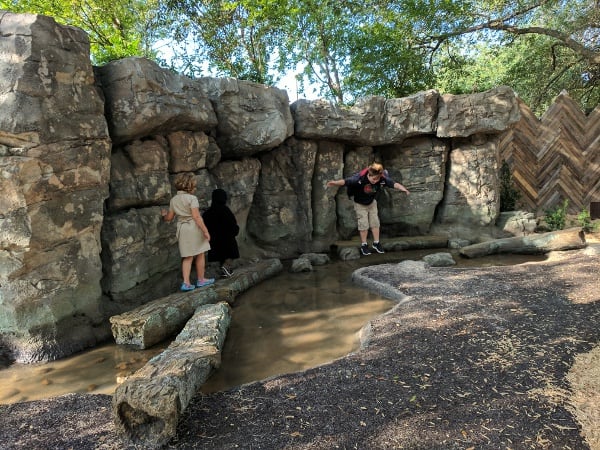 Check out the pictures below and check out the Wild! Nature Play Area next time you are at the Zoo! It's very close to the entrance behind the Meerkats!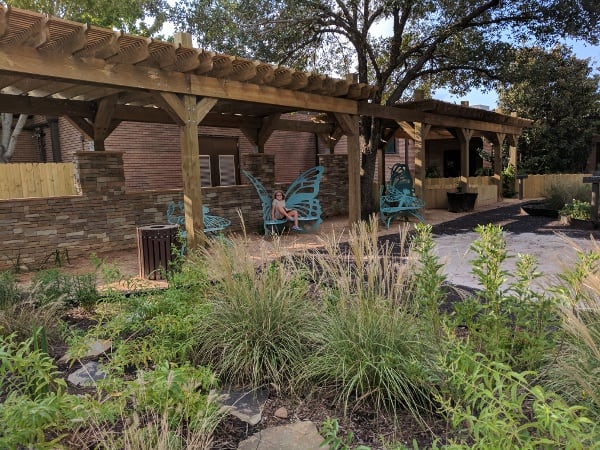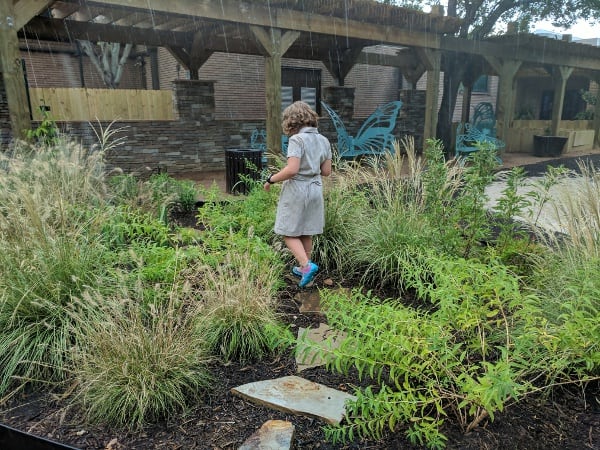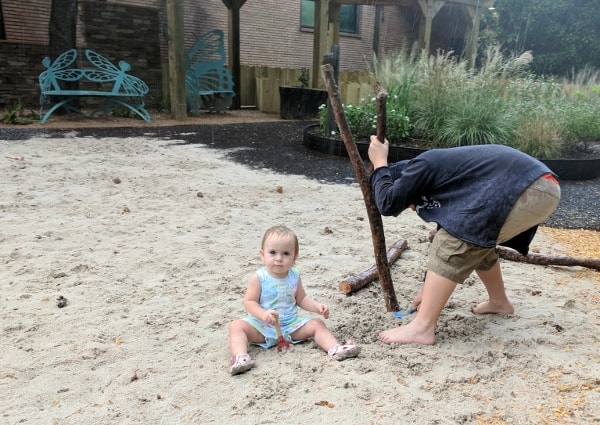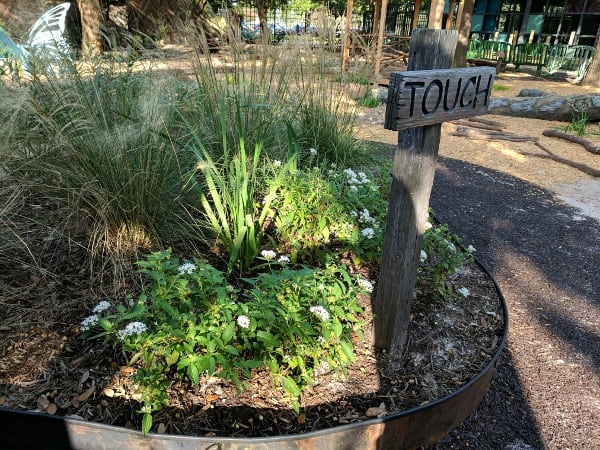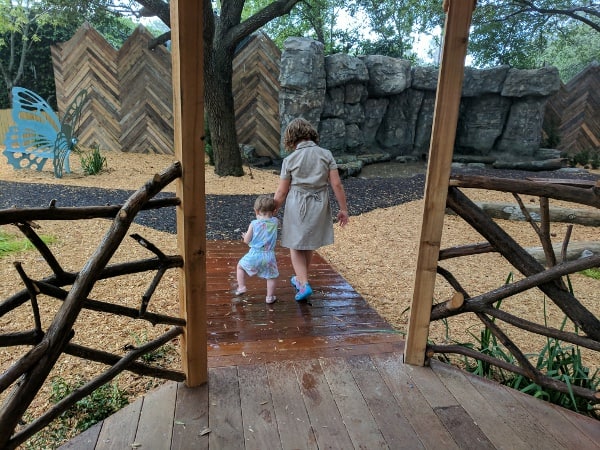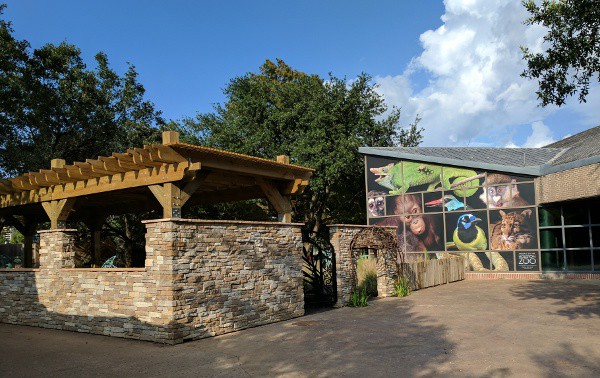 Houston Zoo Nature Play Area:
Address: 6200 Hermann Park Dr, Houston, TX 77030