The Zero Hunger mural in Downtown Houston is part of the United Nations project "Zero Hunger". It is by artist Dragon76.
This massive mural is five stories tall and spans 13,000 square feet on the back of the Hampton Inn.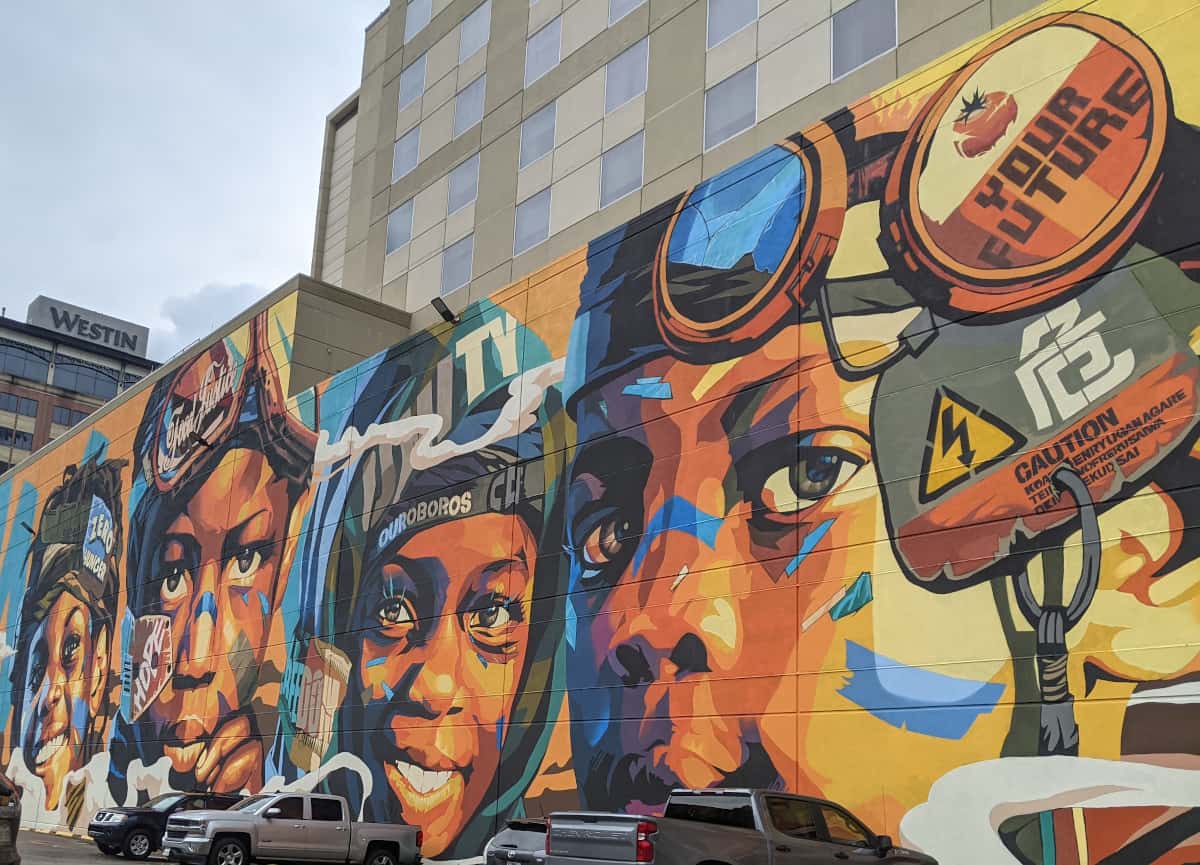 Across the United states, there are six mural to raise awareness of food insecurity and food injustice. You can learn more about the project HERE.
The Houston Zero Hunger mural is between Discovery Green and Minute Maid Park. It is easy to spot around the back of the hotel, but cars in the parking lot might block the very bottom part of the mural.
You can park in the paid lot right at the base of the mural or you can pay for metered parking on the street.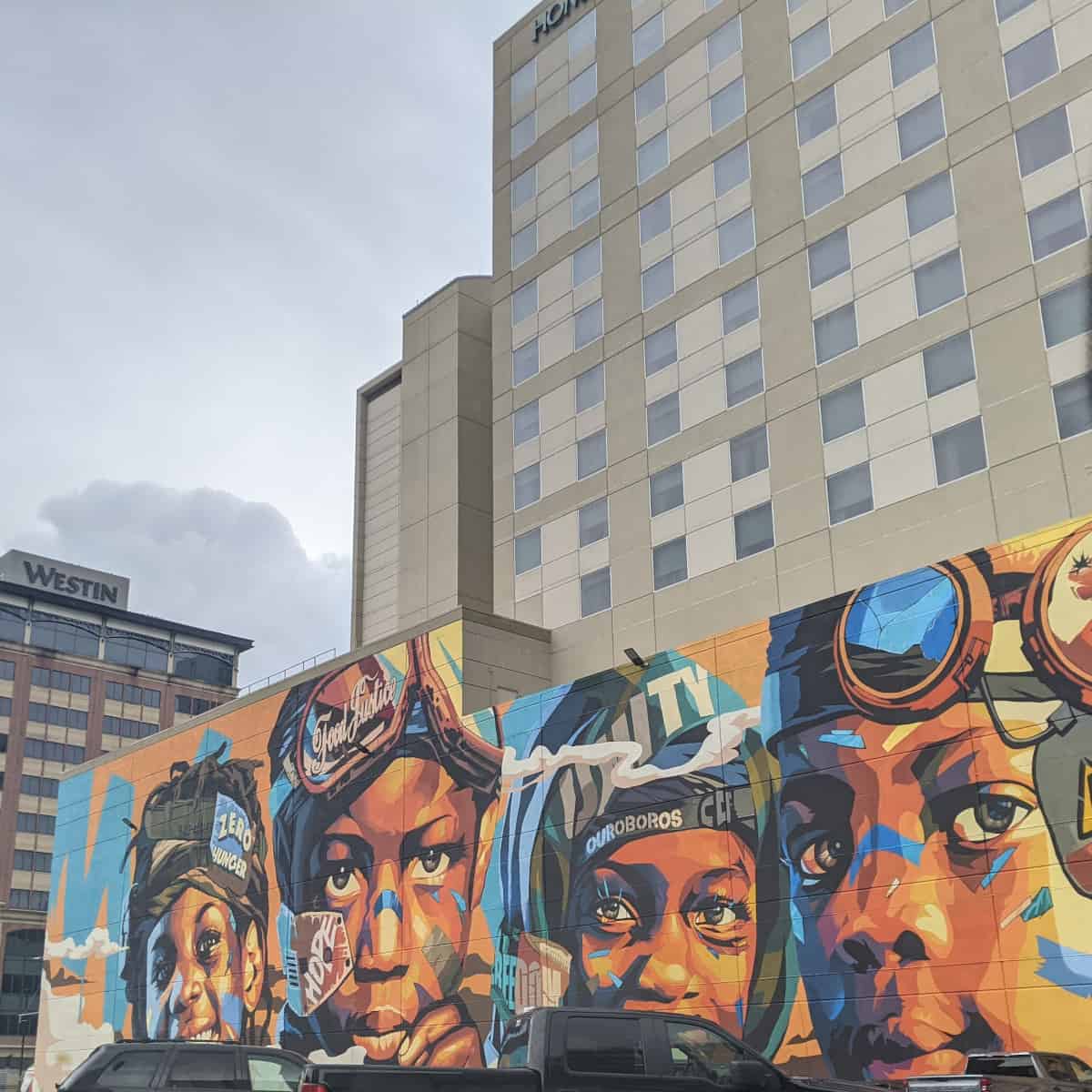 Click the address for the map: Rusk St & La Branch St, Houston, TX 77010