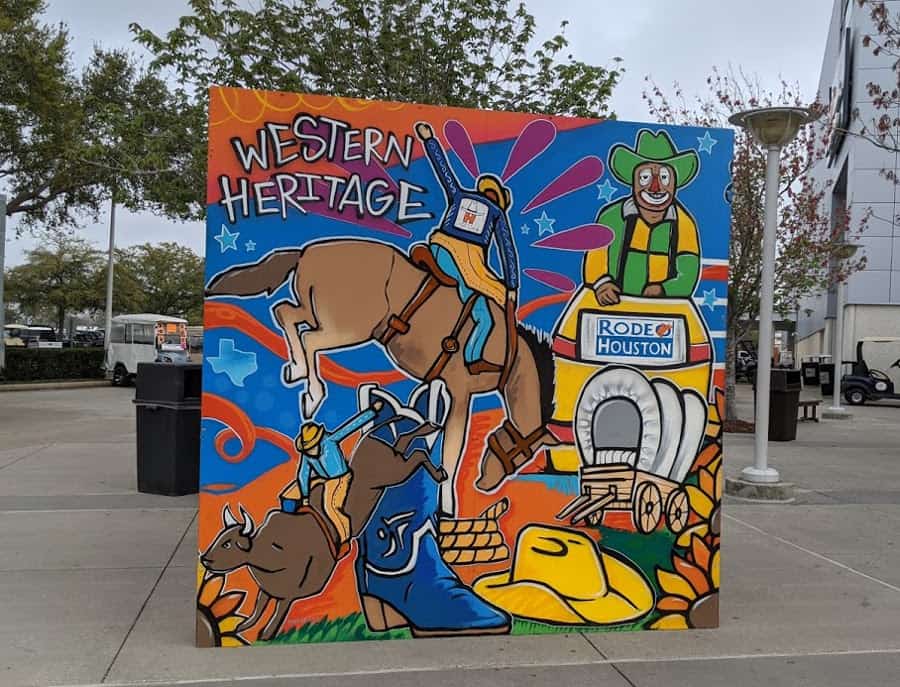 Rodeo Houston is in full swing and you can find ALL the things to do at the show HERE!
For 2020, a lot of our favorite free, with general admission, activities have returned (like Fun on the Farm)... but there are also some new things to check out this year! Find them below.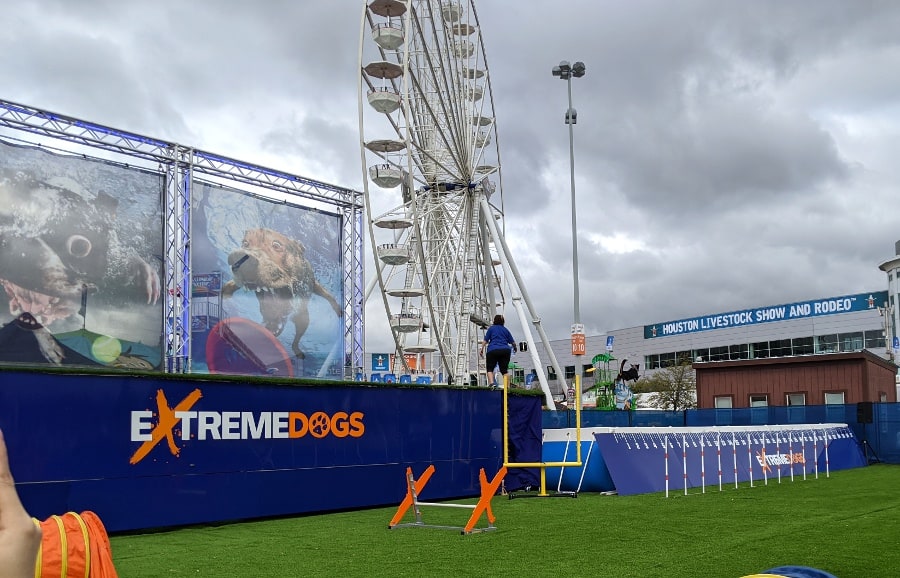 1. Extreme Dogs
Located by Fun on the Farm, where the Tractor Pull used to be, is the Extreme Dog show! It features rescue dogs and includes agility, dock diving, high jump, weave pole racing, disc and tricks.
Shows are throughout the day and are free to attend with general admission.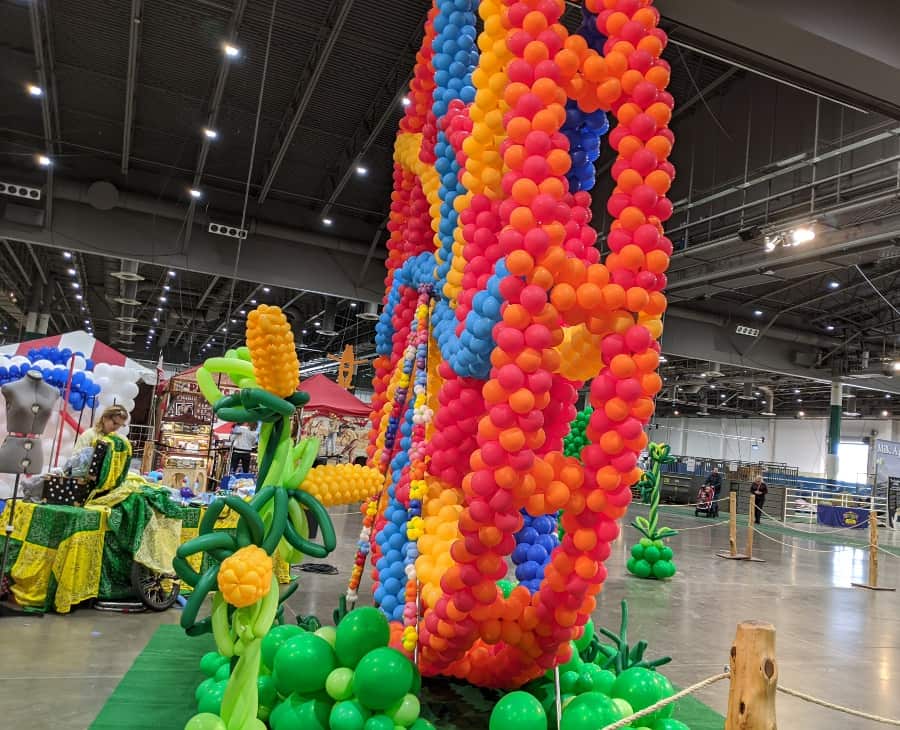 2. Balloon Art
Located in AgVenture, just past the petting zoo, you can see the growing balloon art. Throughout the rodeo, the artist will be adding to the balloon mural throughout the three weeks. (And fun fact, her name is Farmer Jill from Nebraska. And since I am also Jill from Nebraska, I stopped for photos with her... so I am responsible for at least a few balloons being behind schedule.)
This is free with general admission.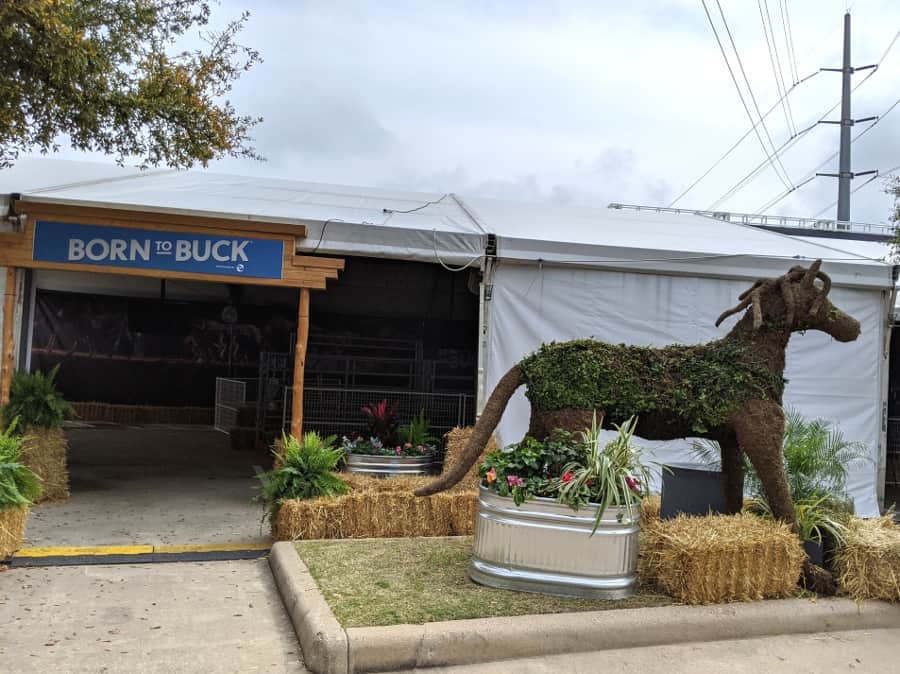 3. Born to Buck
Tucked away near the Back Porch, The Born to Buck exhibit allows Rodeo fans to see these special horses up close. Did you know that they compete 8 seconds at a time... and only about 16 minutes in their careers?
This is free with general admission.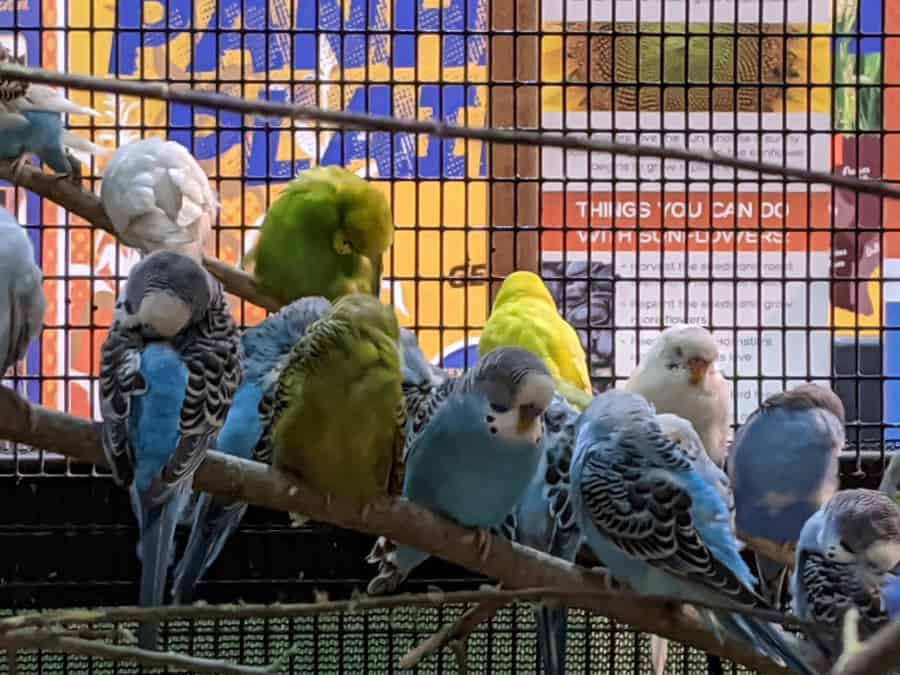 Located inside AgVenture, near the Sunflowers and Bees is a new parakeet encounter. You can walk through the aviary for free (or buy food for $4).