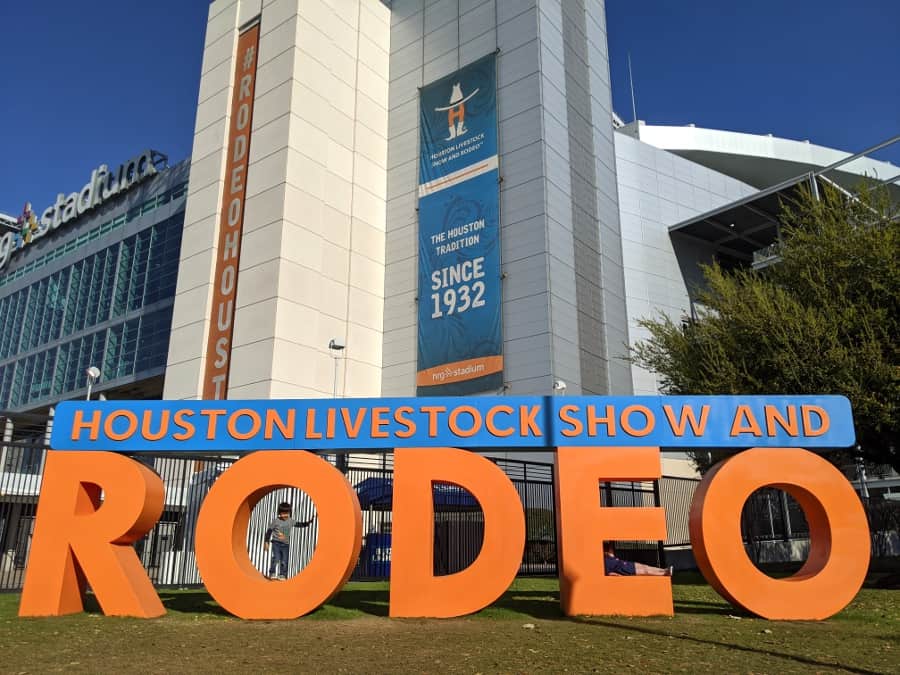 Each year the Houston Livestock Show and Rodeo awards the Gold Buckle Foodie Awards.
If you stop by the Social Station, by Hall D in NRG Center, you can pick up a card to punch at each restaurant…. and earn prizes (like Koozies/T-Shirts):
The 2020 winners include:
Classic Fair Food: "Ribeye Steak Sandwich" – Burton Sausage
Most Creative Food: "Loaded Waffle Fries with Shredded Pork or Beef" – Holmes Smokehouse
Best Food-on-a-Stick: "Big Sticks – Pork or Chicken" – Big Bubba's Bad BBQ
Best Value: "Ribs and Sausage Platter" – Saltgrass Steak House
Best Fried Food: "Donut Chicken Sandwich" – Get Fried
Best Specialty Food: "Big Bayou Bloody Mary Mix – Original" – Big Bayou Cocktail Sauce
Best New Flavor: "Deep-Fried Cookie Dough Sundae" – The Original Minneapple Pie
Best Dessert: "Deep-Fried Cheesecake" – Granny's Cheesecake & More
Find a map of all the dining, HERE.