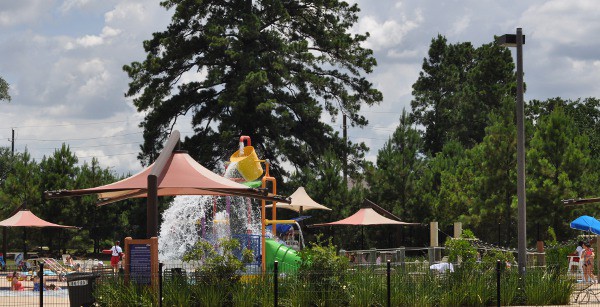 Address:
 8950 Creekside Green Drive, The Woodlands, TX 77375
Although it is not as big as the nearby Rob Fleming Park and Aquatic Center, Wendtwoods Park and Pool has something special going for it... it's beautiful and not as crowded!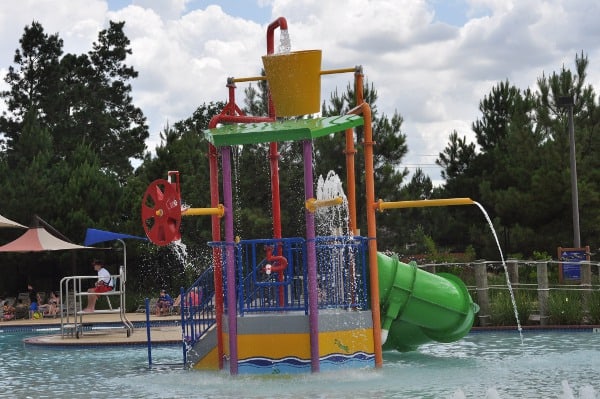 If you want giant tubes and water slides,
Rob Fleming Pool
is the way to go... but if you want fun in a more relaxed atmosphere, Wendtwoods Park and Pool in The Woodlands is a great pool.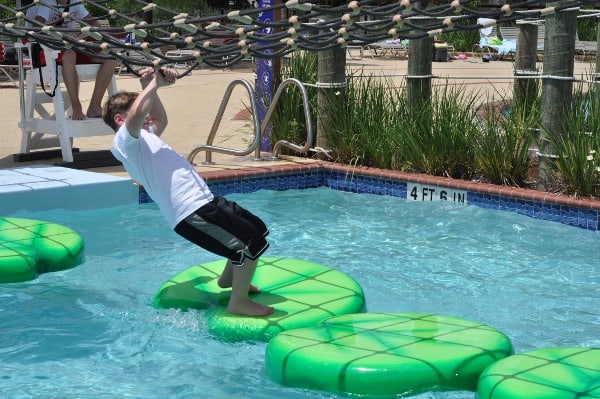 After visiting Rob Fleming, we brought our receipt to Wendtwoods Pool and they let us in for free. (Usually it is $6/person, including non-residents, but the staff said you can visit all the pools in one day, once you have paid.)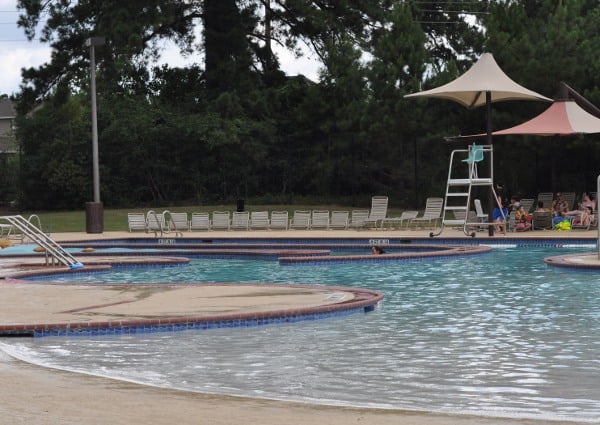 This pool has beach entry, a little kid play structure with dumping bucket and small slide, a lilipad/monkey bar net for bigger kids, a regular pool... and something I had never seen before... a current pool. This current pool is a small lazy river. You can walk through or bring your own noodle (but it's not big enough for a big tube).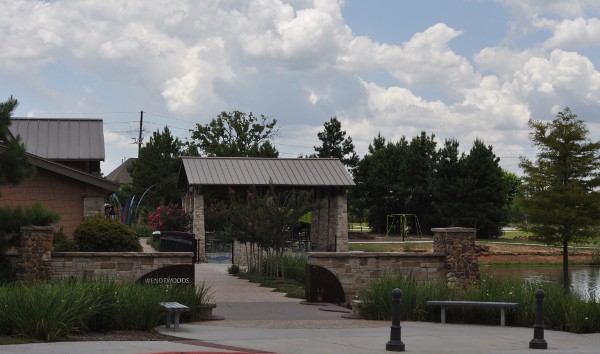 Right next door is the pretty park with pavilion, playgrounds, lake and ball fields.
When we visited, it looked like a birthday party had just left... and the pavilion would be perfect for this.
The play structures are new and have some very cool features. The teeter totters, spring riders, bridges and slides are just cooler than most. Look at the pictures!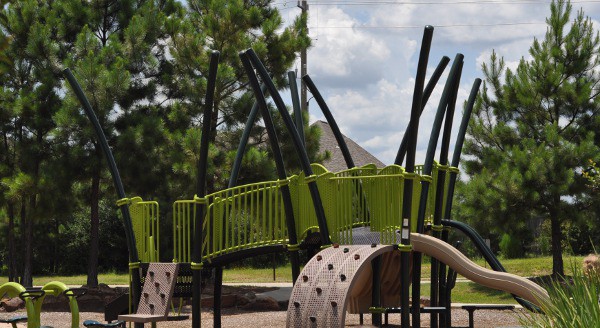 The playground is in full sun, so we played for just a little bit in the heat. Also, the lake is right next door... so if you have a runner, you need to watch to be sure they do not go too close.
The restrooms (and the pool restrooms) were open.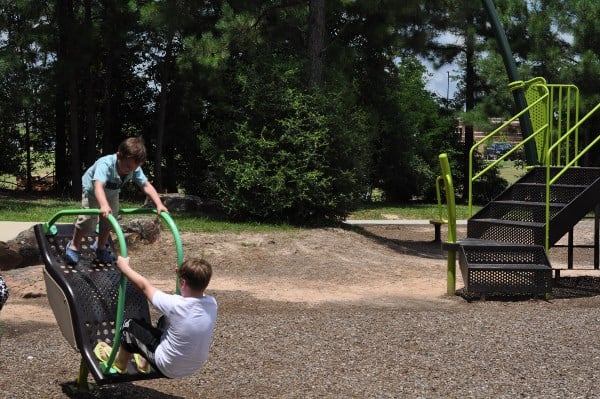 See the pictures and check out the park and pool when you are in The Woodlands!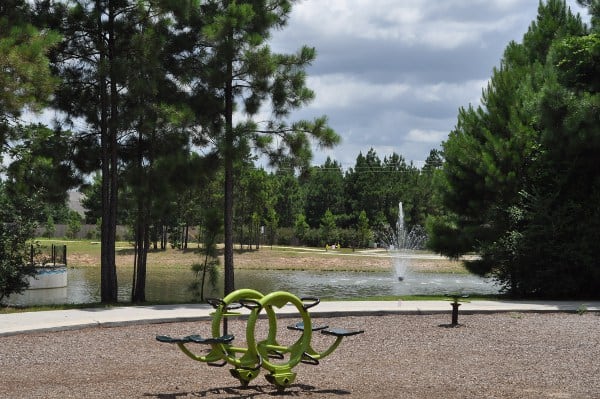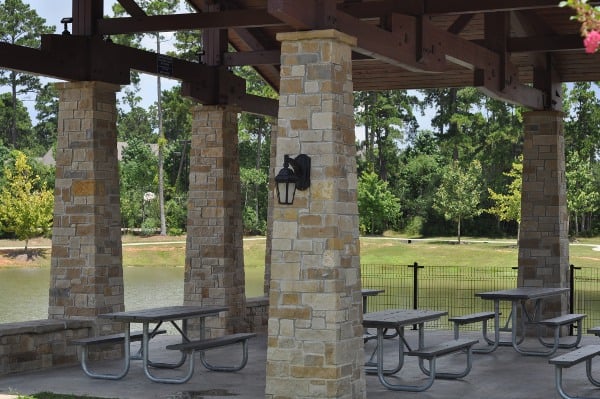 Find more Houston parks: