The Tomball Train Mural is up in Old Town Tomball, on the side of the visitor center! This giant mural is by artist Beth Mankin Jones.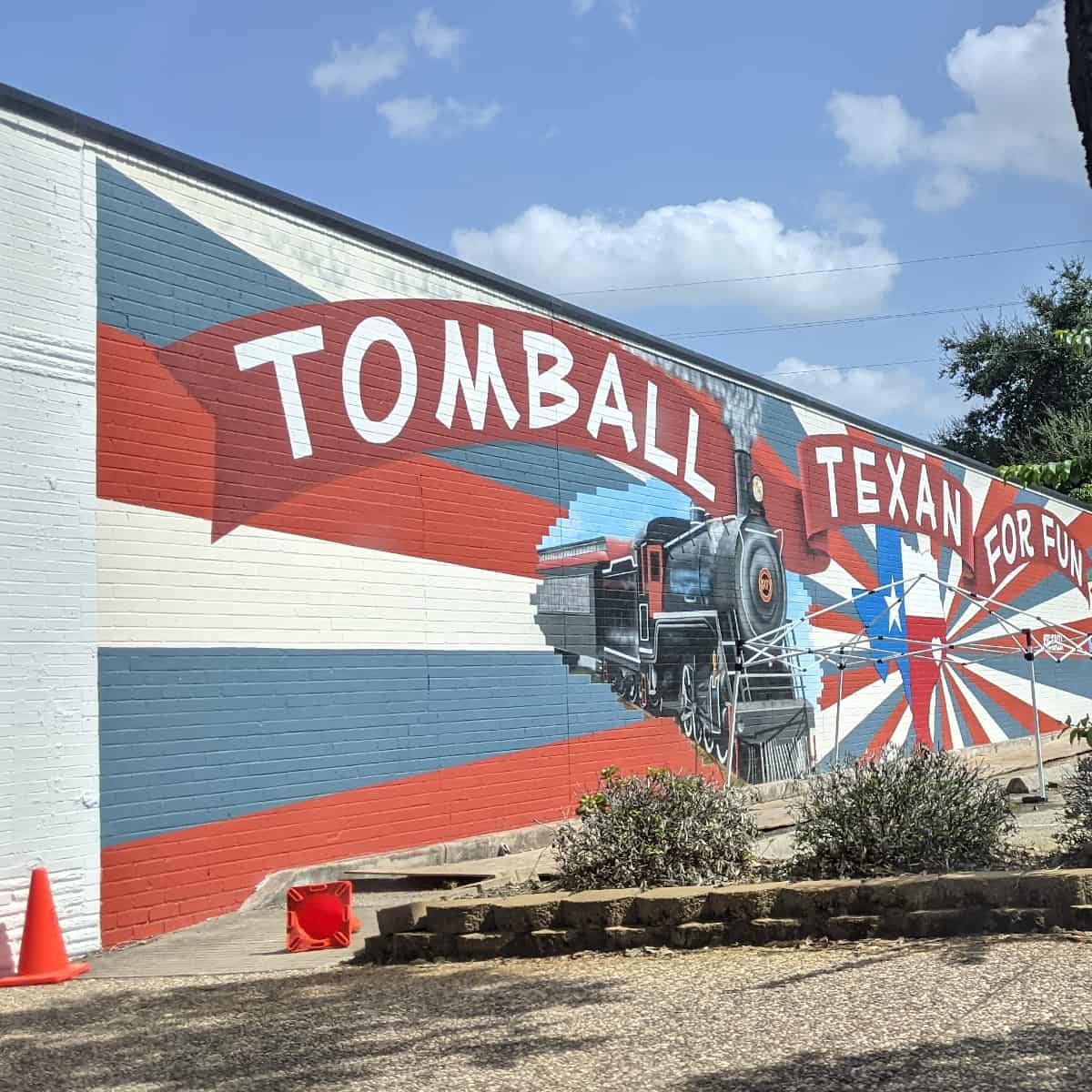 The mural's design includes Tomball's history and its railroad roots. It's so big it's a little difficult to get a picture of the whole thing... but there are plenty of pieces that are great for backdrops!
Also, the Tomball Train Depot and a lot of great shops and restaurants are close by. Find plenty of free parking in the area and enjoy some time exploring Old Town Tomball!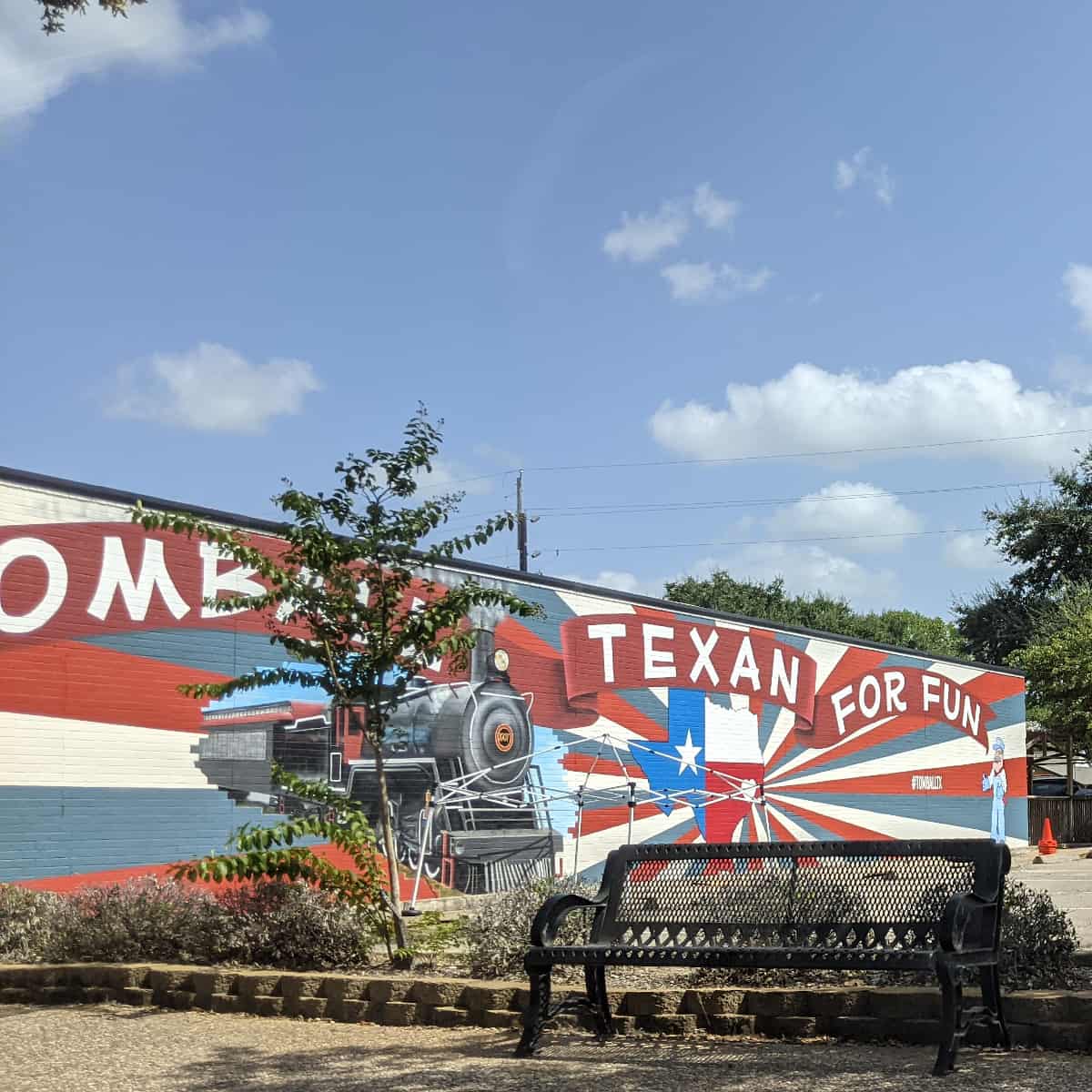 Click the address for the map: 215 W Main St, Tomball, TX 77375