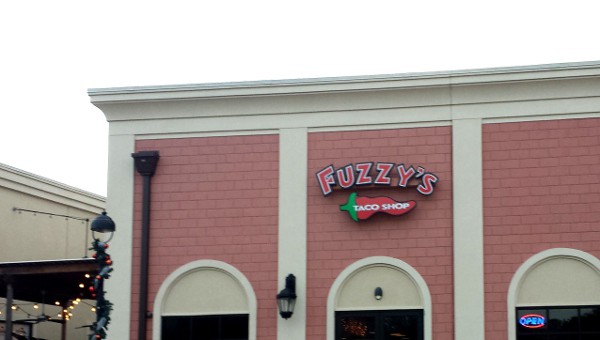 Address:
138 Vintage Park Blvd Suite L, Houston, TX 77070 (and more locations)
We passed the Fuzzy's Taco Shop in midtown and my husband asked why on earth you would at food at a place with fuzzy in the name... and to be funny, I decided that would be our next restaurant review.
But Fuzzy's Taco Shop became really hard to visit.
The first try was back to the midtown location (by Barnaby's), but it had burned down the night before. The second try was at the River Oaks location, and it was gutted and under renovation. So finally, we found a fully functioning Fuzzy's in The Vintage!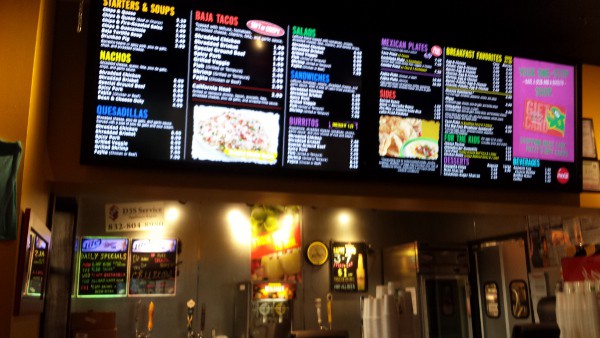 Fuzzy's Taco Shop started in Fort Worth and now has lots of locations in Houston (and beyond).
You order at the counter, grab your drink and wait for your food. We had tacos (including the veggie taco) and drinks. Kids meals are about $4... and when we visited The Vintage, they were half off on Mondays.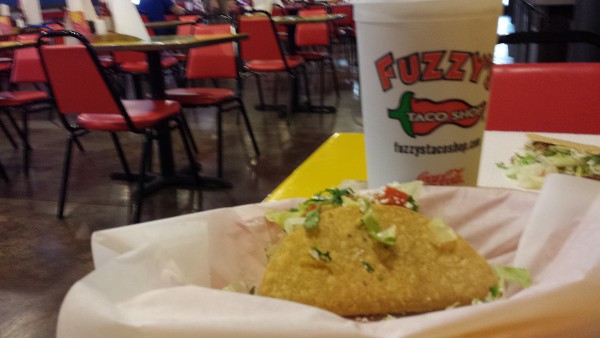 The restaurant is big and casual... with lots of tables and a bar at one end.
The food came out quickly and soon we were eating tacos with feta and Fuzzy's sauce. Since we live in Houston and have Tex Mex and Mex Mex and every corner, I can't say they are the very best tacos around... but they were good and the price was right. And, there was nothing fuzzy about them. (Tell my husband.)
Find more Houston area restaurants: