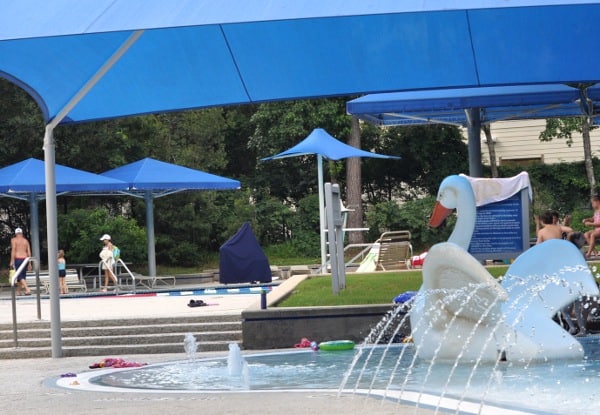 Address:
4192 Interfaith Way, The Woodlands, TX 77381
The Woodlands is certainly good at designing parks and pools! This one is not as big as Rob Fleming... but Ridgewood Park is full of trees and Pool has a baby pool, swan slide, big pool and big slide!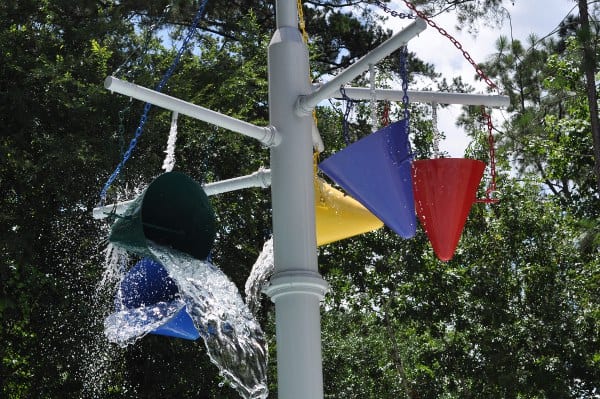 The pool is $6/person to visit and the park is free. (Non-residents are allowed as well.)  We visited after the big
Rob Fleming Aquatic Center
, so this was much more relaxed and was really a nice way to end the day.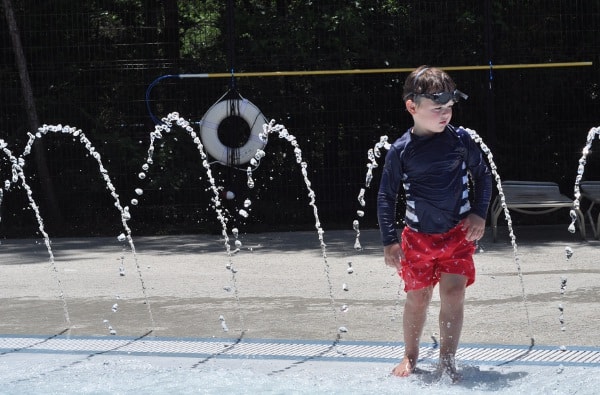 There is a baby pool that is partially shaded, some dumping buckets, some fountains and the cutest little swan slide. On the other side is a big pool, in full sun, with a slide and diving board.
There were several other families enjoying the pool on the weekday when we went, but nothing like the big groups at Rob Fleming.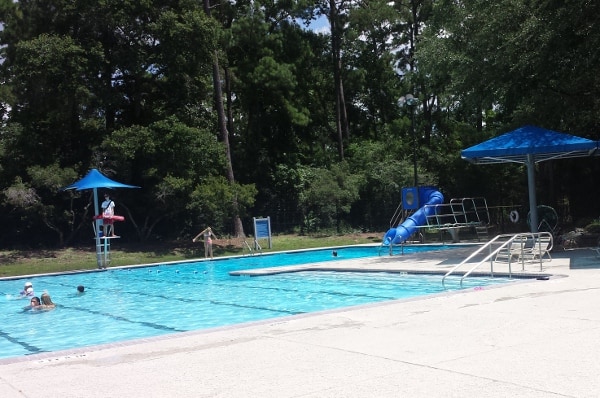 The connected park is very full of trees, trails, picnic tables and playground equipment. From the parking lot and pool, there are a lot of ways to wander through and find picnic spots, dirt and paved ramps/hills for bike riding.
The cool part is that you feel like you are in a forest... and there is a lot of shade. The bad part is that you are a little secluded, so it's a good idea to keep everyone together.
We found the playground and really liked all the unique monkey bars, bridges and ladders. The boulder was probably the most popular.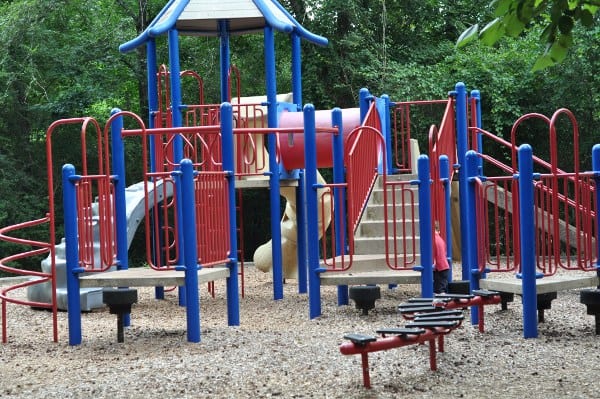 After playing and zipping across the zip line, we headed back to the pool to cool off.
We did notice a pavilion and restrooms... and see on the website that there are also ball fields and basketball court.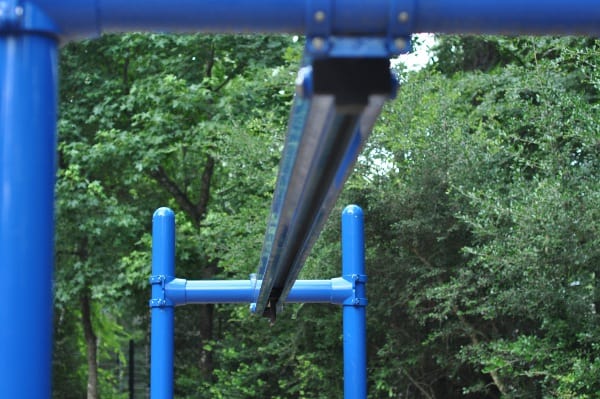 If you are near The Woodlands and are looking for a shaded park, good picnic spot and nice pool... check out Ridgewood Park and Pool!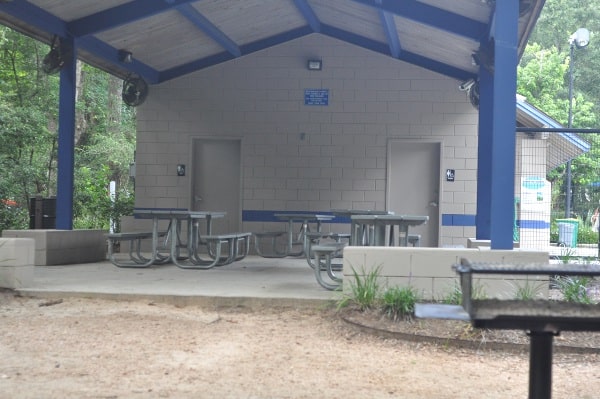 Find more Houston parks: