Look at this mural by Dual at The Rice Box River Oaks! I drive down the crazy busy Shepherd Drive curve, just so I can enjoy it each day.
This is not an exaggeration. I could could avoid this busy street, but the bright and busy mural makes me feel like I'm in Tokyo (and not just headed to the Heights).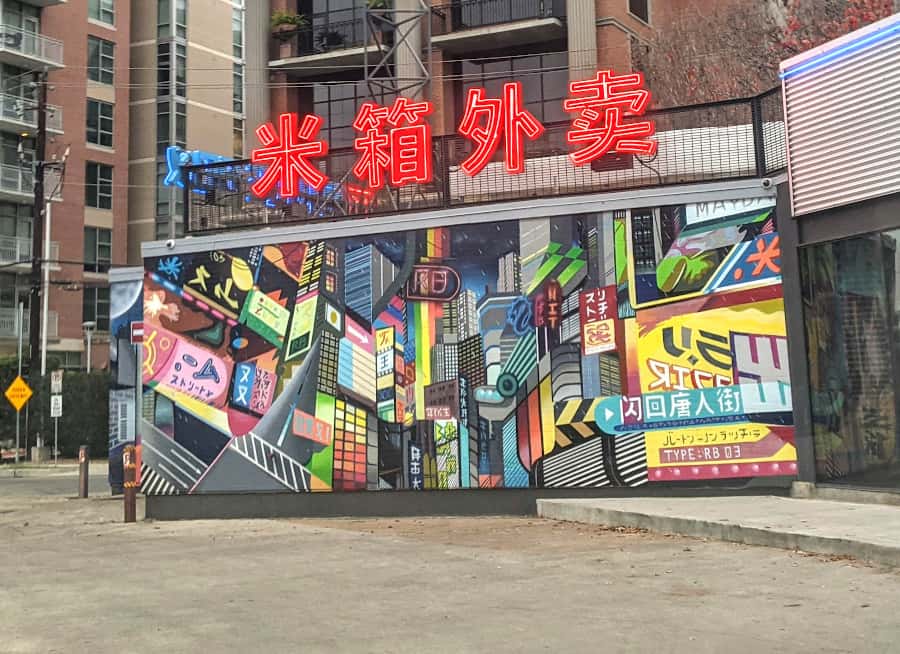 This Rice Box mural is by artist Dual and I bet you will recognize some of the other murals around town, including Produce Row in Downtown Houston.
The Rice Box River Oaks mural is easy to see from the street, but it is a little tricky to get close to. Shepherd gets busy during the day and this parking lot gets full. I took this picture early in the morning, before the restaurant was open and before too many cars were on the street.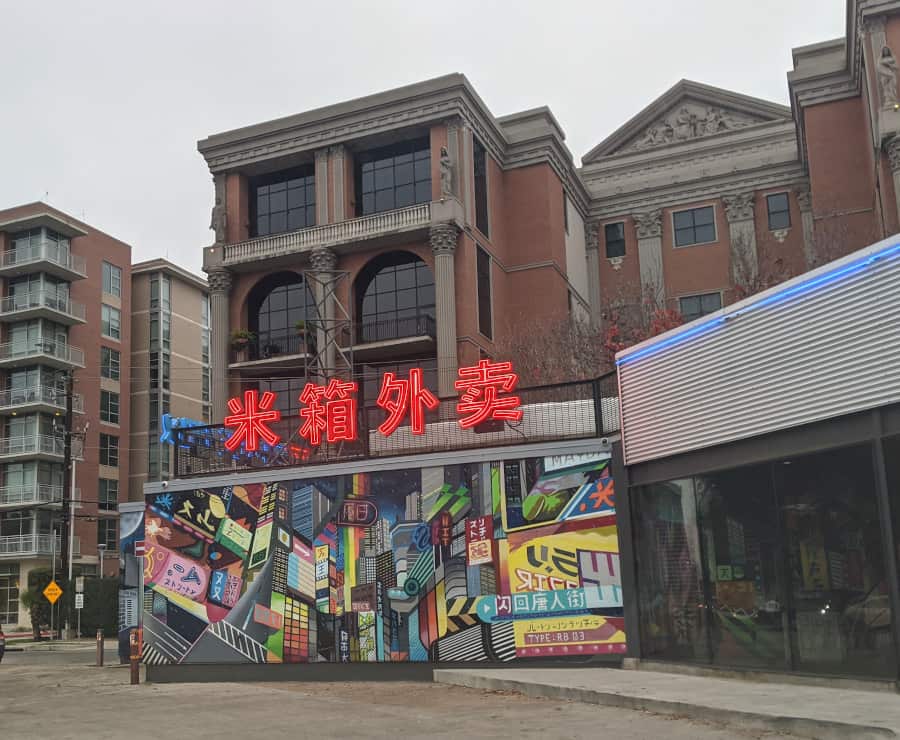 This mural is very close to Buffalo Bayou. After you see the mural, you could drive to Cleveland Park to play and take the pedestrian bridge to the Buffalo Bayou Park trails. If you bring a padlock, you could add it to the bridge.
If you are looking for more Houston murals, go HERE!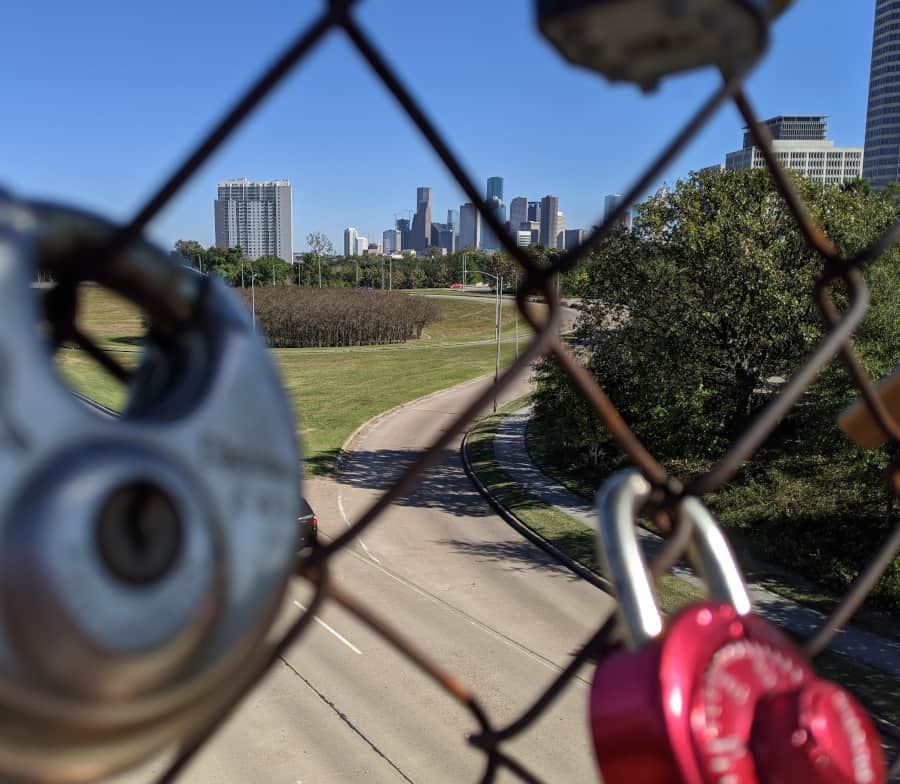 The Rice Box River Oaks:
Address: 1111 S Shepherd Dr, Houston, TX 77019