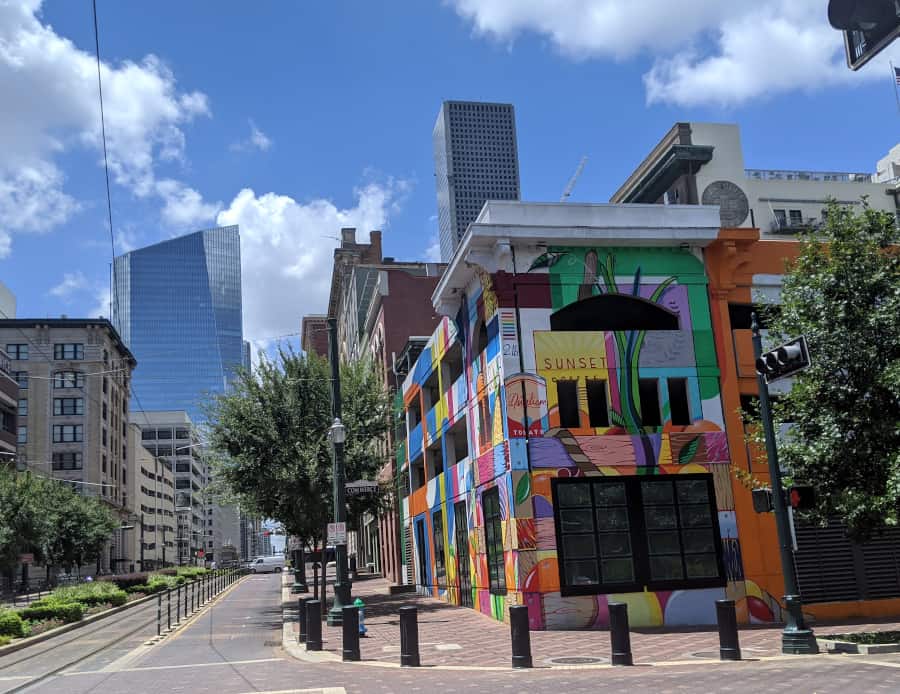 Address: 114 Main St, Houston, TX 77002
This Produce Row mural is at Main & Co, right across from Allen's Landing! It covers three levels of the building in downtown Houston... and I hear it's at the site of Houston's first farmer's market.
This mural is by artist DUAL.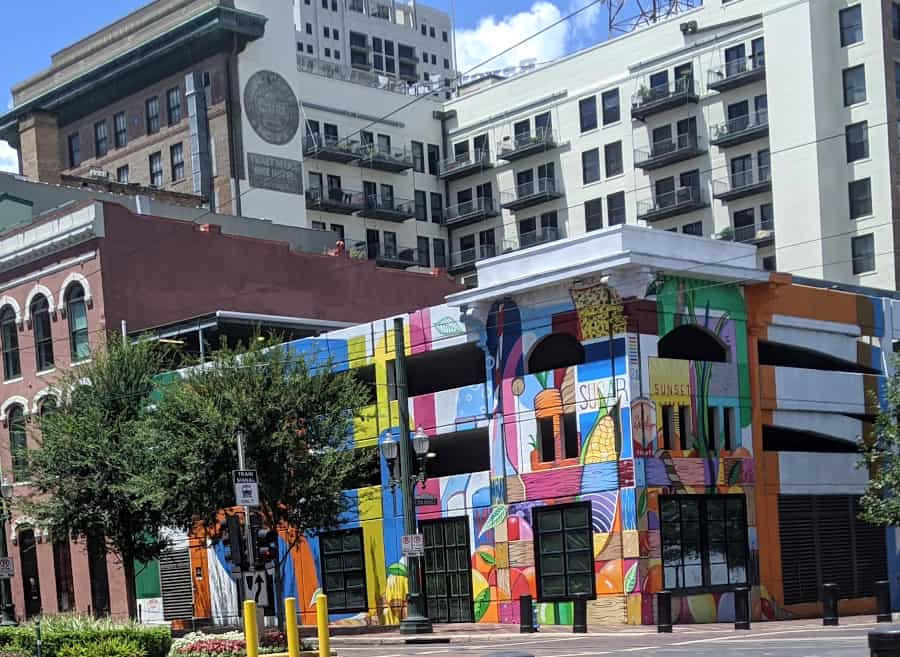 Produce Row is very close to the Buffalo Bayou Trail, Allen's Landing and to the METRORail. Also, it's just a short walk from the Houston Is mural by Market Square Park. Metered street parking is available.
Look at the pictures… and find more Houston area murals and art HERE!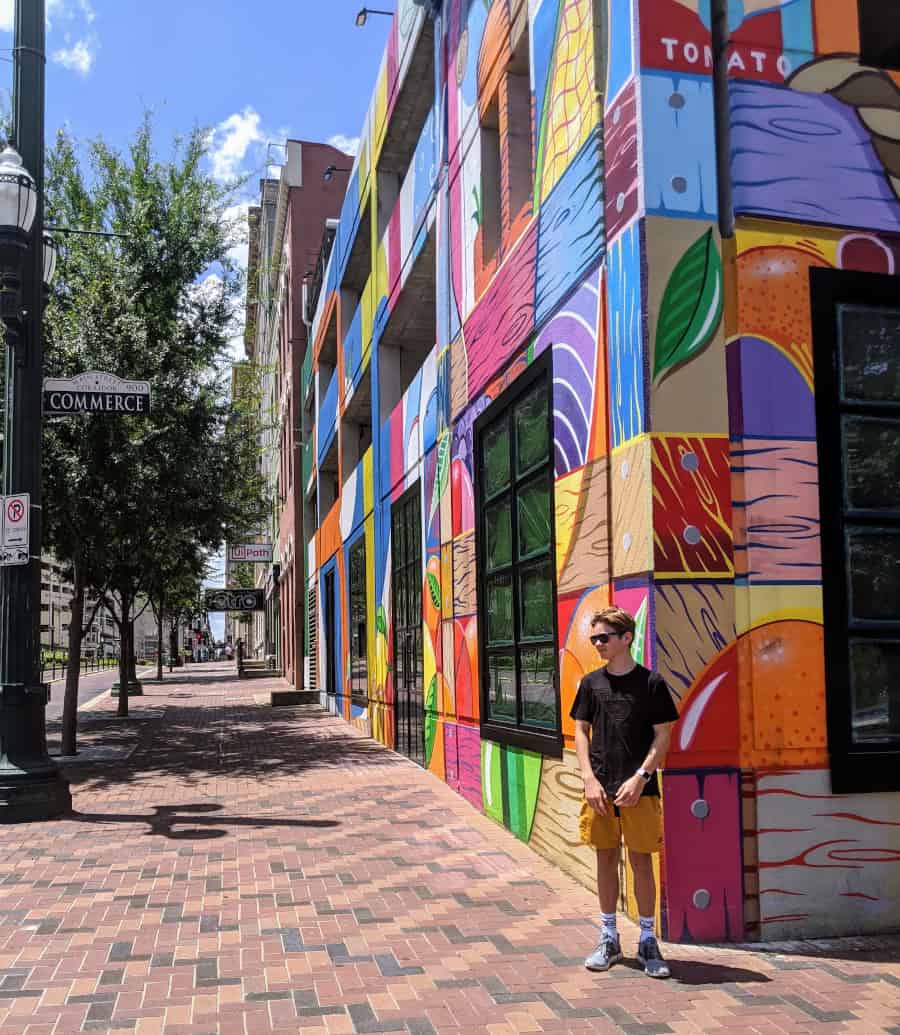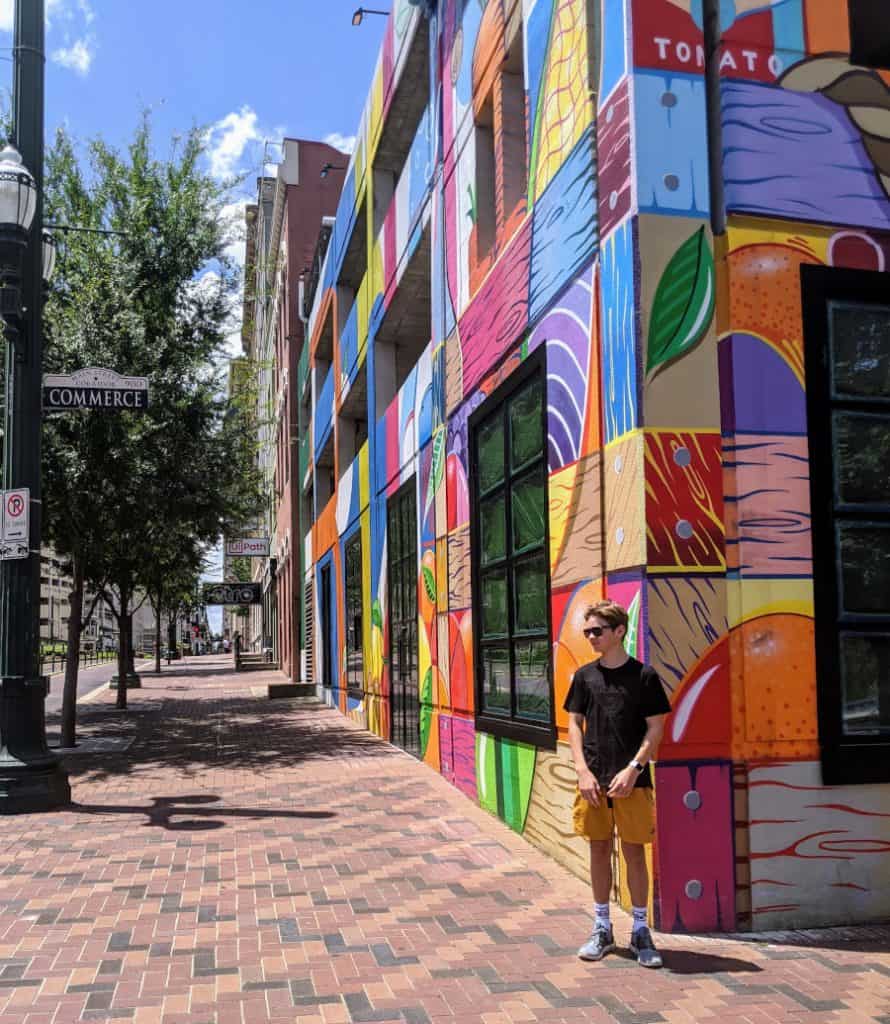 Find more Houston area murals: