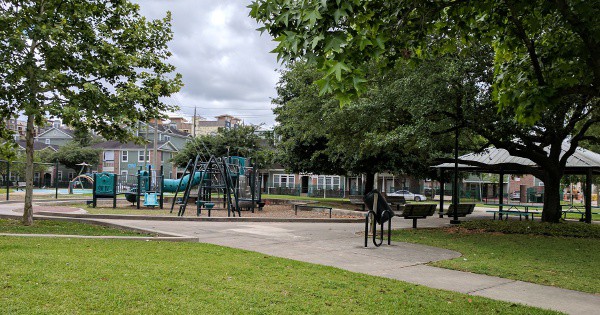 Address:
1414 Gillette Street, Houston, TX 77019
Montrose/Midtown is my part of town... and how I missed this park is beyond me. We've visited all the surrounding parks, but somehow, we never saw this green square on the map.
It was last week when we were headed to a little league game at Carnegie High School that I ran right into Wiley Park.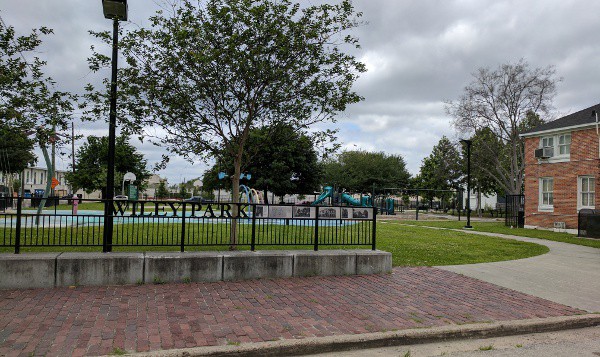 The park has nice new equipment with some great ninja monkey bars and ladders. It's not huge, but it's cool!
There is also a splashpad that looks older than the playground... but we did not use it.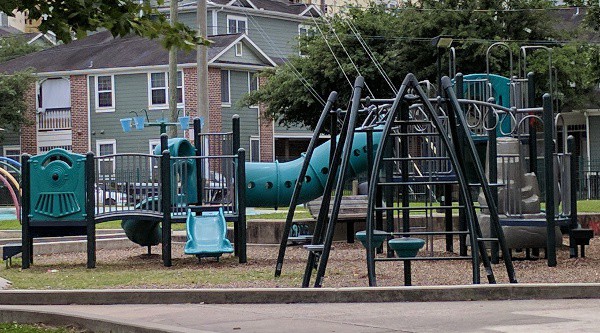 This park is very close to
Barnaby's Midtown
and is surrounded by both really new townhomes and really old bangalows. (And apparently kids live close because as we were driving away, I saw an infant, in a baby walker, "running" down the sidewalk... and a dad chasing with camera in hand!)
When we visited, the park itself was empty and we had everything to ourselves. That said, I heard from some neighbors that this park is a hangout spot for unchaperoned kids in the evenings... no one said it was bad, just that it's odd that pre-tWeen kids are hanging out with no parents around.
So, there you have it... a park that is right next door to me and I had no idea it was there. If you are looking for more Montrose/Midtown parks, look at the map below. I'm almost certain I've covered them all. Almost certain.
Find more Houston parks: