Calling all kids!

You are invited to come build, unbuild, and rebuild with The LEGO Group for a day of creative play and art that will feature a LEGO® installation by artist Margarita Cabrera!
Date & Time: Saturday, November 2, 2019, 10:00am – 2:00pm
Location: Lindsey Waterside Garden at Discovery Green
RSVP: HERE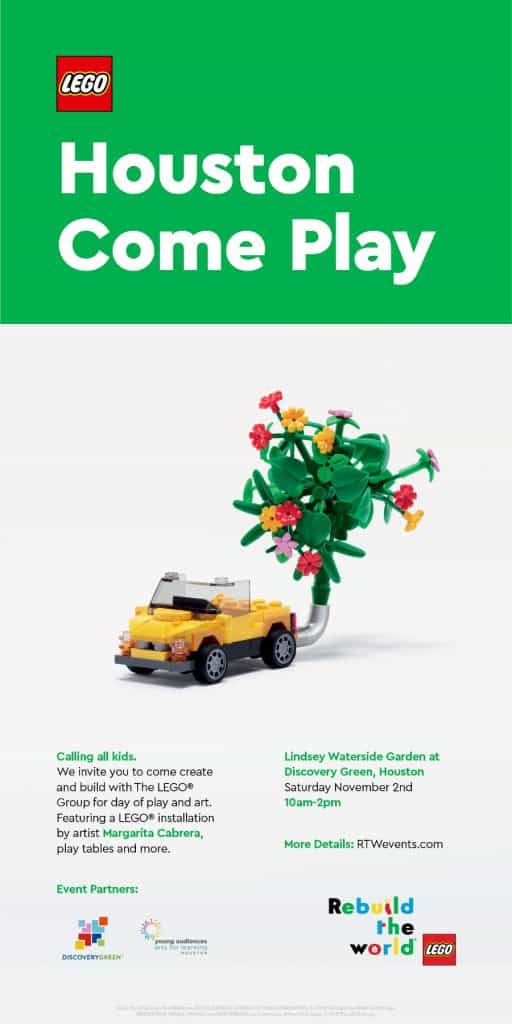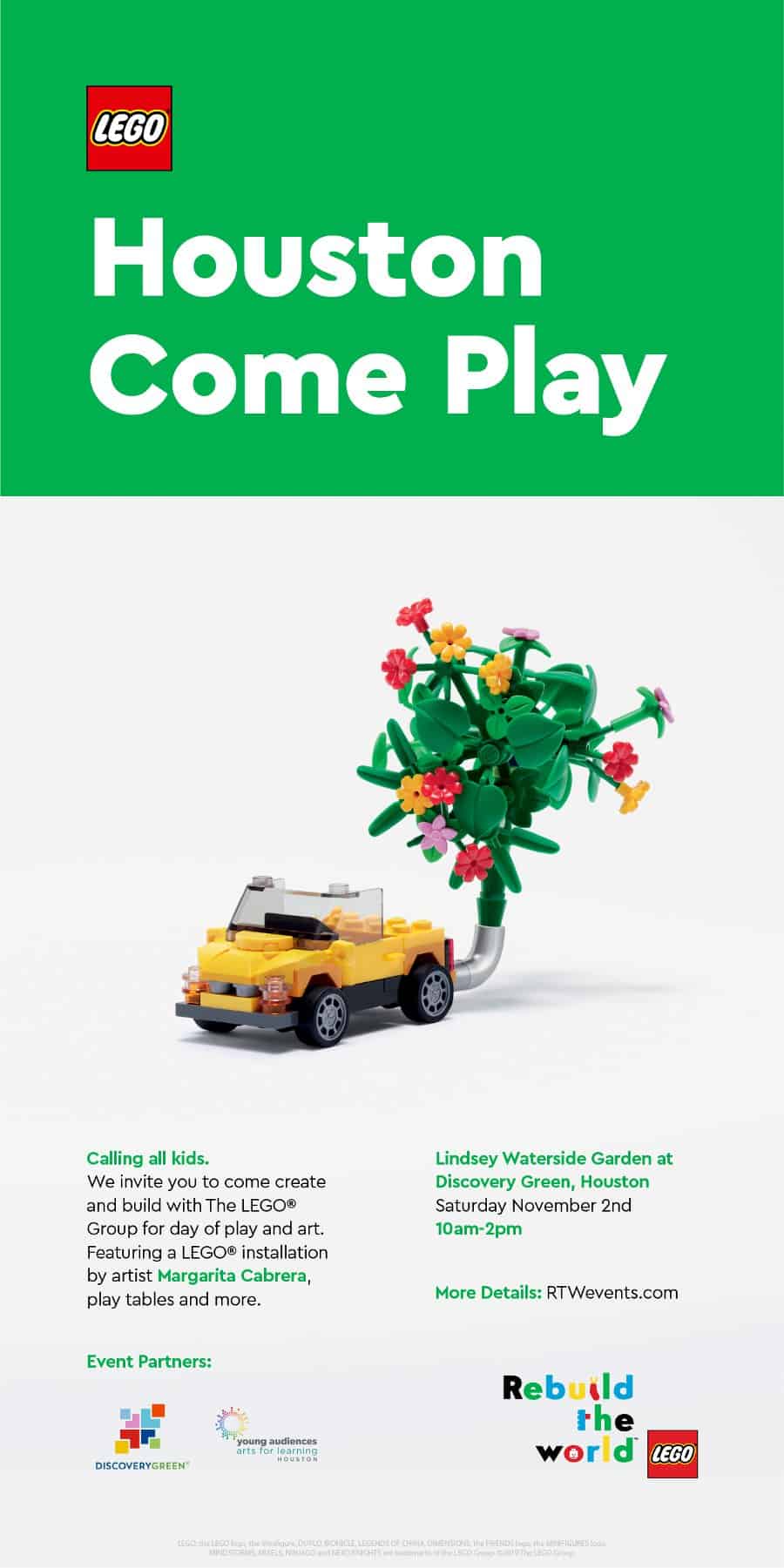 Houston currently is undergoing a massive upgrade of its environmental protection as it transforms over 3000 acres along the city's bayous into parks. Artist Margarita Cabrera was asked to imagine the city of Houston in playful ways--from fantastical green spaces and trails to dream vegetation covers and bayous.

After revealing Cabrera's installation, there will be an open invitation to local kids to use LEGO® bricks to play, add to and transform the installation. Kids will be asked to reimagine their favorite outdoor and natural spaces in their community to be more playful and fun.