We love Rodeo Houston… and love all the FREE things there are to do, once you are on the grounds!
Not to take away from these awesome activities… here are the 4 coolest (secret-ish) things we found as we toured this week. (And no, they are not secret, but they are a little harder to find!)
(Find all the things to do at Rodeo Houston, with kids, go HERE!)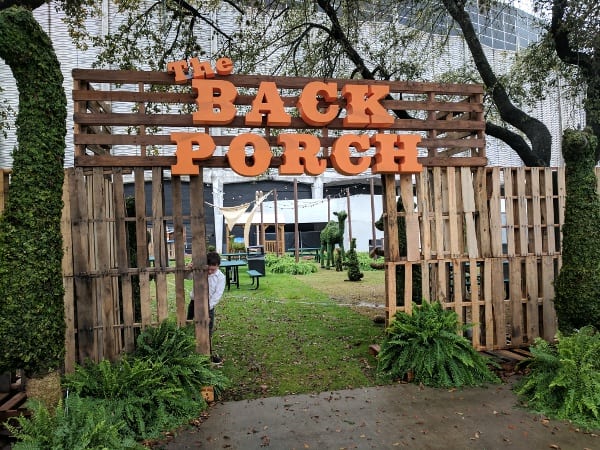 1.
Back Porch
 – Take a break from the craziness with a trip to the Back Porch! Here you will find a fenced off area with benches, cornhole games, tables and lots and lots of animal shaped topiaries!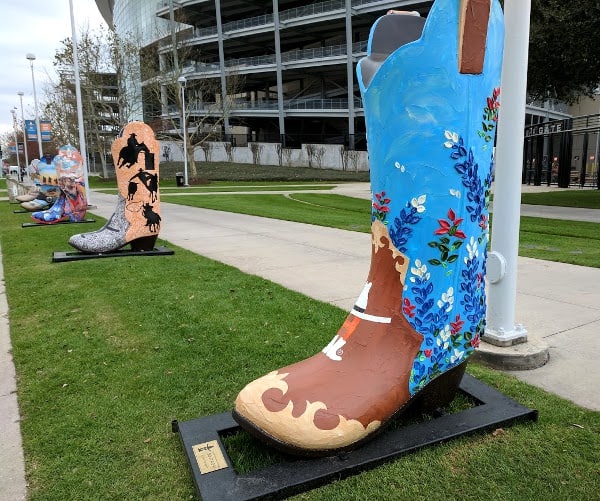 2.
Lady Bug at Boot Row
– Okay, okay, this is tiny. But one morning I tried to walk right past Boot Row and was informed by my kids that we HAD to search for the little lady bug on Dusti Joyner's book. Learn more
HERE
!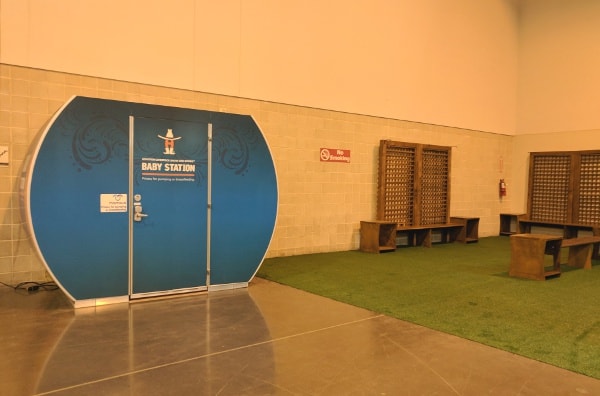 3.
Baby Station
 – Returning from last year is a pod in NRG Center near the Livestock Show. It's a cool little room for moms to feed their babies in private. One pod is in the hall outside Hall A. The second one moved from the hall outside Hall E… to just inside Hall E, by the shopping. This 
map
 shows where to find them in the main hall of the NRG Center.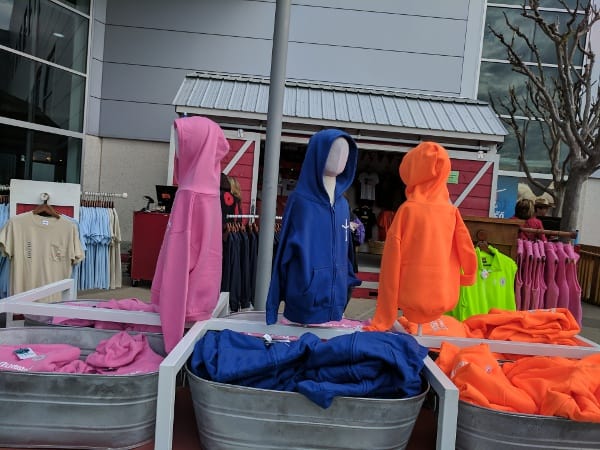 4. 
Bargain Barn
 – This is where to find Rodeo Houston hats and shirts for $10 (and jackets/sweatshirts for $15). These are from last year but don't have a year listed on them… and are cheaper than the other Rodeo Houston stores! AND if you have the half-price carnival pack, you can use your coupon for $5 off a $25 purchase. The barn is outside the 
NRG Center
 (out from Hall C).