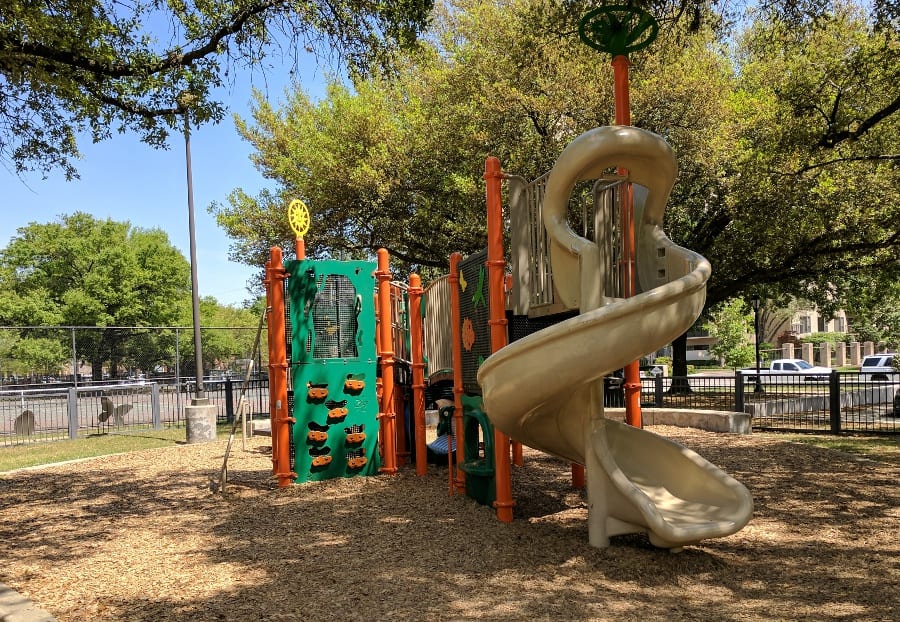 Address: 5801 Woodway, Houston, TX 77057
Tanglewood Park is one that we drive by weekly... and in a hurry. I always tell the kids we'll stop again soon, but it took a day with Fun2Go Misters to get us there!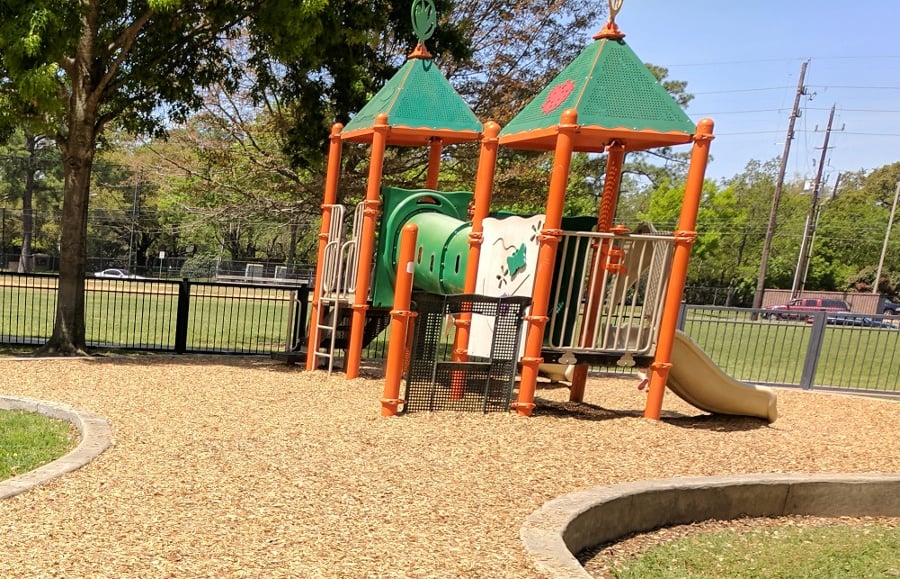 This great little park is fully fenced in with a playground, sports field and dog park. There is a free parking lot along Bering and free street parking.
The play area has two playground... one big and one little. Plus, there is a seesaw, butterfly bouncers and swings (bucket and regular). The trees offer some shade and picnic tables suround the play area. Also, there is a fence around the play area (inside the bigger fence).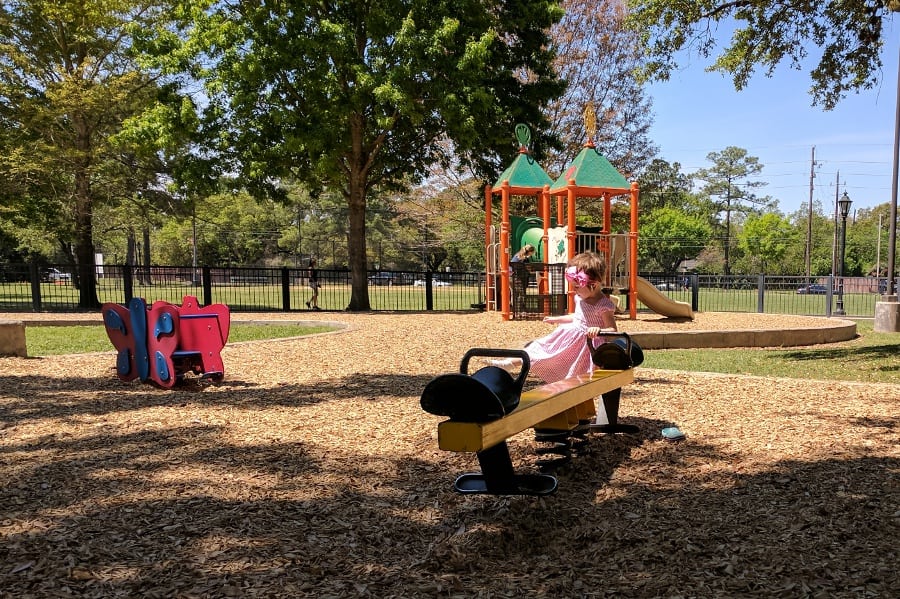 Woodway is a busy street, but the play area is set back and you don't really notice the traffic. We played and picnicked as families came and left all afternoon.
Look at the pictures!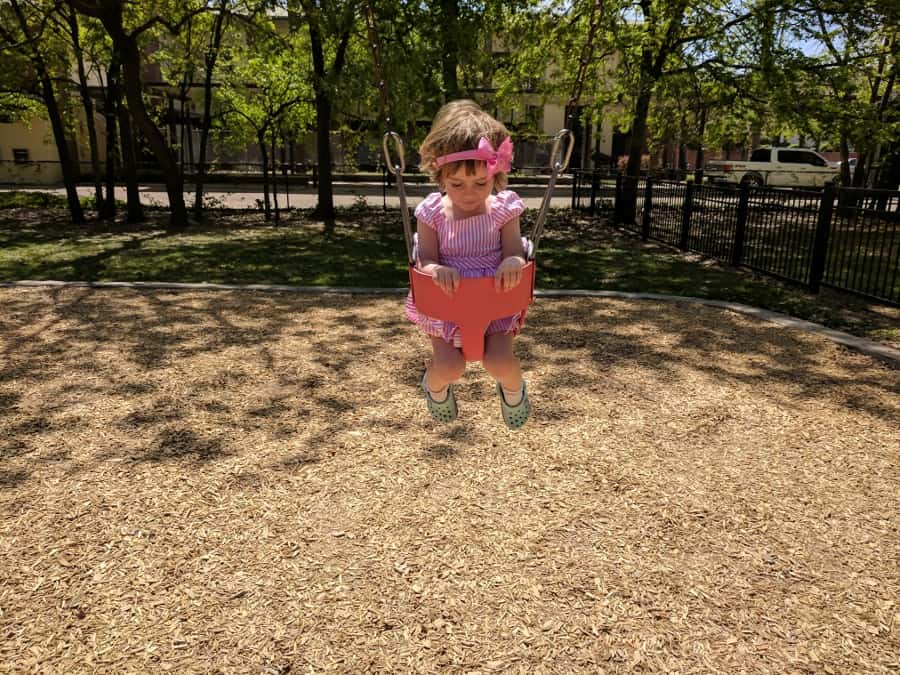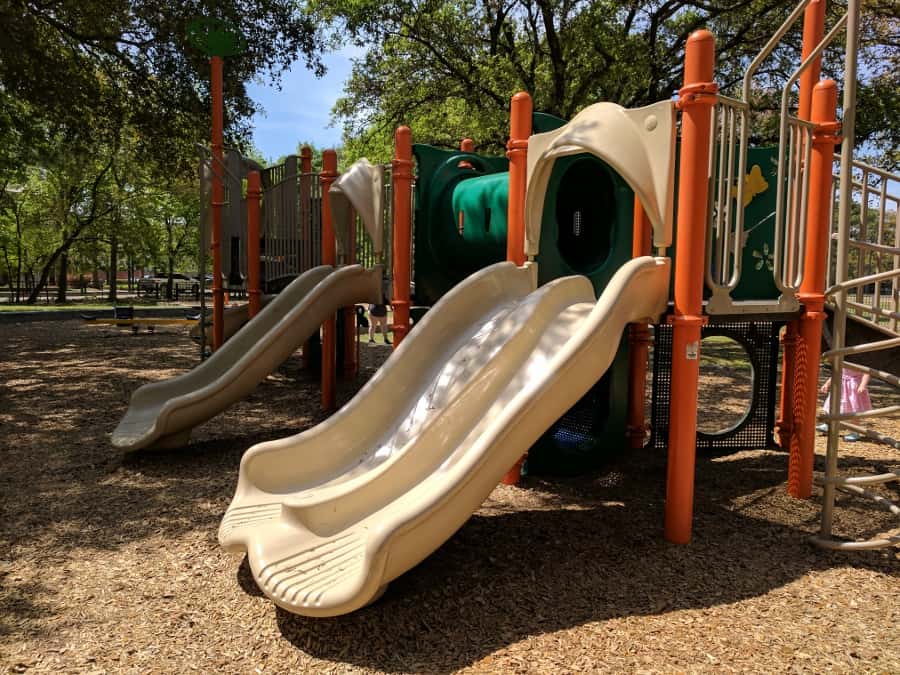 Find more Houston area parks: