Address:
 5801 Woodway Drive, Houston, TX 77057
Tanglewood Park is a cute little park at Woodway and Bering, with a toddler playground, big kid playground, swings, teeter totter and spring riders.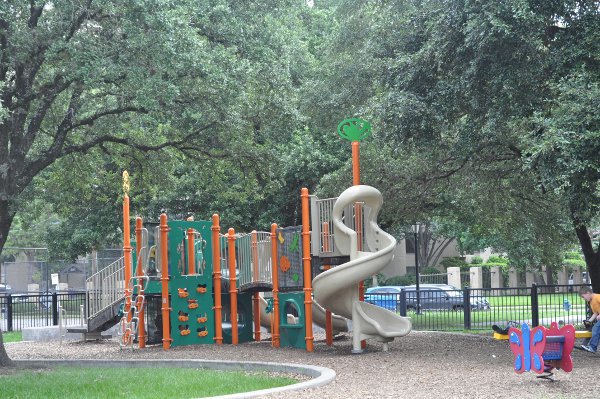 The equipment was in good condition and had some really unique pieces... with rock walls and ladders. Still the spring riders were the favorite part. They wiggle in all directions (and not just front to back) and even my 8 year old thought they were fun.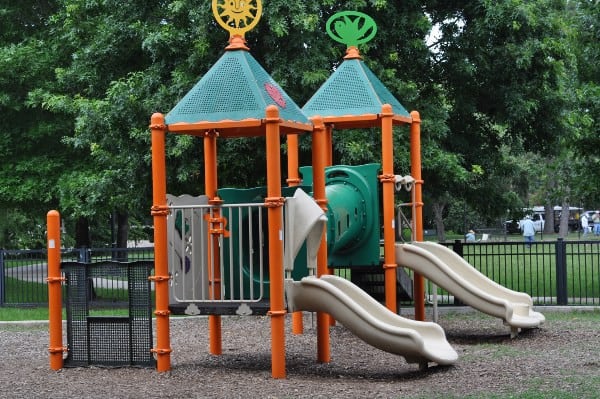 The park has big trees but quite a bit of sun. Wear your hats and sunscreen. Also, plan ahead because I did not notice a restroom.
Free parking is available in the lot. Some small construction was happening when we visited, but it looks like there is a dog run and sports field as well as a playground.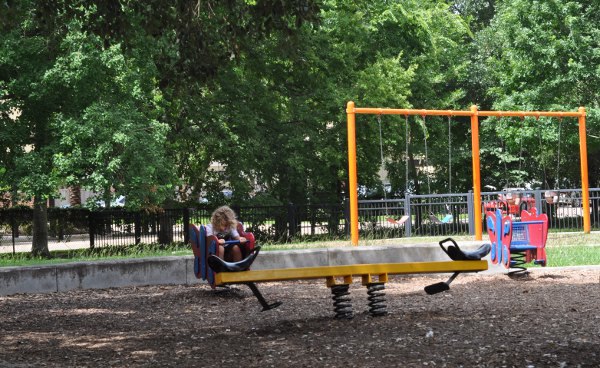 Check out this nice little park next time you are in the area!
Find more parks here: