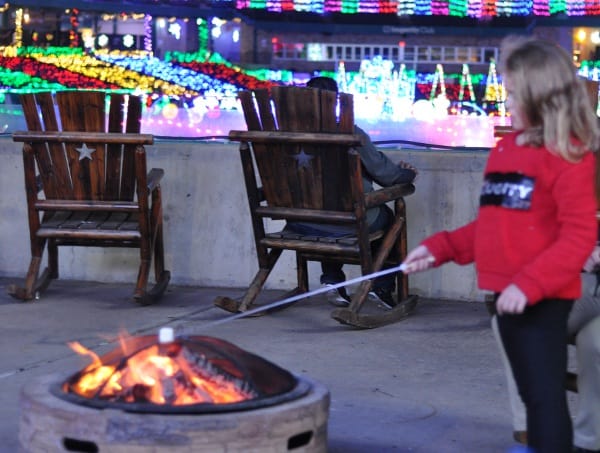 The holiday lights are back at Constellation Field! I am so glad that
Sugar Land Holiday Lights
invited us out this year and we made the drive to Sugar Land at dusk.
This festival is at Constellation Field (where the Skeeters play).  The stadium walk way and the field is filled with 2.5 million lights… plus the playground and basketball courts are open, there is food and drink for purchase, Santa is onsite and there is a carnival in the parking lot.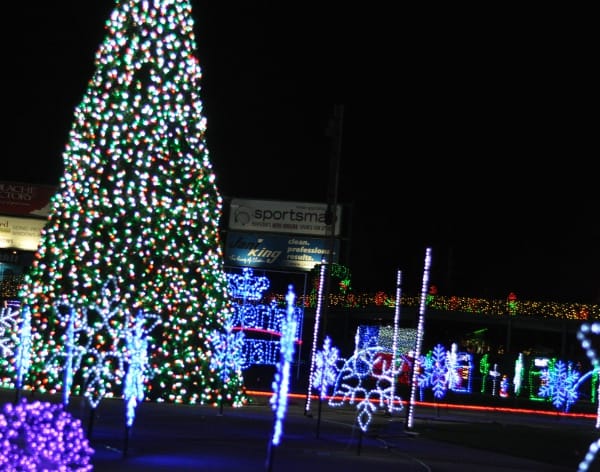 We went on a Sunday night and at opening, there was a short line out the front door.  Within minutes we made our way in and rushed through the lights once… and then did a second lap to make sure we saw it all!
On the second trip around we played at the basketball court and playground, made s'mores ($5), played yard games, did the light maze and stopped to see Santa (pictures for $20+).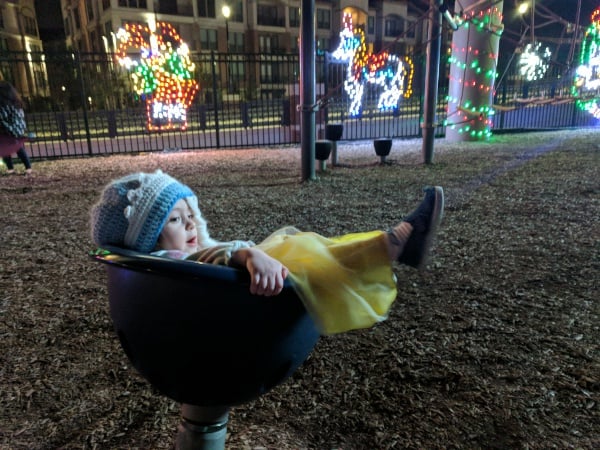 The Santa village is very well done and, to get my toddler to agree to seeing the big scary Santa (he's not actually scary!), we all posed for a picture!  AND this is my favorite story…
We took our Santa photo as a family and bought the digital photo on the USB stick.  When we got home, the stick was empty… but there was an email address inside.  I emailed the festival… and they replied, apologized and sent the photo!  This might just be the only full family photo for Christmas 2018!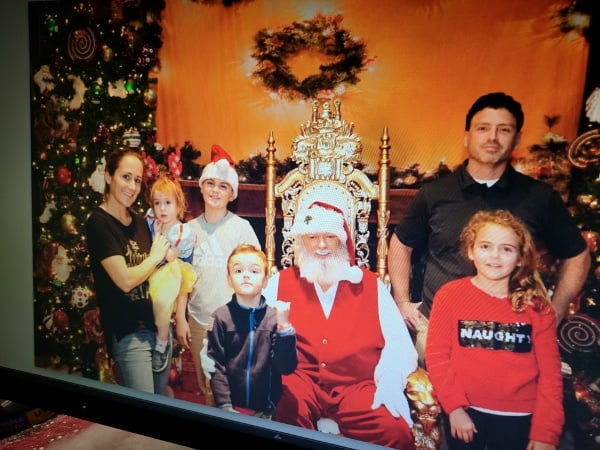 This festival has a lot of lights… and there is less of a maze than Zoo Lights but it's also less of a zoo.  The crowds we not too crazy and we had plenty of room to play and explore.  And my baseball lover thought it was great to go down to the field (on the path around the grass) and to sit in the dugouts!
The carnival rides are extra… but the all-you-can-ride wrist band is $10 (which is cheaper than other light festivals).  We did not do the carnival, so I can't comment more!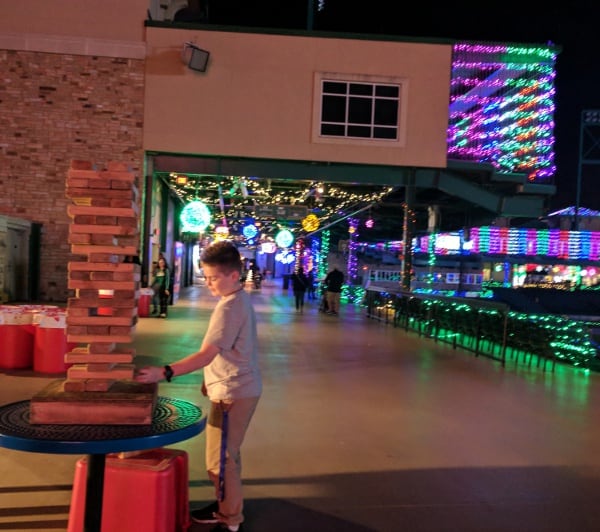 Strollers are okay… and there is room for pushing them.
General admission is $14 for adults, $12 for kids. Parking is free. Get all the prices HERE.  Sugar Land Holiday Lights is open daily through January 1, 2019, including holidays.