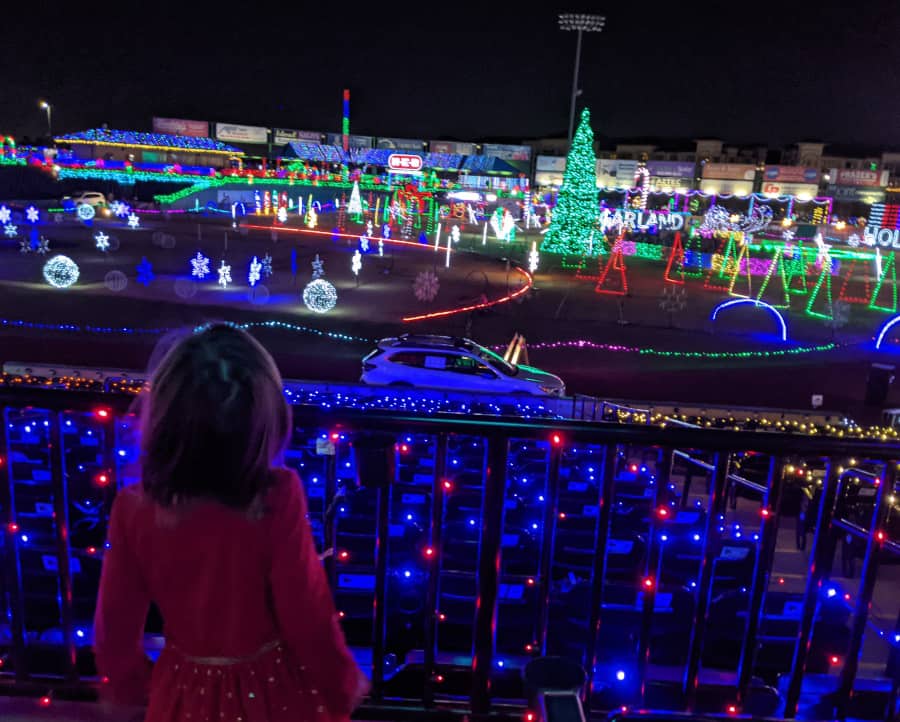 Sugar Land Holiday Lights is open and it's magical!
Constellation Field has more than 3 million lights and many themed displays. At Sugar Land Lights, you can also get your picture taken with Santa, shop with some local vendors, play lawn games, visit the carnival, play at the playground and more. 
Sugar Land Holiday Lights is open through the new year and has different events and themes each night. Check the calendar for movie nights, parades and more.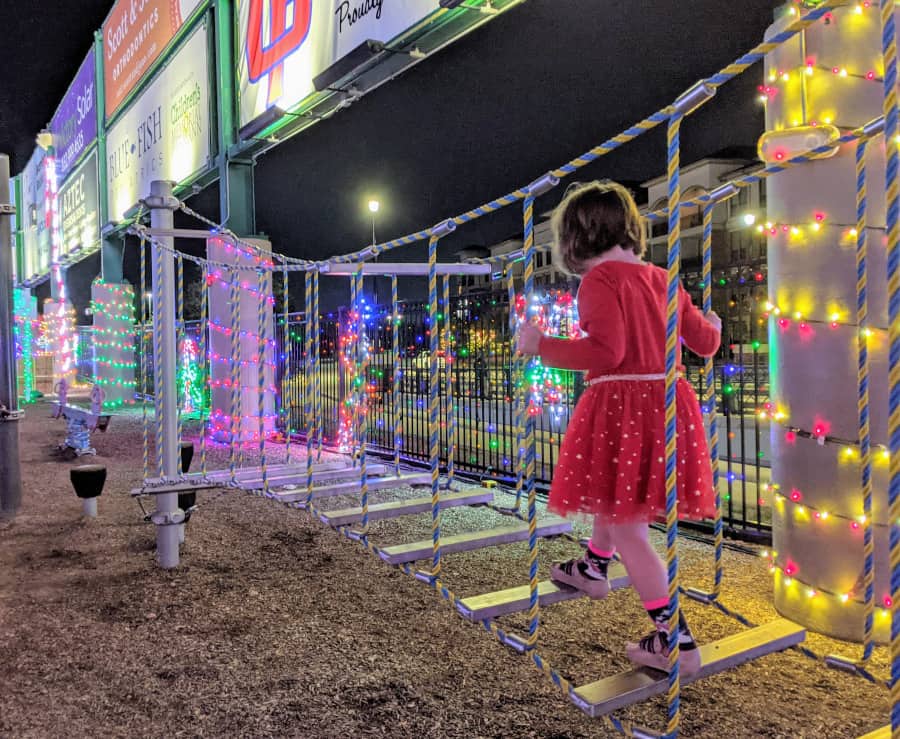 Our Visit to Sugar Land Holiday Lights:
We went on movie night and watched Elf on the giant outdoor screen and toured the lights... but our very favorite parts were the cake pops, the playground and the light maze!
We missed Santa, but my four year old let me know he wasn't the real one anyway. (If you want to verify for yourself, he's behind a plexiglass snow globe for safety.)
The stadium is large and we were never too close to other families while were there. Masks are required and our temperature was taken at the gate.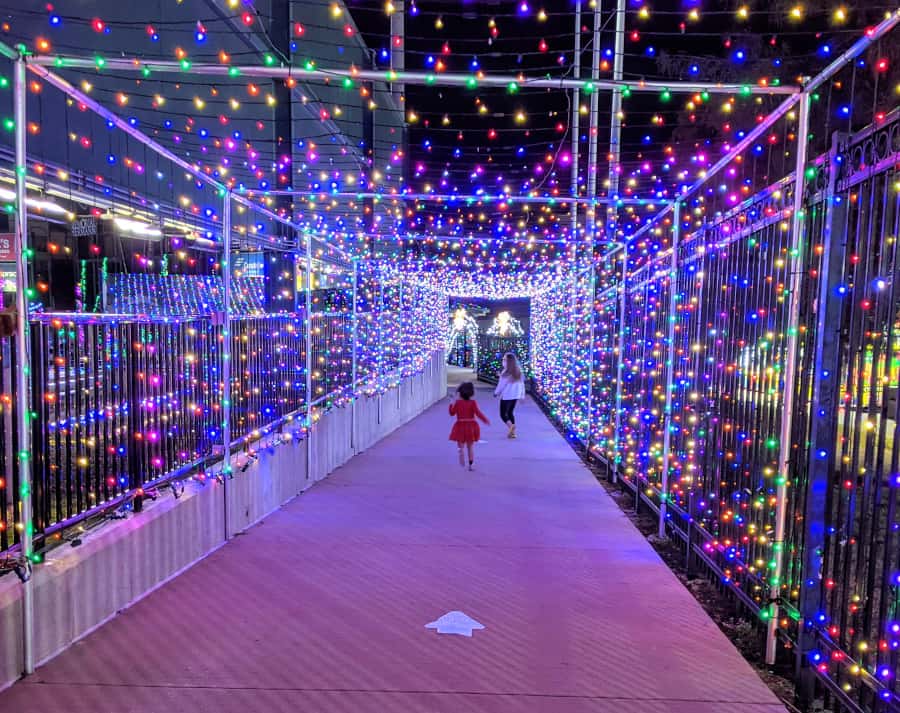 We only had about an hour to spend at the lights... which is plenty of time to walk through... but it would have been fun to enjoy the venue for longer. It's magical to play on the playground, make s'mores and watch a movie with the lights twinkling all around you.
Also, if you go to the Sugar Land Lights, be sure to stop by Posh Pastries. The cupcakes, breads and cookies were delicious... and reasonably priced considering we were at a stadium light show. (The cake pop was $2... which I appreciated since I buy in bulk.)
Go HERE to learn more about the Sugar Land Holiday Lights. Or go HERE,   to see what else is happening in Sugar Land. And go HERE to find more Houston holiday lights, shows and festivals!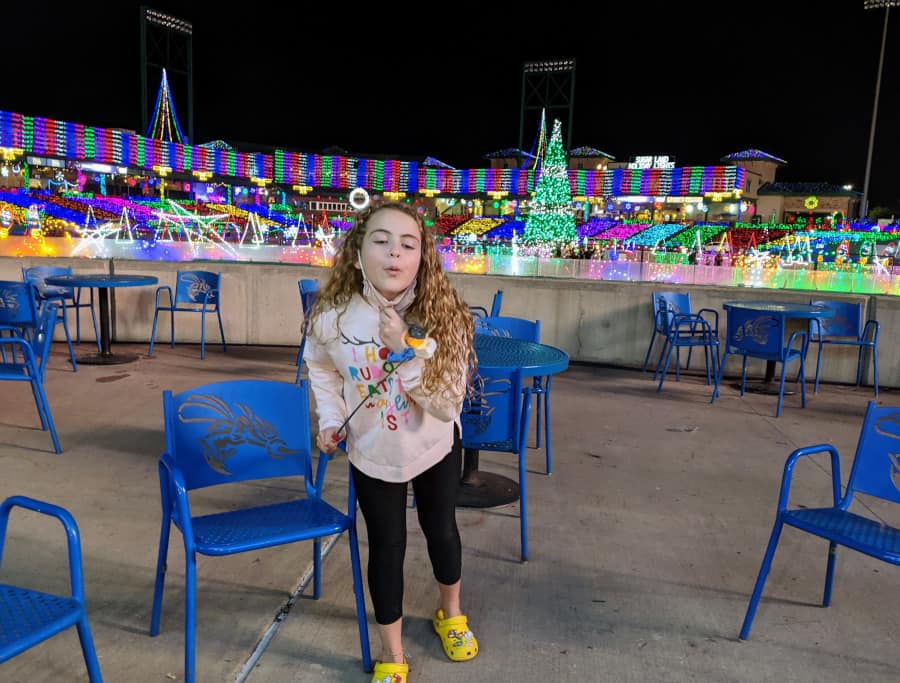 Sugar Land Holiday Lights:
Address: Constellation Field, 1 Stadium Dr, Sugar Land, TX 77498
Find more Houston holiday lights, festivals and shows, HERE!