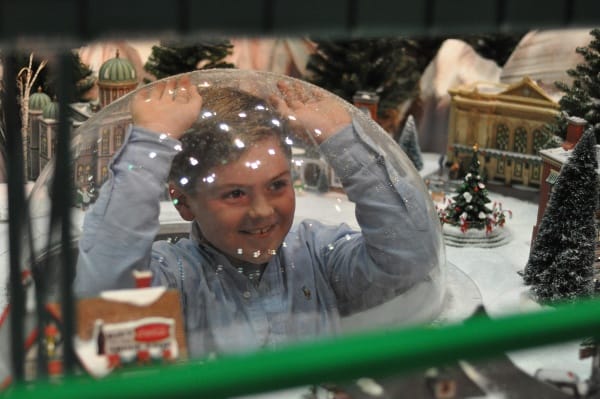 Second Baptist at Woodway
has a big model train layout… and a storytime on Wednesdays in December.
This was one of the most popular events last year… and once again you can go the Woodway location on December 6, 13 and 20, 2017 at 10:00am. The event (and model trains) are free and open to everyone.
Go and listen to a Christmas story by the trains! Or go any time to see the trains… it is open:
December 2-31, 2017:
Saturdays 10AM-2PM
Wednesdays 9AM-Noon
(*Wed., Dec 20th extended to 2PM)
Christmas Week 10AM-2PM (Dec 18-23)
30 Minutes Before and After:
Weekend Worship Services
Christmas Under the Big Top Shows
Christmas Eve Services