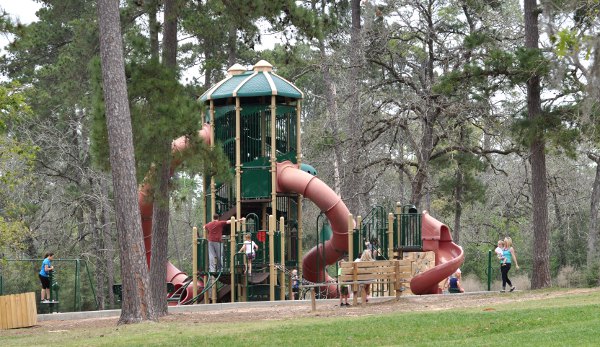 Address:
15012 Brown Rd, Tomball, TX 77375 (Look at the map below... or do your own search by the name of the park. Google maps puts this address in the wrong place if you just search by that!)
Oh! Not only does this Tomball park have a giant 3 story treehouse and slides... but it has a train playground! And sports fields, courts, hiking, archery, camping, fishing and more! You really need to check out Spring Creek Park!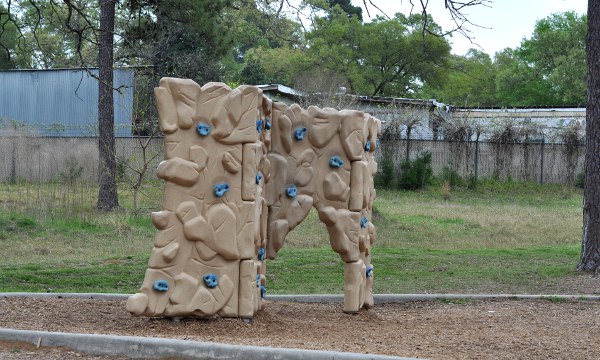 When we arrived, I made the kids do a driving tour of the 100+ acre park. This was done over their protests, because they had already spotted the train playground, the giant playground and the baseball field... But, this let us find the camping, trail and archery range... and resulted in a second trip to the park for some hiking.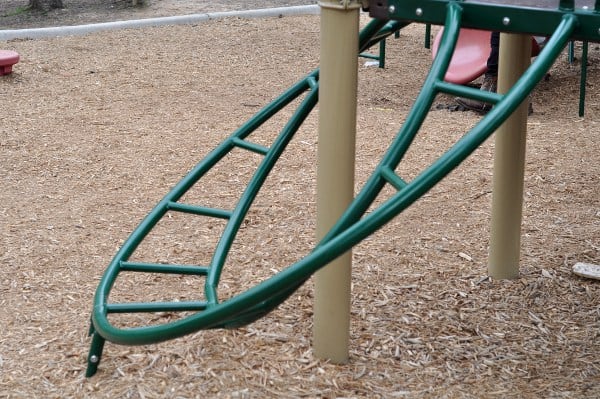 After the tour, I dropped my son and dad off at the baseball field and took the little kids to play on the playgrounds. First was the giant three story playground. Not only does this tall playground look like a tree house, but it has multiple slides coming down from all the levels.
From the top, there is a very steep tube slide that I saw a mom go down and she said it was scary! My kids avoided this one but tried all the others.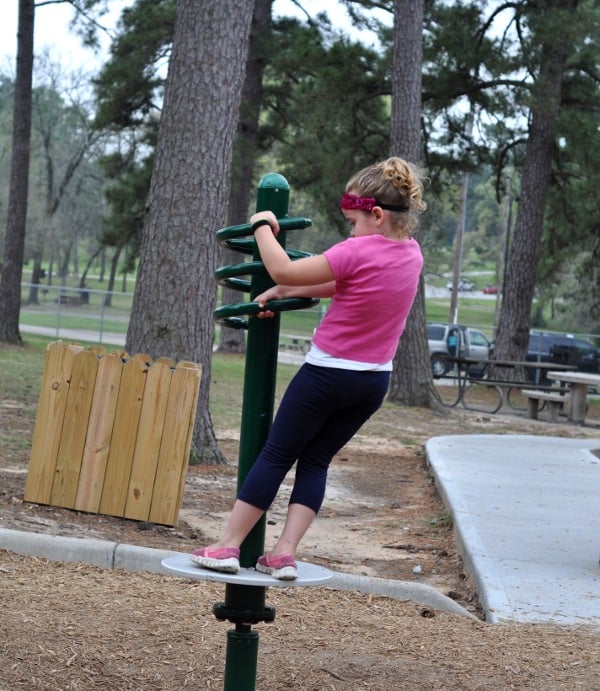 The big playground also has a rock wall and several spinners and swings.
After peeling away the kids, we went to find the train at the smaller playground.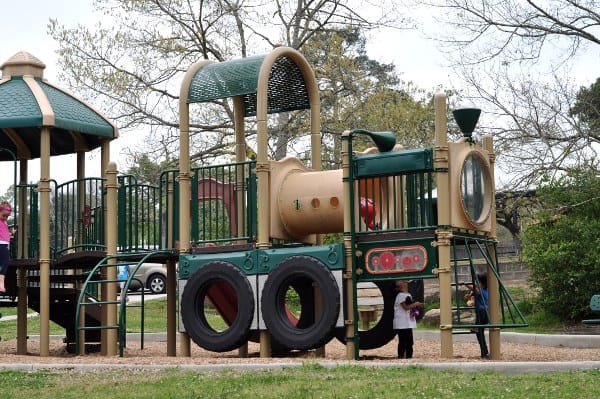 This playground is for smaller kids and really, how can you do better than a train play structure? We played and climbed and had a great time.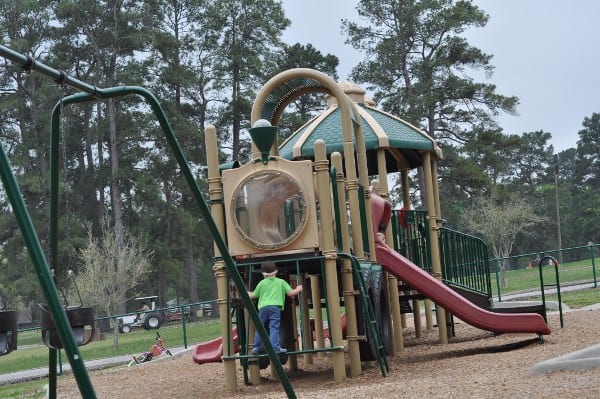 Afterwards we headed across the big parking lot to pick up our ball players and head our to lunch... although, there were tons of tables and pavilions around, so we could have picnicked there.
This park also has a lot of restrooms (and showers for campers).
Be sure to stop by next time you are near Tomball! And then swing over to the amazing Matheson Park!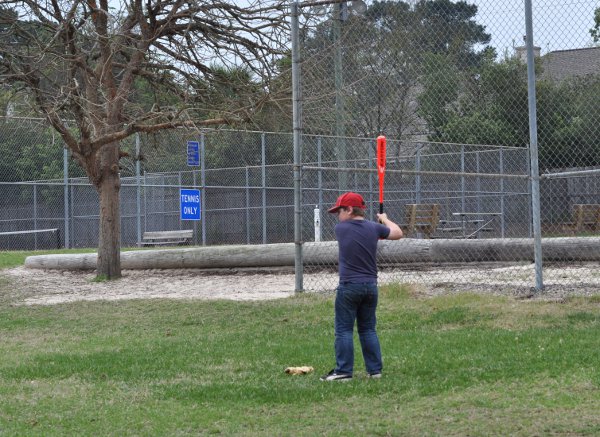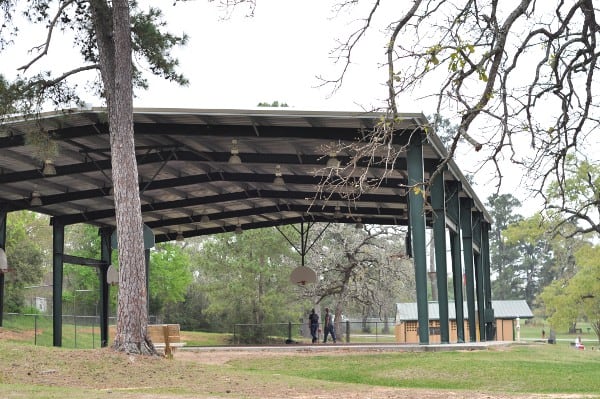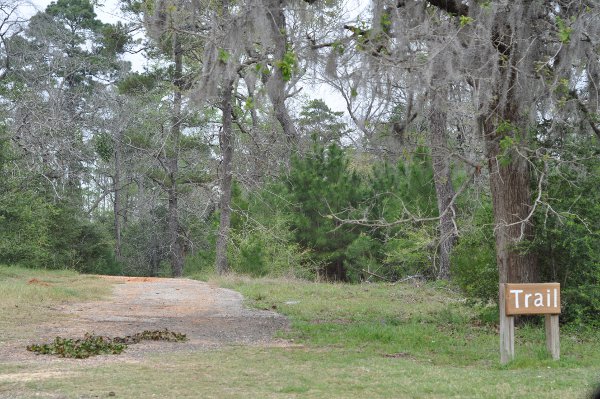 Find More Houston Parks: