Just look at this space shuttle play structure at Sunset Park in Rosenberg!
This park has lots of space and a playground, basketball court, baseball fields, sand volleyball court, tennis courts, picnic areas and restrooms.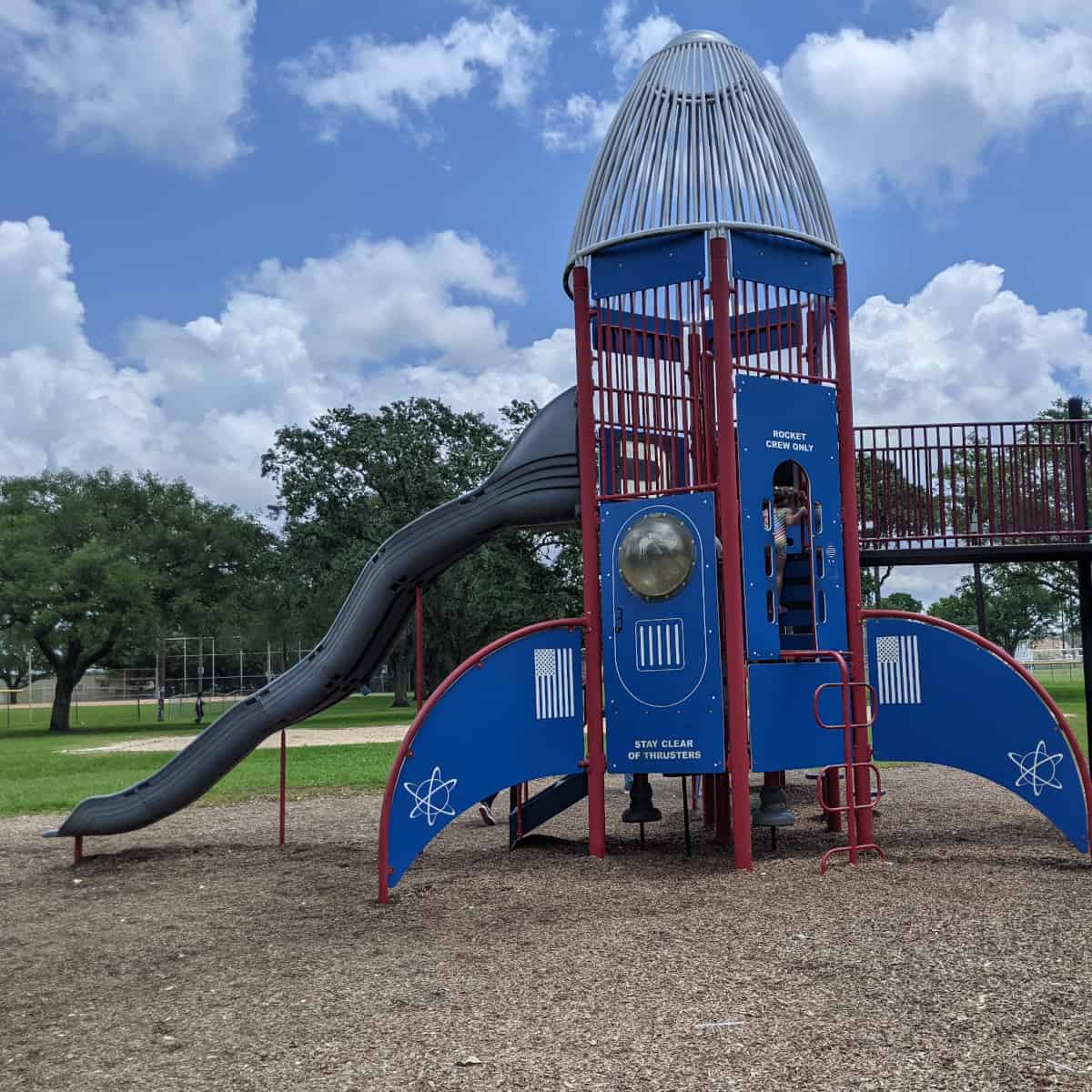 The playground has a big play structure with the space shuttle and also a smaller playground. In the same area are swings and the restroom.
The space shuttle is the star of the playground and is a smaller version of the awesome Flagship Park playground (in Galveston).
Free parking is available in the two parking lots.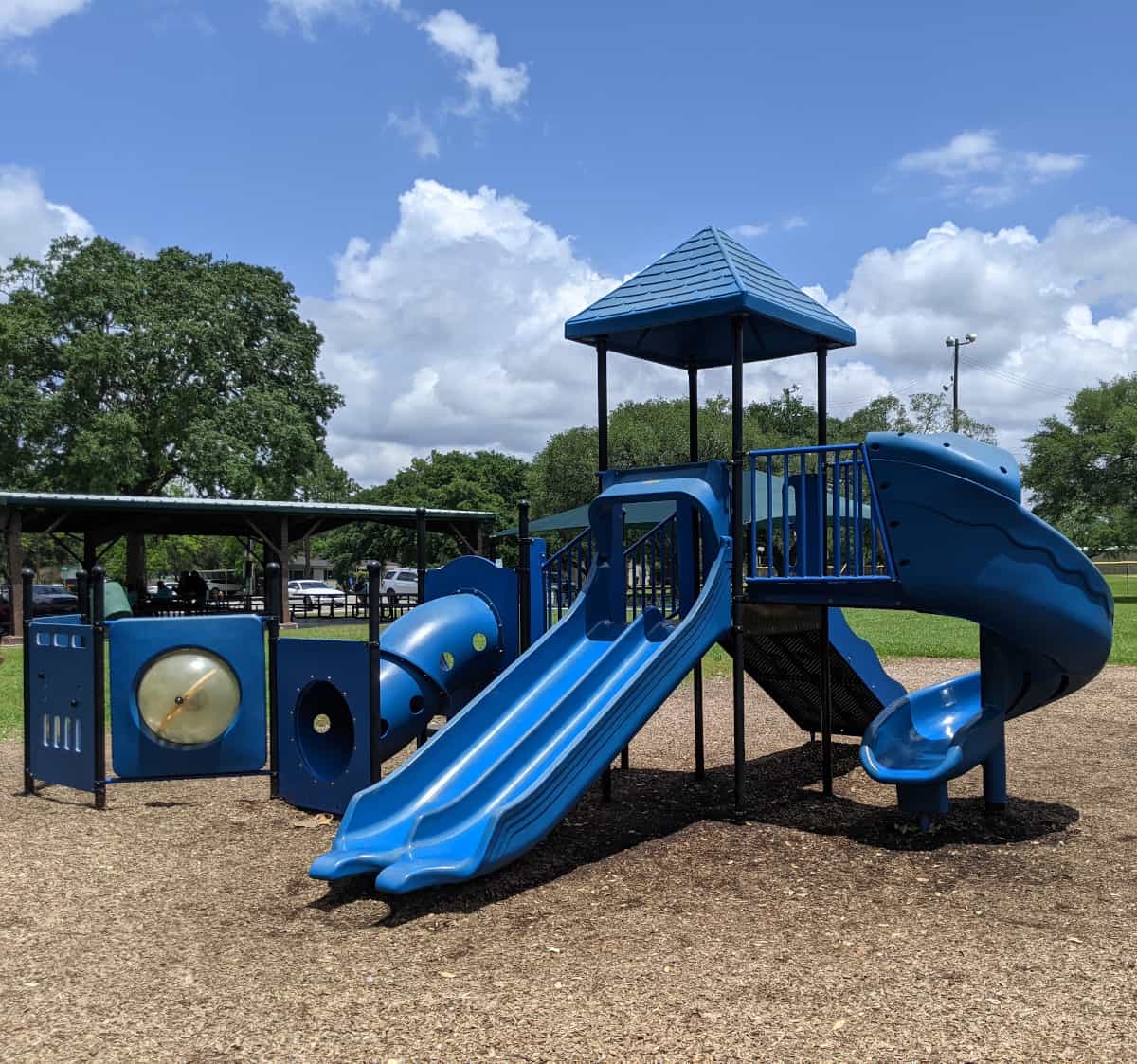 Bring a basketball, volleyball or tennis equipment to take advantage of the whole park.
When we visited, there was a lot of sun and a lot of mosquitos. Be sure to bring your sunscreen and bug spray!
Click the address for the map: 2017 Mulcahy Street, Rosenberg, TX 77471
Or click HERE for more Houston area parks.