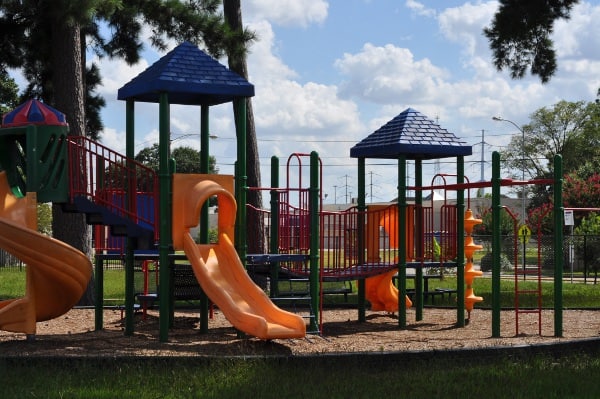 Address:
 6410 Grovewood Lane, Houston, Texas 77008
Sinclair Spark Park has a big play structure, small play structure, covered basketball court and lots of room to run. The equipment looks new and is in good condition... and has lots of fun features like monkey bars, unusual ladders and slides.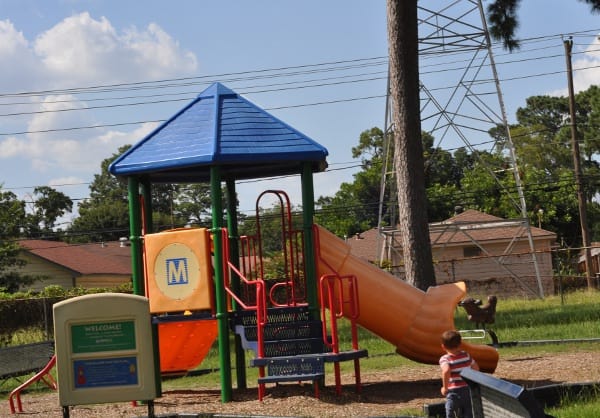 The
Spark Park Program
develops school parks into neighborhood parks as a way to increase green space in Houston. Sinclair Spark Park gates open after school activities end and throughout weekends, holidays, and summer months for everyone to enjoy.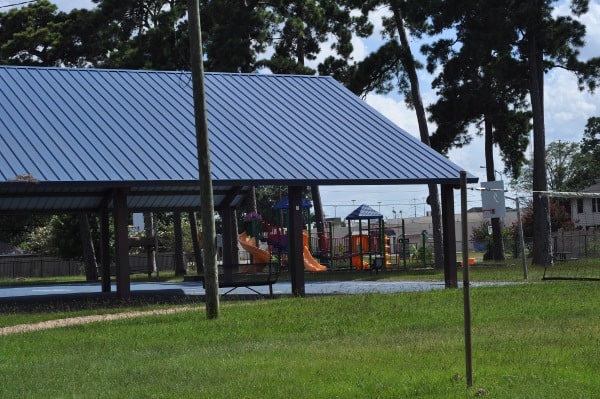 The park was empty when we visited on a weekday afternoon. It's sunny, except for the basketball court... so that is probably the reason we had it to ourselves. (We saw some recent sidewalk chalk art, so we know some had been there before us!)
The school is easy to find, right on Ella and Grovewood, but I had to circle to find an open gate. We found this in the back, on Manville, at faculty parking.
There is a busy street next to the park... but not much foot traffic. I would prefer a few more eyes on the park... but did not have any issues while we were there.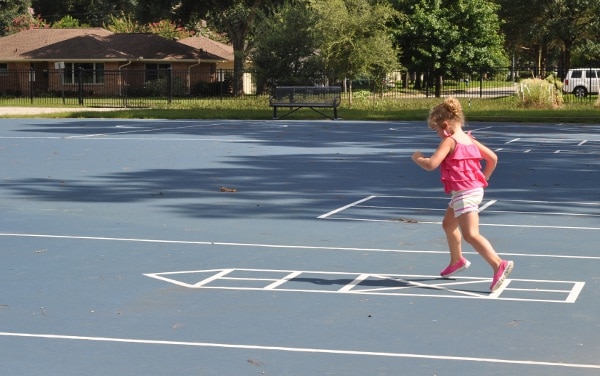 Overall, this playground is good... but the best part is that the great playground at
Jaycee Park
 is just down the street!