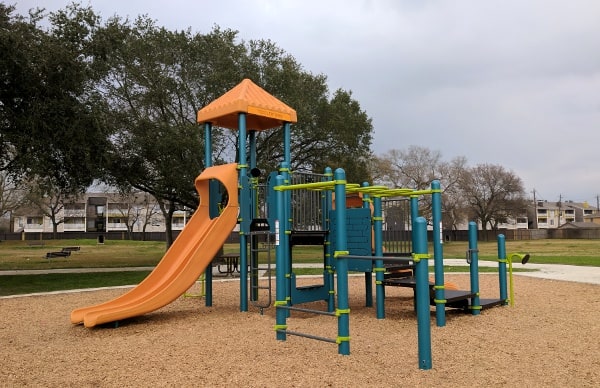 Address: 6855 Harbor Town Dr, Houston, TX 77036
The parks posts are baaaaack! It's been so hot, we've mostly been posting spots with water or air conditioning... but I'm confident that we'll be having some fall weather sometime this year!
Sharpstown Park is close to all the great Chinatown restaurants (and ice cream shops!) and has new equipment.
The park has been updated since we last visited, and it has a community center, playground, tennis courts, swimming pool and golf course.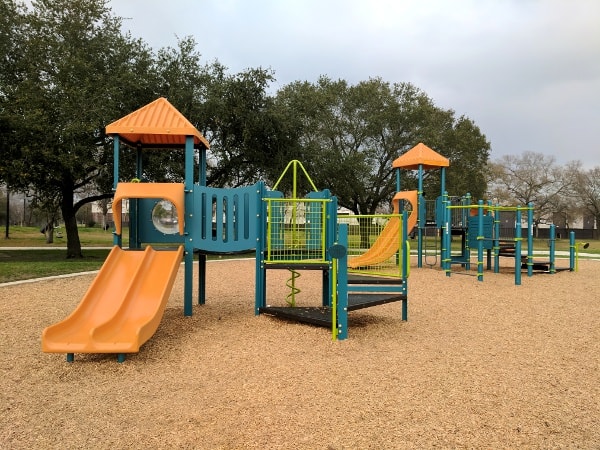 The playground has two structures, one for bigger kids and one for toddlers. There are also swings and bucket swings.
The playground area is not huge, but the equipment is new and I like that you can see the street and foot traffic.
Parking is free in the lot and there were just a few others there when we visited. If you go here (or to any park!), check the foot traffic through the park to make sure you feel safe.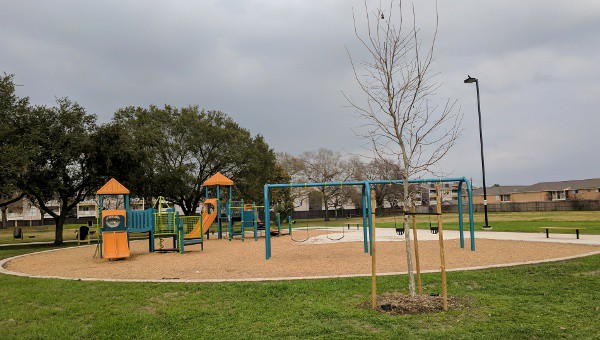 We did not stop to play for long, but afterwards we went to Red Circle for some crazy churro and ice cream desserts. For even more to do in Chinatown, with kids, go HERE!
Find a new Houston area park: