Address: 6838 Ranchester Dr, Houston, TX 77036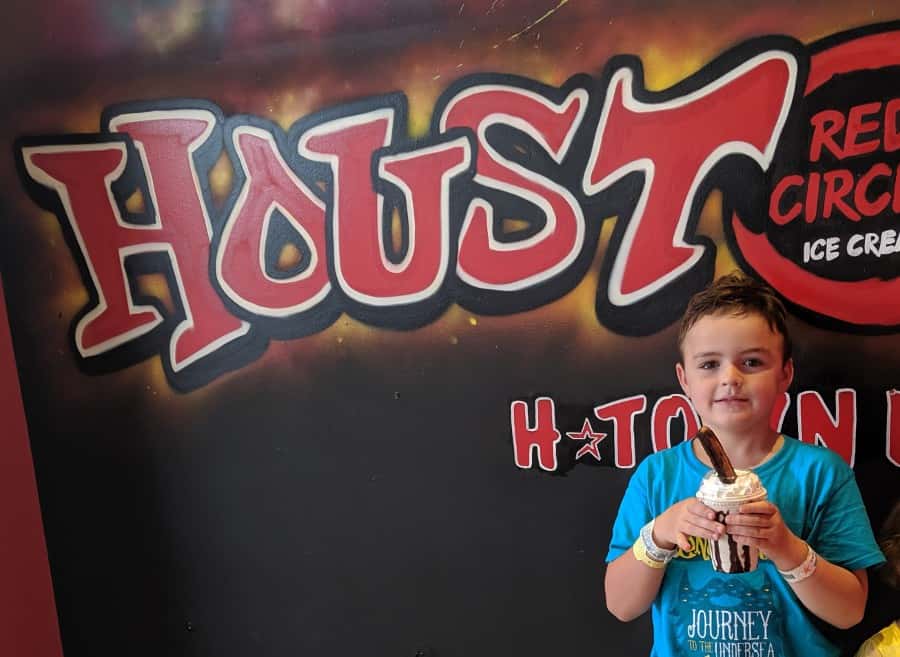 In today's edition of outrageous Houston desserts, we have the cookies and cream shake, topped with the cookies and cream churro.

And I would like to point out that we showed great restraint by not getting the waffle, ice cream and churro cup!
Red Circle Ice Cream is just a couple of blocks from last week's Bae Ice Cream... but the space is a little bigger and I liked that we had a little more room to move!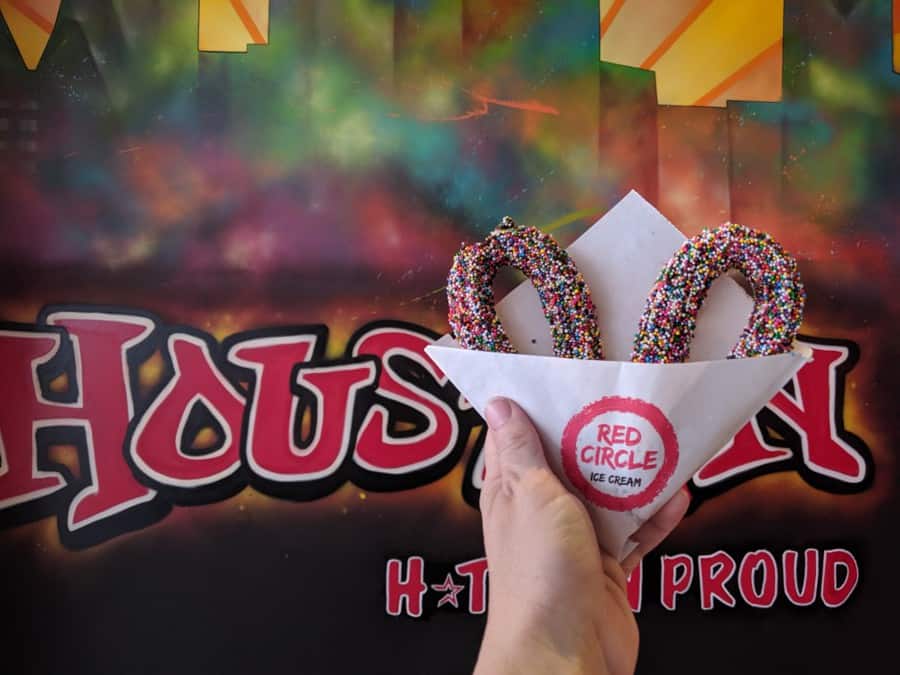 Red Circle Ice Cream specializes in premium, handcrafted ice cream paired with made to order churros and Hong Kong style egg waffles.
They also offer other crazy desserts like ice cream filled warm donuts and churro pops. See the pictures below.
And look HERE for more to do in Chinatown, with kids!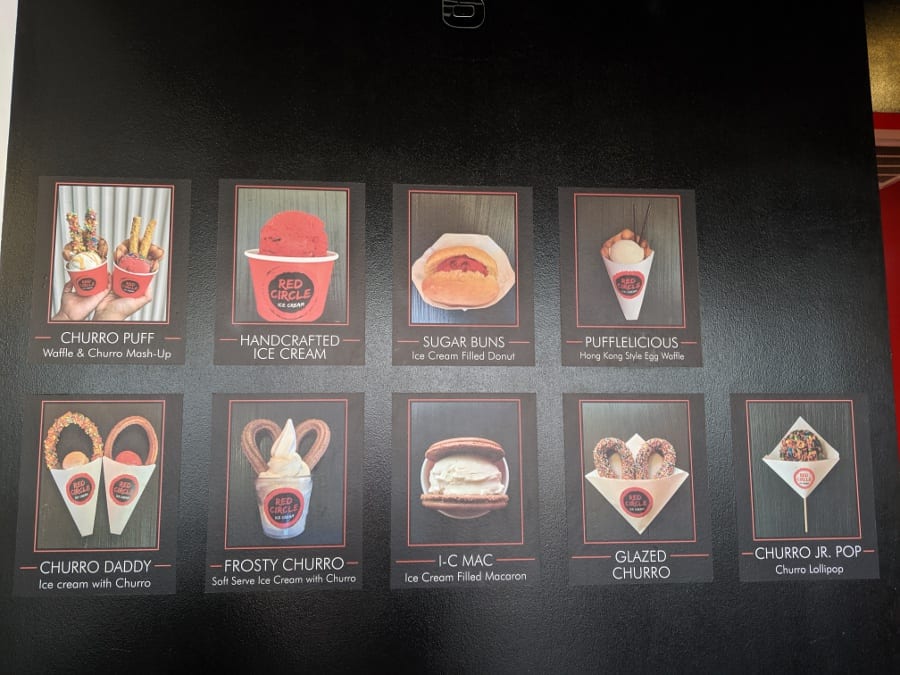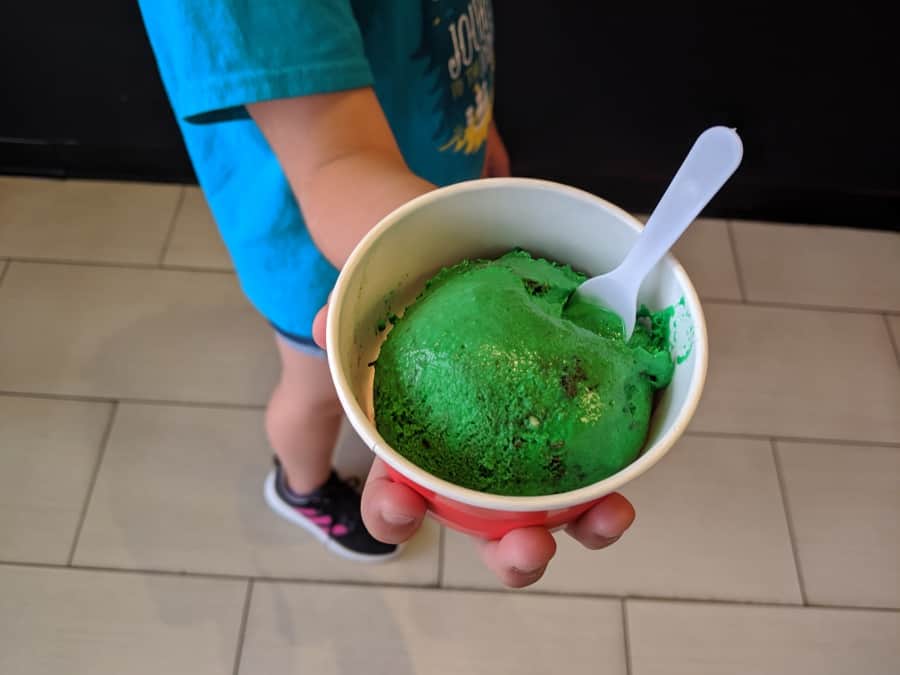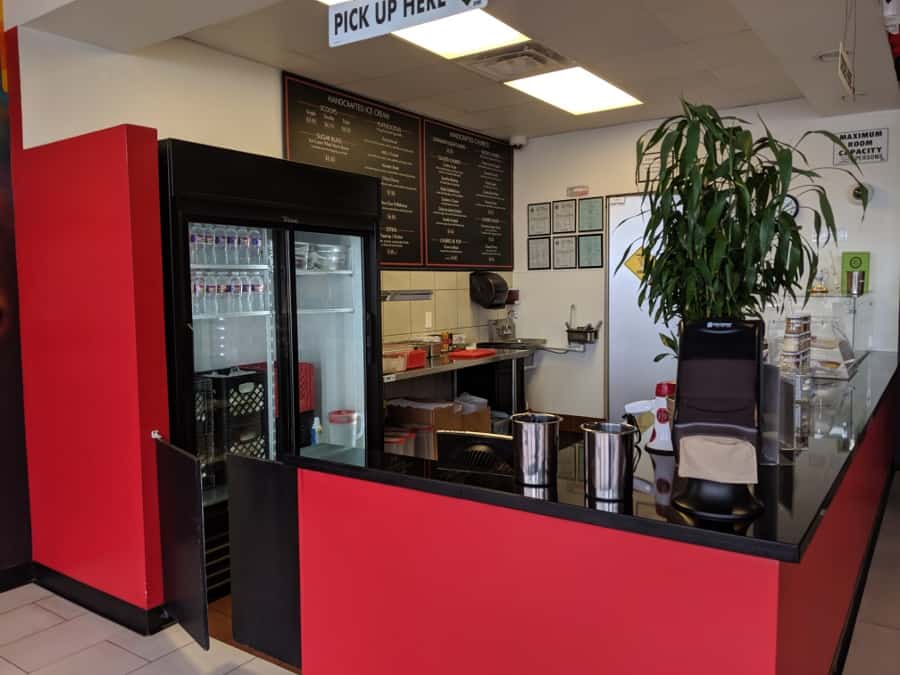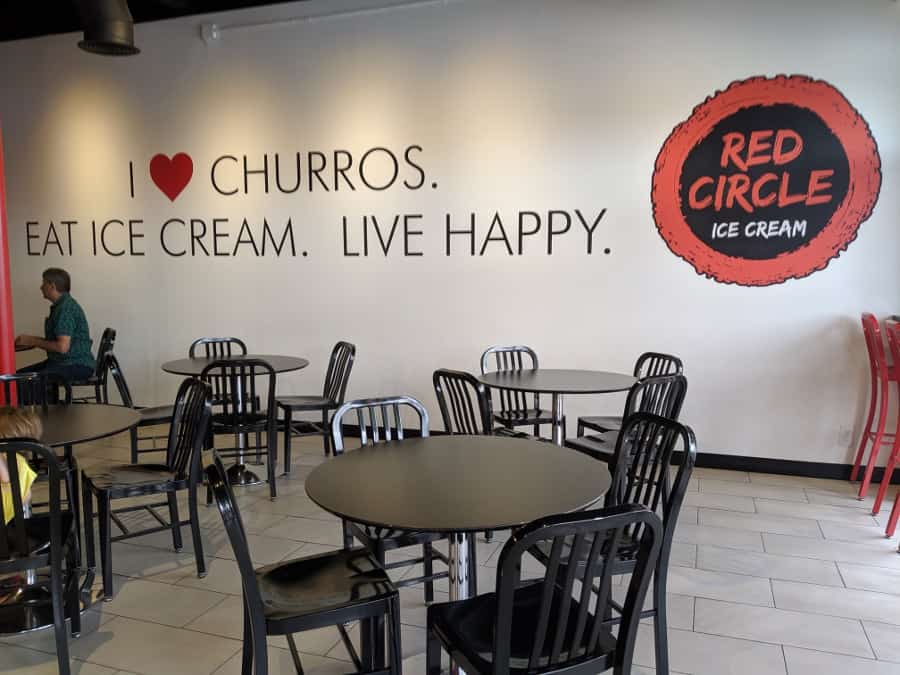 Find more Houston area restaurants: