Address: 9798 Bellaire Blvd, Houston, TX 77036
It's official. This is the summer of outrageous desserts. Each week we try to out do the last.

The quest took us to Bae Ice Cream for charcoal ice cream with real gold star sprinkles.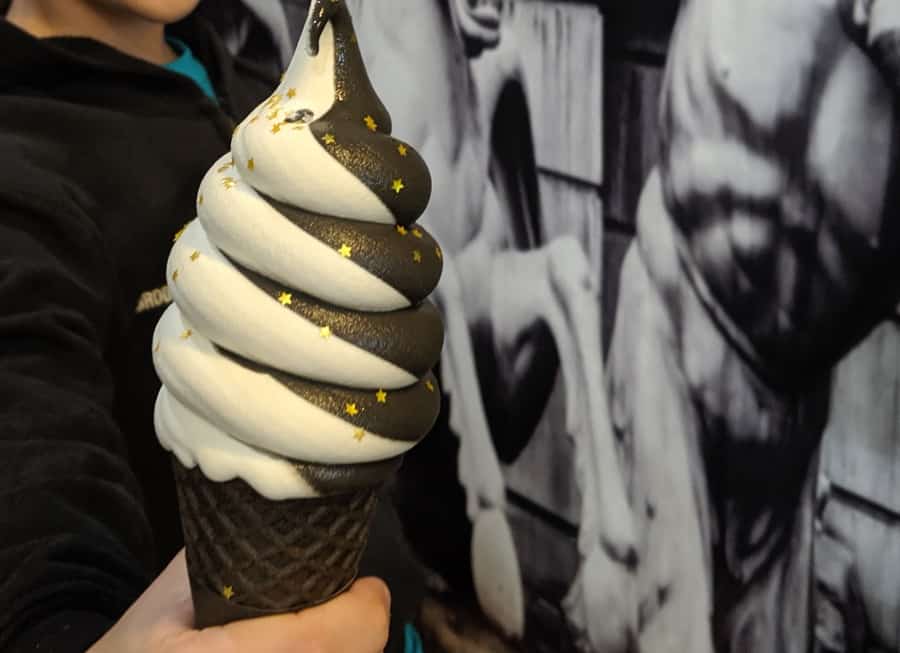 The activated charcoal is pineapple flavored and surprisingly tasty… and the stars make it look cool but they don't taste like anything. (And the Earl Grey and Coco Puffs were also good!)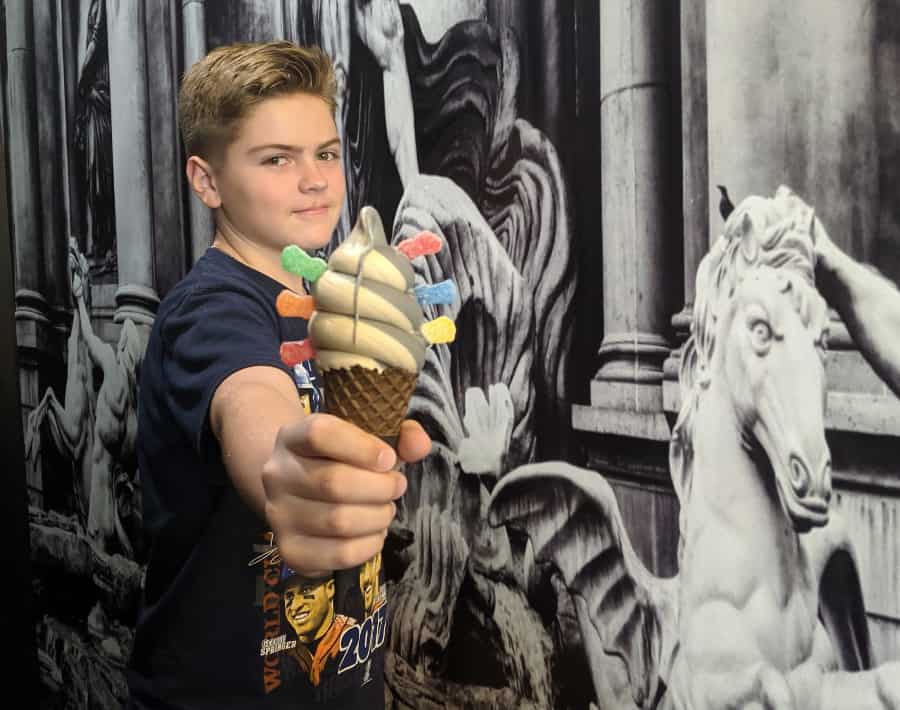 At Bae, the small shop is small and sleek. There are neon signs and Insta-worthy backdrops.
You order at the counter and you can pick your ice cream, cone and toppings. Cones are around $5 with a basic topping... but if you had the real gold leaf, you have to add another $5... so we went with stars instead!
Because of the price, we shared the two cones... and they were good!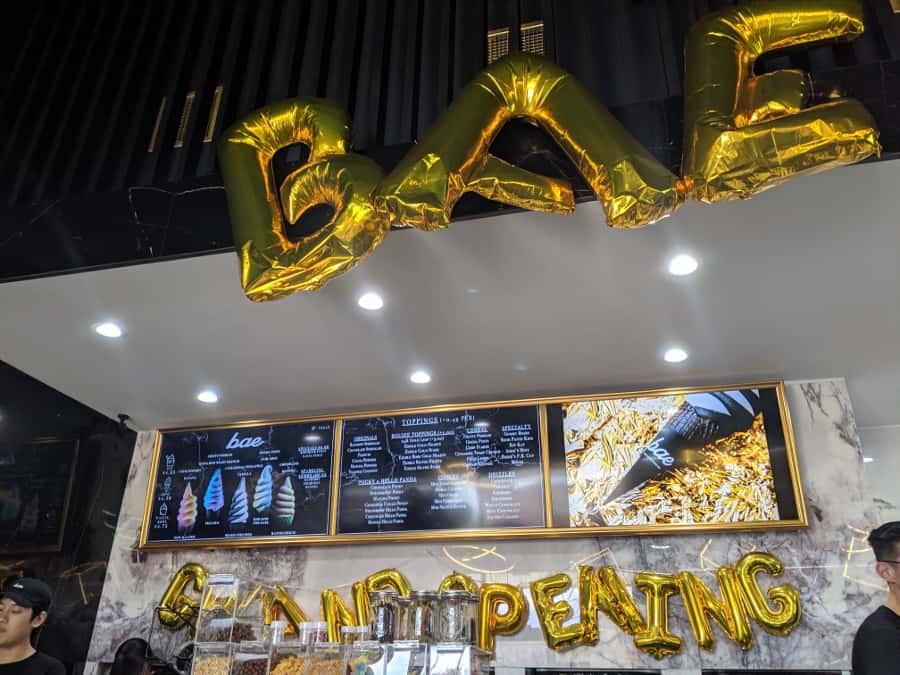 I did do a quick search to see if it was safe to eat activated charcoal... because I know it can interfere with medications and nutrition. It looks like there is not enough in food to do much... but you decide for yourself!
If you head to Bae for your wild ice cream, look HERE for more to do in Chinatown!
Find more Houston area restaurants: