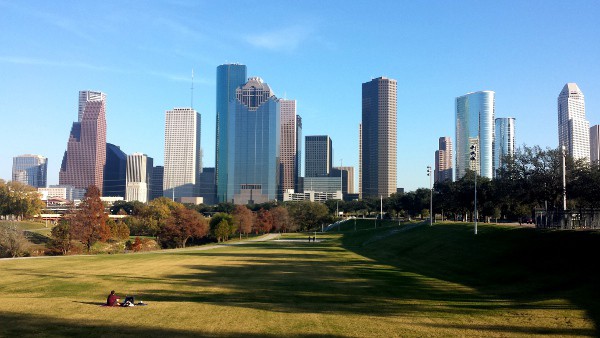 Address:
 Allen Parkway, Houston, Texas 77019
This week's Houston park does not have a playground, but it does have trails, art, bayou, parking and the MOST AMAZING view of the Downtown SKYLINE!
Shandy Grove Plaza is park of Buffalo Bayou Park, between Allen Parkway and Memorial Drive. If you are on Allen Parkway, coming from Downtown, you can turn right into a small parking lot, not far from I45 and Sabine Street. (I'm trying to find a better address... but not luck yet!)
Here you will find parking, the Shady Grove Plaza, in honor of all victims of crime, and a picture perfect view of the skyline.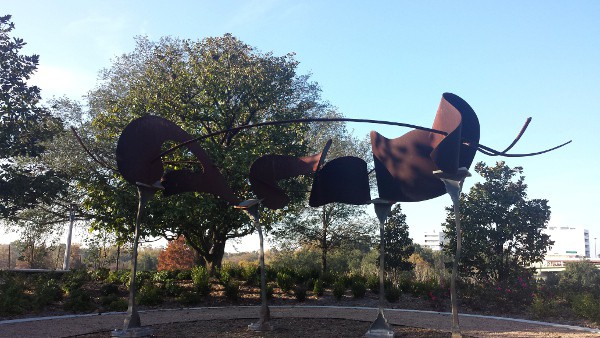 In late afternoon on a weekday, we had no trouble finding parking and wondering through the trails. The Shady Grove area is an oval spot of land, with a few dirt paths around public artwork. Along the trails are benches, bushes, trees... and a little traffic noise from Allen Parkway.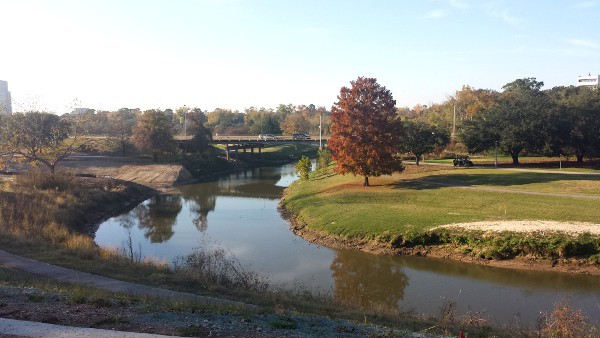 From this plaza, you can see the bayou and the running/biking trails. It would be a good starting point for your own bike ride.
Buffalo Bayou Park is huge and this is just one small spot. It also includes the Waugh Bridge Bat Colony, Spotts Park, Eleanor Tinsley Park, and much more. See the map HERE.
From the parking lot next to Shady Grove Plaza, we saw a News Station getting ready for the evening news. The skyline in the background is just that perfect. So perfect that I highly recommend it for anyone looking for a great view or a spot for family photos!