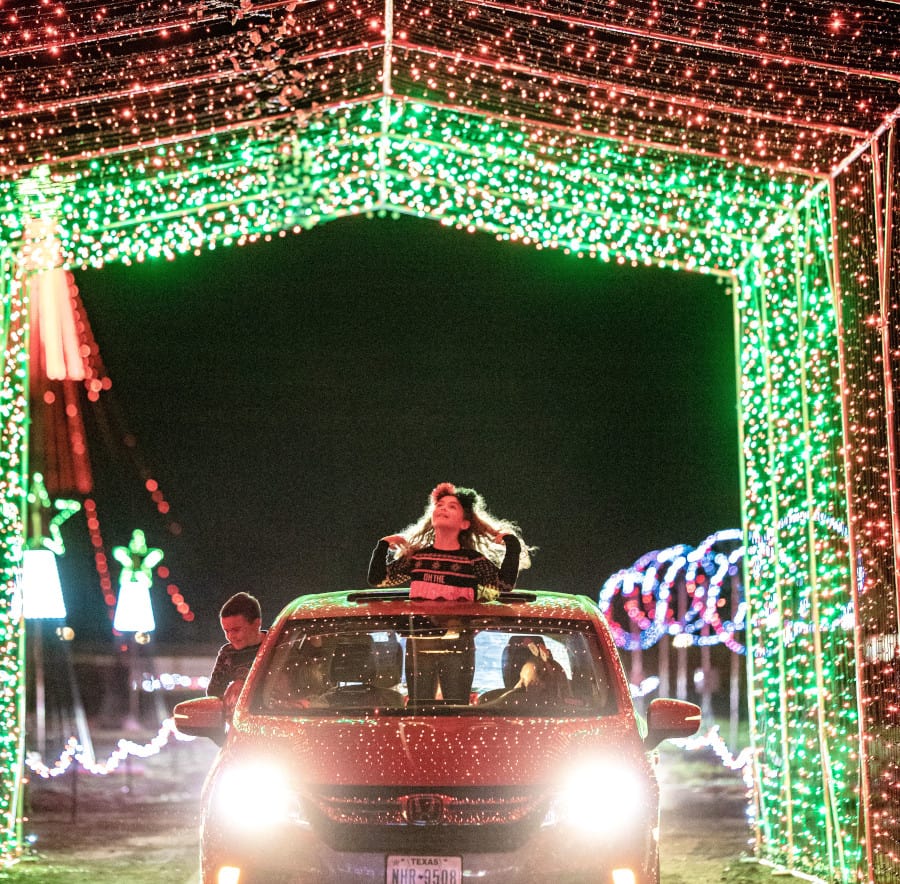 Rudolph's Lightshow is a drive-thru light show, with a million holiday lights set to music. It is new this year in Hockley... and I have a Rudolph's Lightshow Coupon Code!
The light show is up 290, just past the little Bucc-ees. See the video HERE!
The lightshow is open now through the holidays. Use the Rudolph's Lightshow Coupon Code, BKSC, to save 10%.
So how is the show? It's fun! In past years, Magical Winter Lights has been my favorite light show around Houston... but with the pandemic, they were unable to open. Rudolph's Lightshow is not quite as fancy as the huge lantern festival... but it is perfect for 2020. There are lots of lights, lots of music... and no people! Everyone stays in their car and away from crowds.
Get your tickets to Rudolph's Lightshow, HERE!