So, here's the thing… the rain makes your boots a little wet at Rodeo Houston… but it also helps keep the crowds away. So if you are not determined to visit the carnival rides, you can find A LOT of indoor things to do!
And, if you go on Wednesday (even a rainy Wednesday), kids get in free!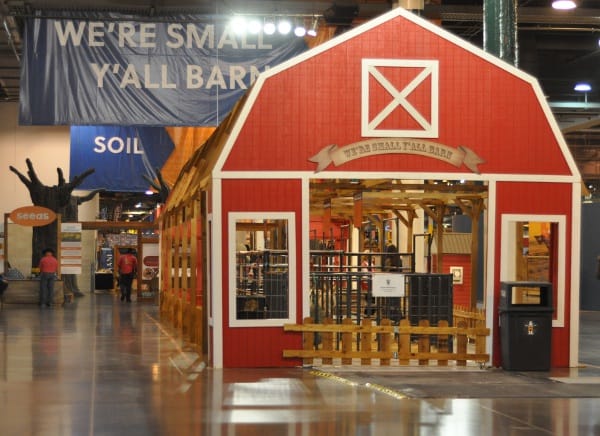 Dining:
 Many of the restaurants are under tents or inside the NRG Center (by the Livestock Show).
Rodeo & Concert:  The rodeo and the concert are inside the covered NRG Stadium. First is the rodeo… followed by the concert. If you get a ticket for the show, you do not need to buy a separate general admission ticket.
AGventure:  Inside the NRG Center, you can do A LOT of things. See honeybees, stop by the petting zoo, see chicks hatching, pet rabbits, see the baby animals, collect animal trading cards, plant a sunflower… and more!!
Petting Zoo - There are two petting zoos. One is inside AGventure and one is outside, covered by tent.
Livestock Show: Walk through the back of NRG Center or sit and watch the competitions!
Horse Show: On the opposite side of NRG Park, away from the Kids Carnival, is the Horse Arena. This is sort of a secret spot at the rodeo because most people are on the other side of the park. The NRG Arena has shopping, stalls of horses to walk through and a competition to watch.
Stars Over Texas Stage:  This stage has kid friendly shows all day long. It's covered by a giant tent. If the rain is terrible, you might want to stay inside… but if it's just wet, find a seat at the interactive shows.
Pig Races – Watch the piglets race around a 150 foot track. It's covered by a giant tent.
If the rain lets up a little, head outside to our favorite Fun on the Farm. Kids get to plant seeds, feed chickens, collect wool, milk cows and sell their products at market, "buy" a small treat with their earnings and put some "money" in the bank…. and it's free! It's not fully covered, but if there is just a light drizzle you can hustle between the barns.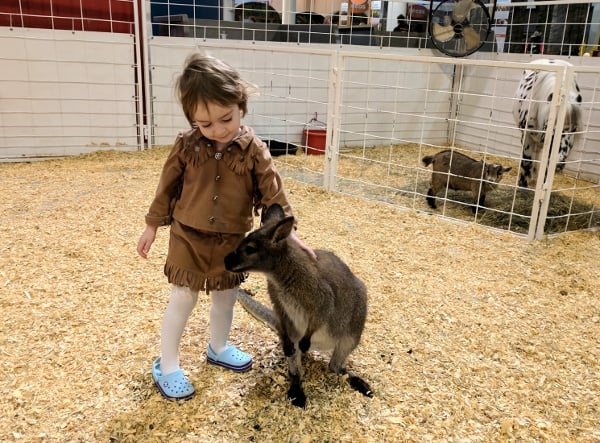 Do you have more tips for doing rodeo in the rain? If so, let us know!
For more tips for visiting the rodeo with kids, go HERE!