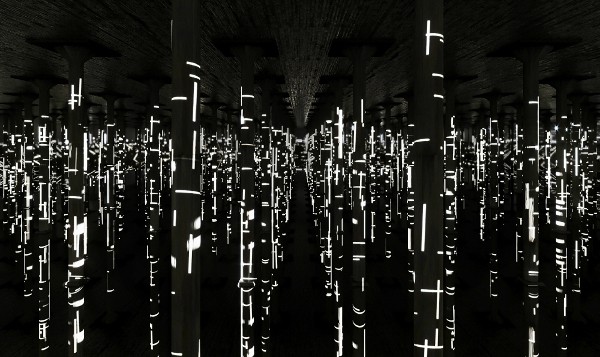 Have you seen the
Cistern
under Buffalo Bayou Park?
It's been open for tours (for people 9 and older)... but in December it will become even more interesting with Rain: Magdalena Fernández.
2iPM009 is an abstract video-projection piece, 1 minute and 56 seconds in length, that evokes a rain-soaked night.
On view from December 10, 2016 to June 4, 2017 at the Buffalo Bayou Park Cistern located at 105 Sabine Street, Houston, Texas 77007. Open Wednesdays through Fridays from 3:30 to 7 PM; Saturdays and Sundays from 10 AM to 7 PM.
Admission is $10 per person; $8 for Seniors (65+ with ID), Youth (9-17) and Students (18+ with ID). Admission is free on Thursdays. (No kids under 9 years old are allowed in.)
Timed tickets for Rain: Magdalena Fernández at the Houston Cistern can be purchased at buffalobayou.org.
This exhibition is organized by the Museum of Fine Arts, Houston and co-presented by Buffalo Bayou Partnership.