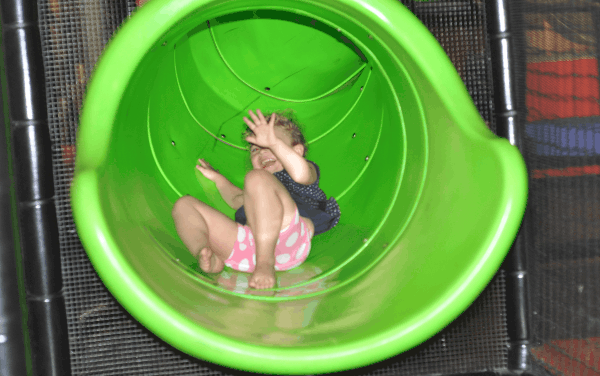 Address:
6006 North Fwy, Houston, TX 77076
Cost:
Free
Once again this week, the "park" of the week is a little different. Since it's hot in Houston and we haven't gotten our days started early enough, we are reviewing a very unique (and free) indoor playground.
Not only does Gallery Furniture's I45 location have a giant indoor playground, but it also has exotic birds, monkeys and free lunch, cookies and ice cream.
And guess what? You don't even have to pretend like you are shopping. Gallery Furniture is happy to have you bring the kids, play, eat and go home!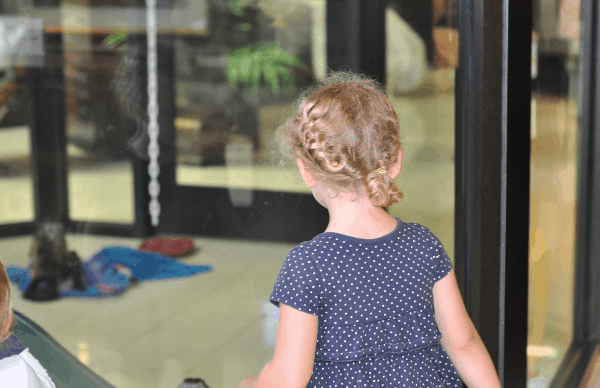 The kids and I went to do just this. In fact, we walked in, and immediately ran in to Mattress Mack who told the kids that he was the head monkey at Gallery Furniture and we should go see the other monkeys! (Apparently he's seen the moms-and-kids-just-coming-to-play-and-eat types before!)
So, that is what we did. We went to watch the monkeys jumping and swinging in the middle of the store. We all giggled as they dribbled basketballs and put on a show for their audience. And did you know they wear diapers? (This may have been my 5 year old's favorite part.)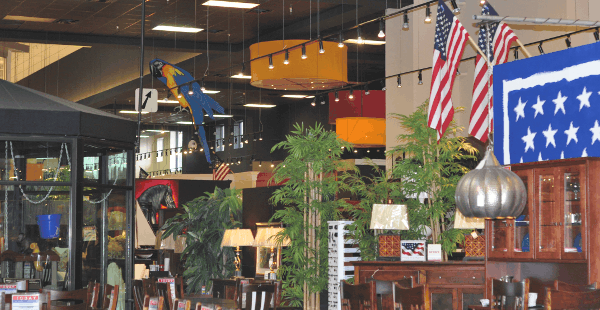 From here we could spot the huge slides in a corner of the store. In the play area there are beds (I guess for jumping?), a wall sized chalk board, mini rock wall, personal trampolines, 2 twisty slides and an extra wide slide meant for 3 kids to race to the bottom.
Right in the play area is a small restroom for the kids and it was clean and well maintained. The playground area was just a little damp, but not much different than most fast food playplaces.
The playground is closed off from the rest of the store, so I was able to sit and relax while the kids went crazy.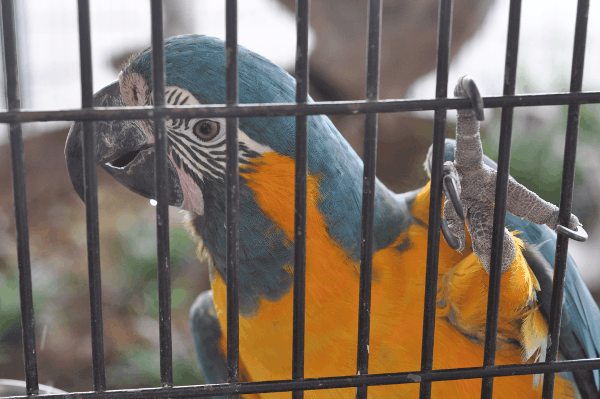 I eventually had to bribe my baby with ice cream to get him to leave the play area. We still had the birds and cafe to see, and he was determined to race down the slide for the 5,000th time.
We finally did go see the exotic birds and made our way to the cafe. Here we were able to grab drinks, all the food we wanted from the buffet line and ice cream.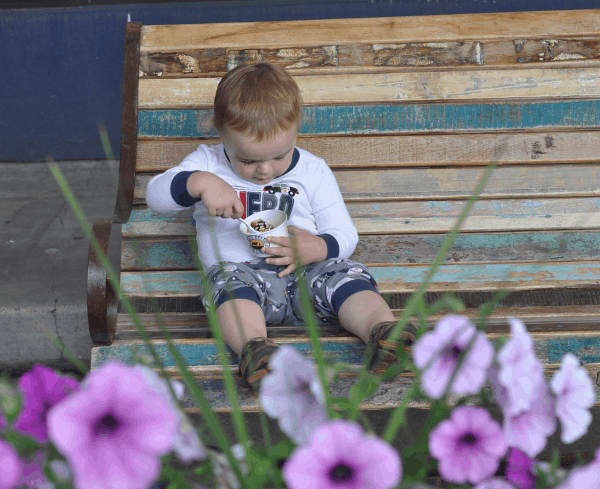 It was really great (free) fun. Not once did we get pitched on buying furniture.... and I didn't feel at all bad about using their store for our fun. Next time I need furniture, guess of the first place I'm going to visit? (Pretty smart, huh? Everyone wins!)