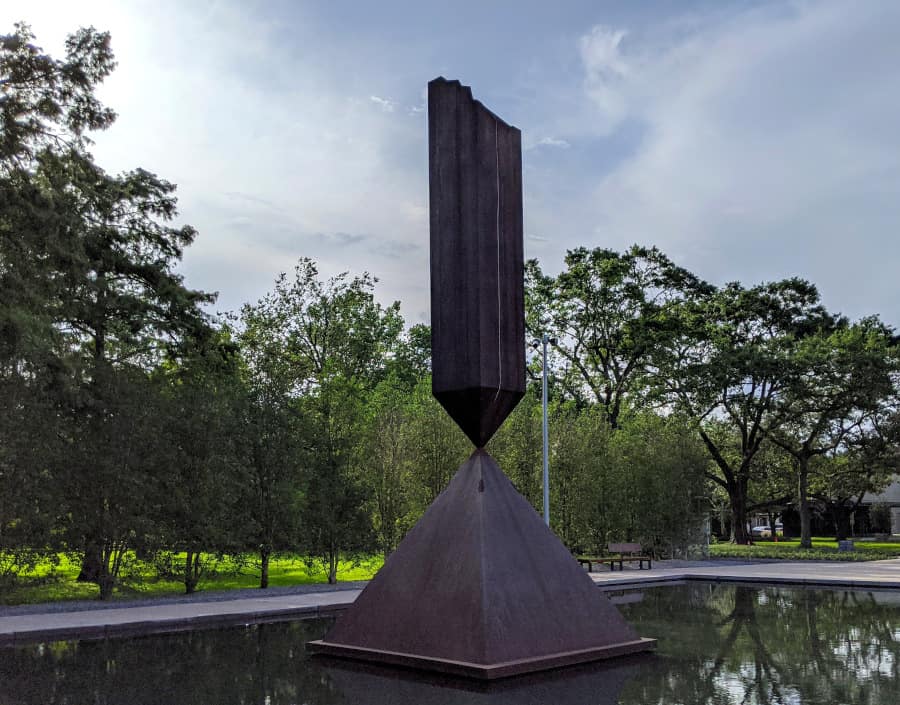 Address: 3900 Yupon St, Houston, TX 77006
After a long closure to renovate the Rothko Chapel, the grounds have reopened! This area by the Menil Collection and the University of St. Thomas has been very popular while everyone has been home.
Since March, families have been picnicking, playing ball, riding bikes and having fun in Menil Park, in the green space by the Drawing Institute and on the University of St. Thomas campus. Now that the Rothko Chapel grounds are open, there is even more space to enjoy.
The Rothko Chapel is currently closed, but you can access the open landscape, benches and Barnett Newman's Broken Obelisk (in the picture above).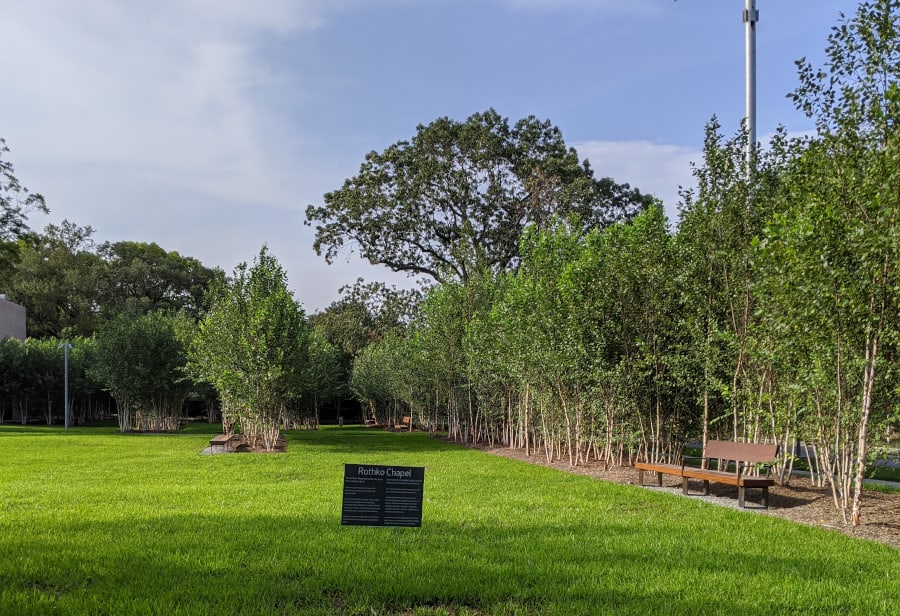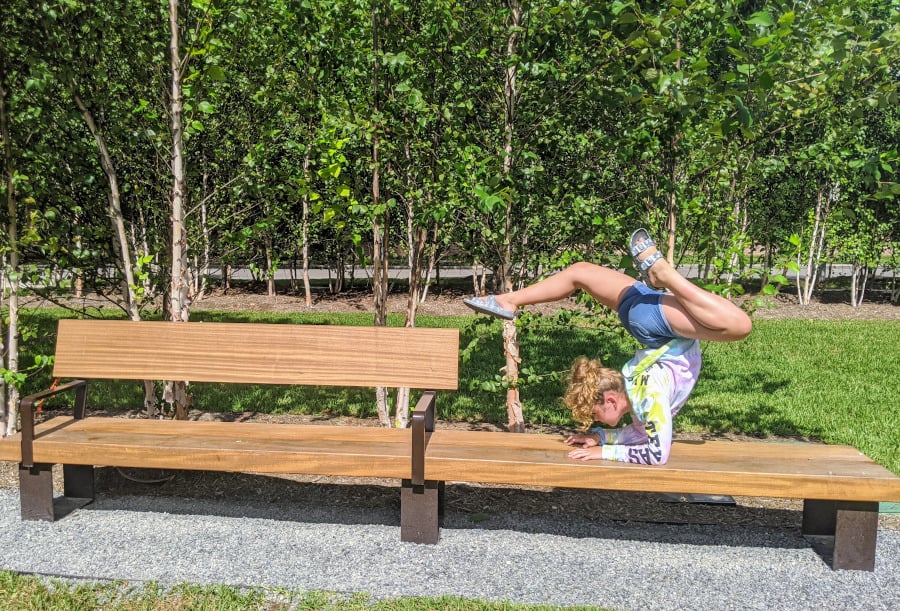 Find more Houston area art: