One Square Mile: Texas is a "documentary television series that portrays Texas culture from the perspective of distinct square miles across the Lone Star state. As a whole, the series is a microcosm of Texas life and a collective portrait of the state." And one of those square miles is Montrose in Houston!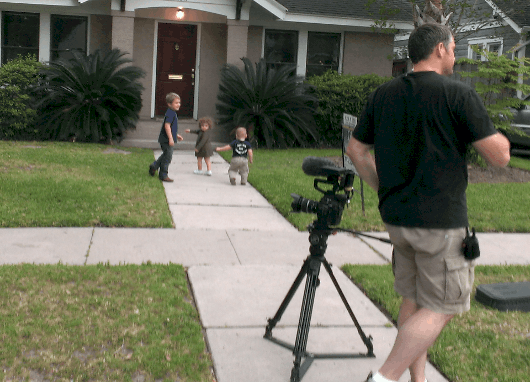 I am so honored to be a part of a series that incorporates 2 of my very favorite things: my family and my neighborhood.
 I'm a little nervous to see how it all turned out, but also excited to see the result of all the hard work done by Brazos Films.
What makes this series even more amazing is that a couple, with 2 young kids, put together the whole series. Along with Ski and some friends, they traveled to Austin, Houston, Dallas, Silverton, Nacogdoches, San Antonio, El Paso, Midland and Port Isabel and then put together the 9 episode series.
The series is slated to air Thursday evenings beginning January 16, 2014 on all 12 Texas PBS stations!
1/16/14 101 ONE SQUARE MILE: EL PASO | EL SEGUNDO BARRIO
1/23/14 102 ONE SQUARE MILE: NACOGDOCHES
1/30/14 103 ONE SQUARE MILE: SAN ANTONIO | SOUTHTOWN
2/06/14 104 ONE SQUARE MILE: SILVERTON
2/13/14 105 ONE SQUARE MILE: AUSTIN | DOWNTOWN
2/20/14 106 ONE SQUARE MILE: PORT ISABEL
2/27/14 107 ONE SQUARE MILE: MIDLAND | HOLIDAY HILL VILLAGE
3/06/14 108 ONE SQUARE MILE: HOUSTON | MONTROSE
3/13/14 109 ONE SQUARE MILE: DALLAS | DOWNTOWN / UPTOWN