Right along Cypress Creek, between the the railroad tracks and a golf course, is a big piece of empty land.
Since I've been watching it, it's been a flower nursery, and abandoned flower nursery and then not much of all. The empty land is needed for flood control... so never expected much to pop up... but am pleased to see it is now Champion Forest Park!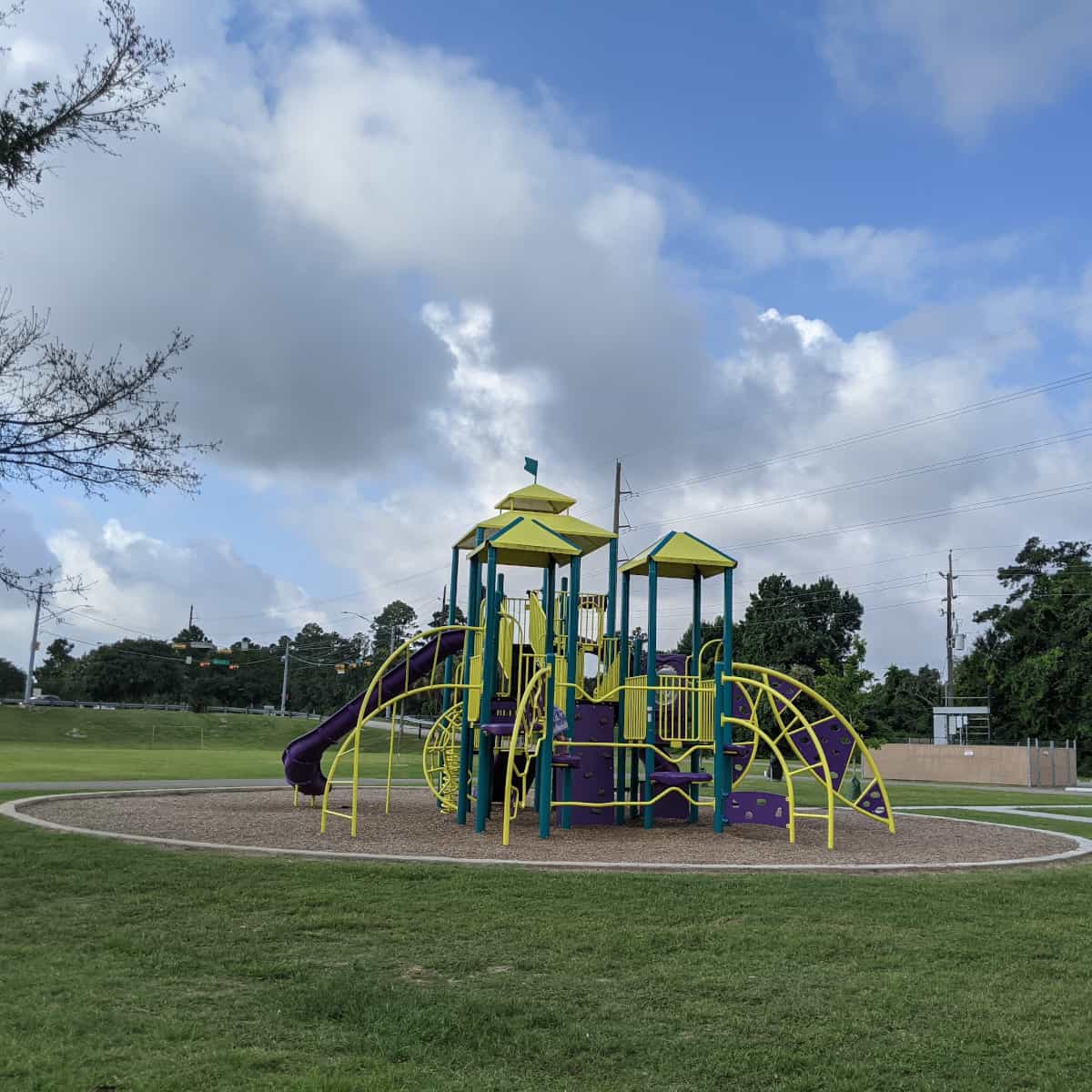 The park has a playground, restroom, parking lot, picnic tables and grills, small walking trail and two sets of soccer goals.
The playground is new, bright and fun for the kids. (It is in full sun, consider this in the summer!) Also there is a paved loop around the playground that is great for a new bike rider.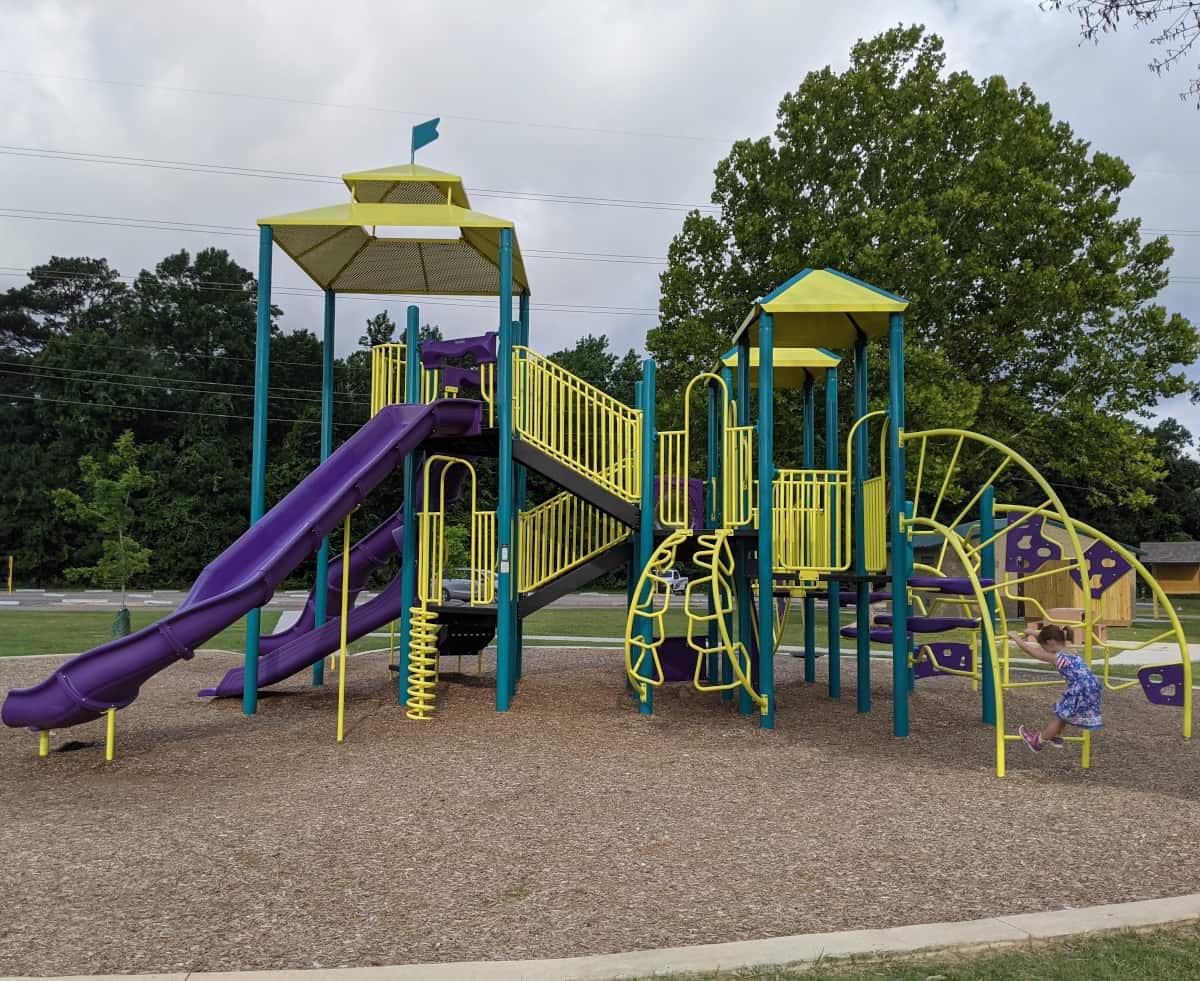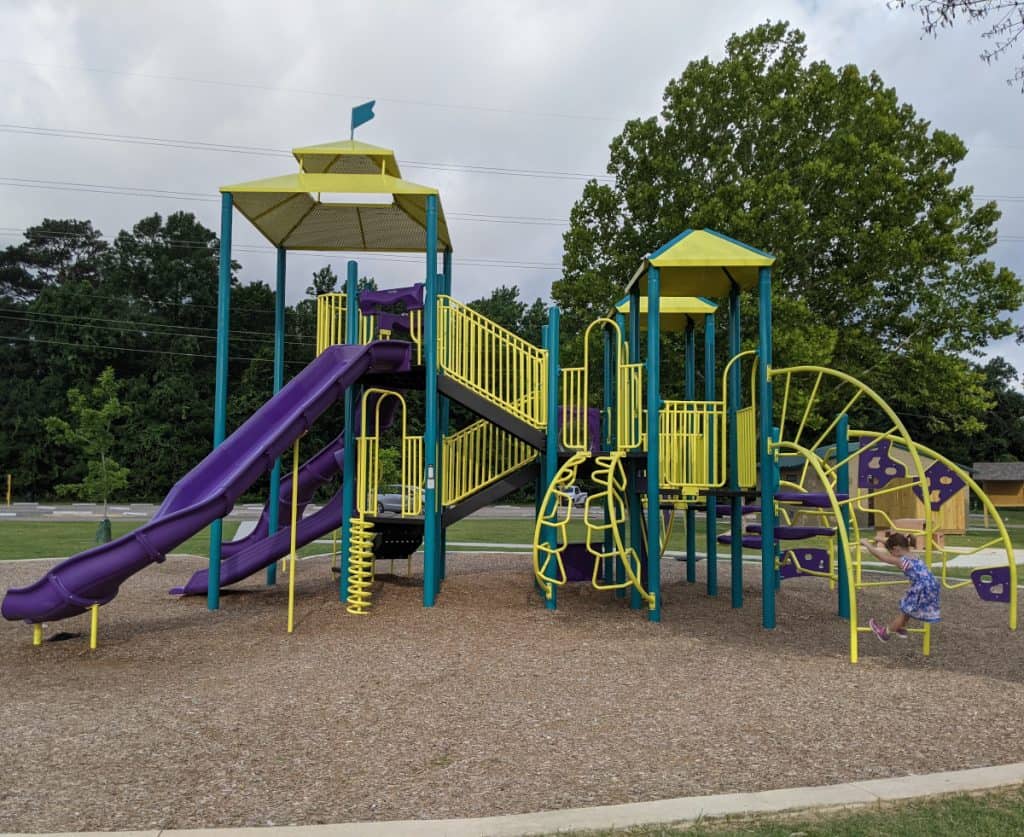 There is a lot of space around the playground for playing sports (but the ground is bumpy... so a sports field would be great to add!).
The water is at the edge of the park, a good distance away from the playground. The little kids should be supervised and the big kids might just want to explore. My boys went straight to the opening to the water and I saw some other families with big kids do the same.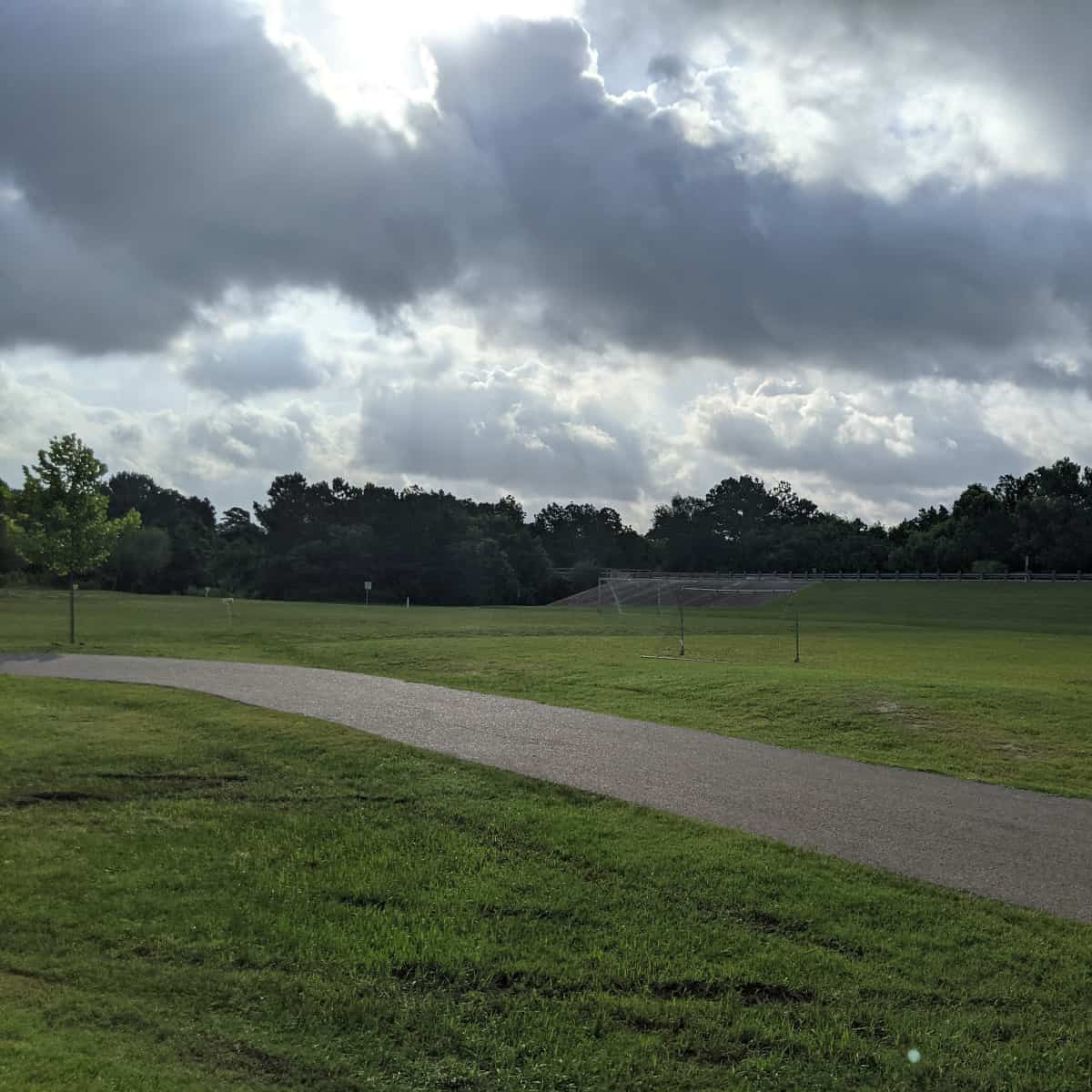 The park is small but has something for everyone... picnicers, ball players, playground players, explorers... and there is a well maintained restroom and abundant parking. The park gate closes at dusk and stays closed on a few holidays.
If you are lucky (according to my kids), the freight train will go by and you will have a front row seat.
Just down the street from Champion Forest Park is the Cy Champ Park with a nicely shaded trail and playground.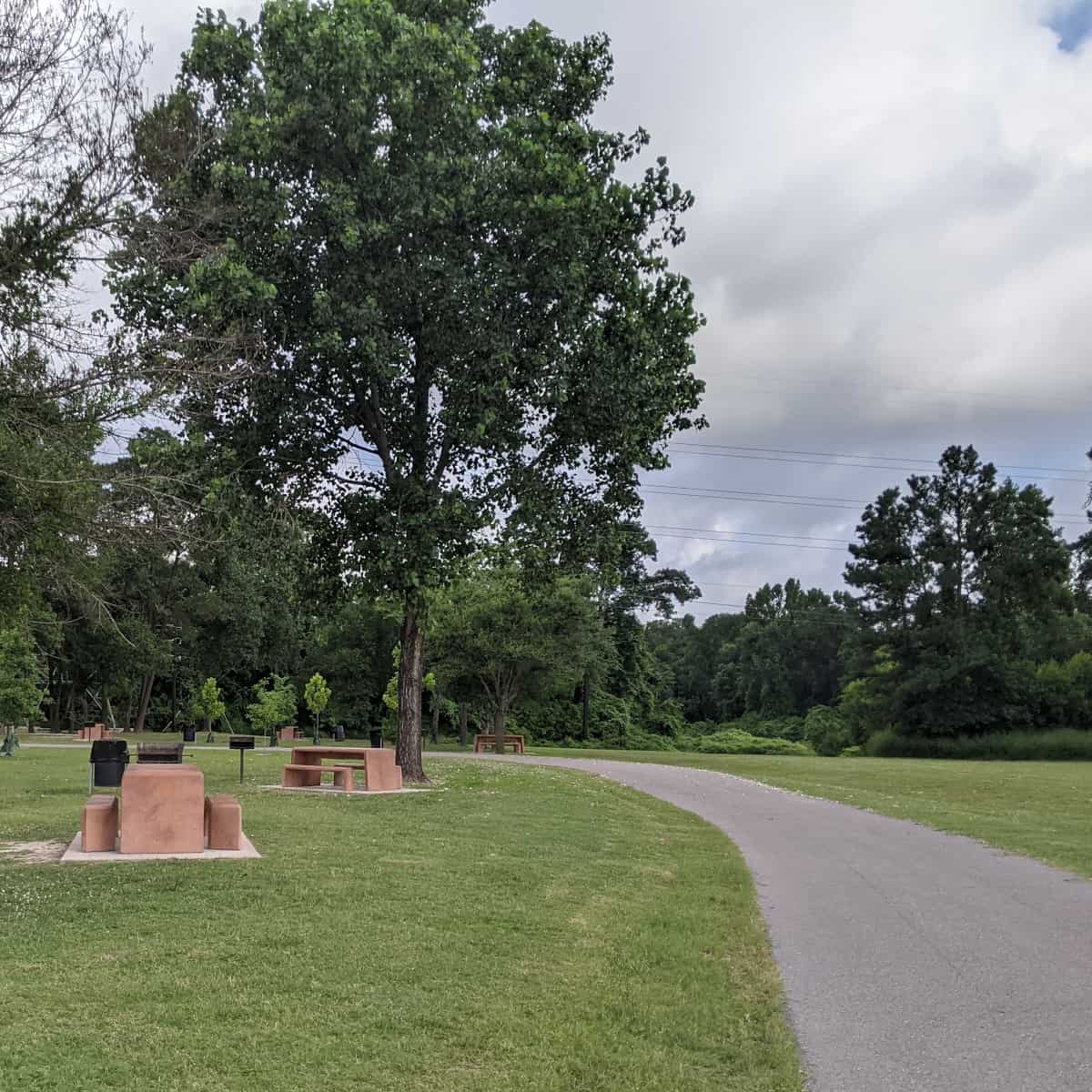 Click the address for the map: Cutten Drive and Cypresswood Drive, Spring, TX 77379
Or click HERE for more Houston area parks.