Mont Belvieu City Park is a big park with awesome places to play. It has traditional play structures, big spiderweb climbing structures, tall slides, zip line, pond, sports fields, restrooms... and a cool pirate ship splashpad!
Just look at the pictures from Fun2Go Misters!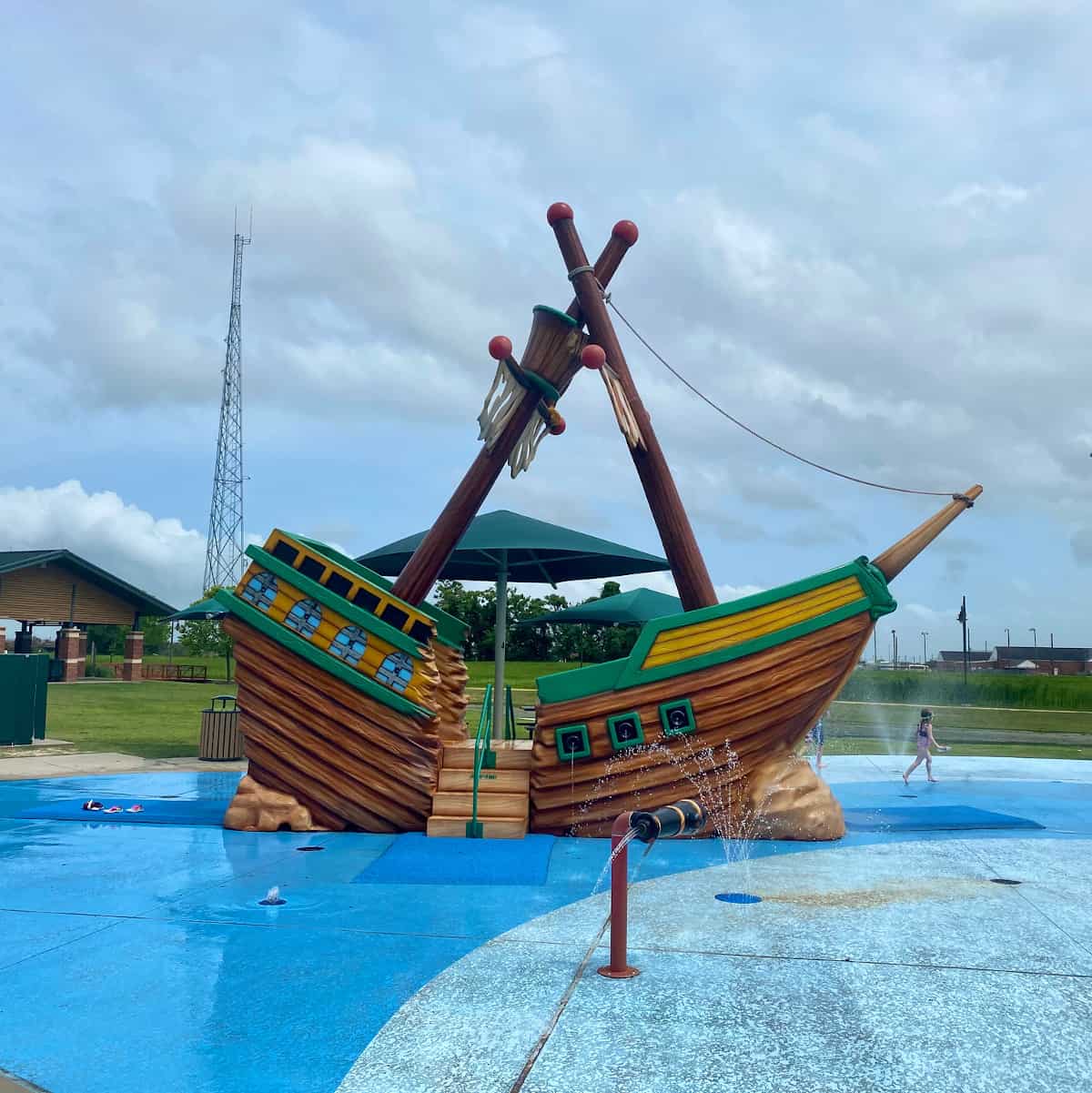 Mont Belvieu City Park has a lot to do. You can run between the different play structures and keep kids of all ages occupied.
There are traditional slides and also a zip line and rope playground (like at Discovery Green).
With the Houston heat, the pirate ship splashpad might be the best spot to cool off between visiting the playgrounds.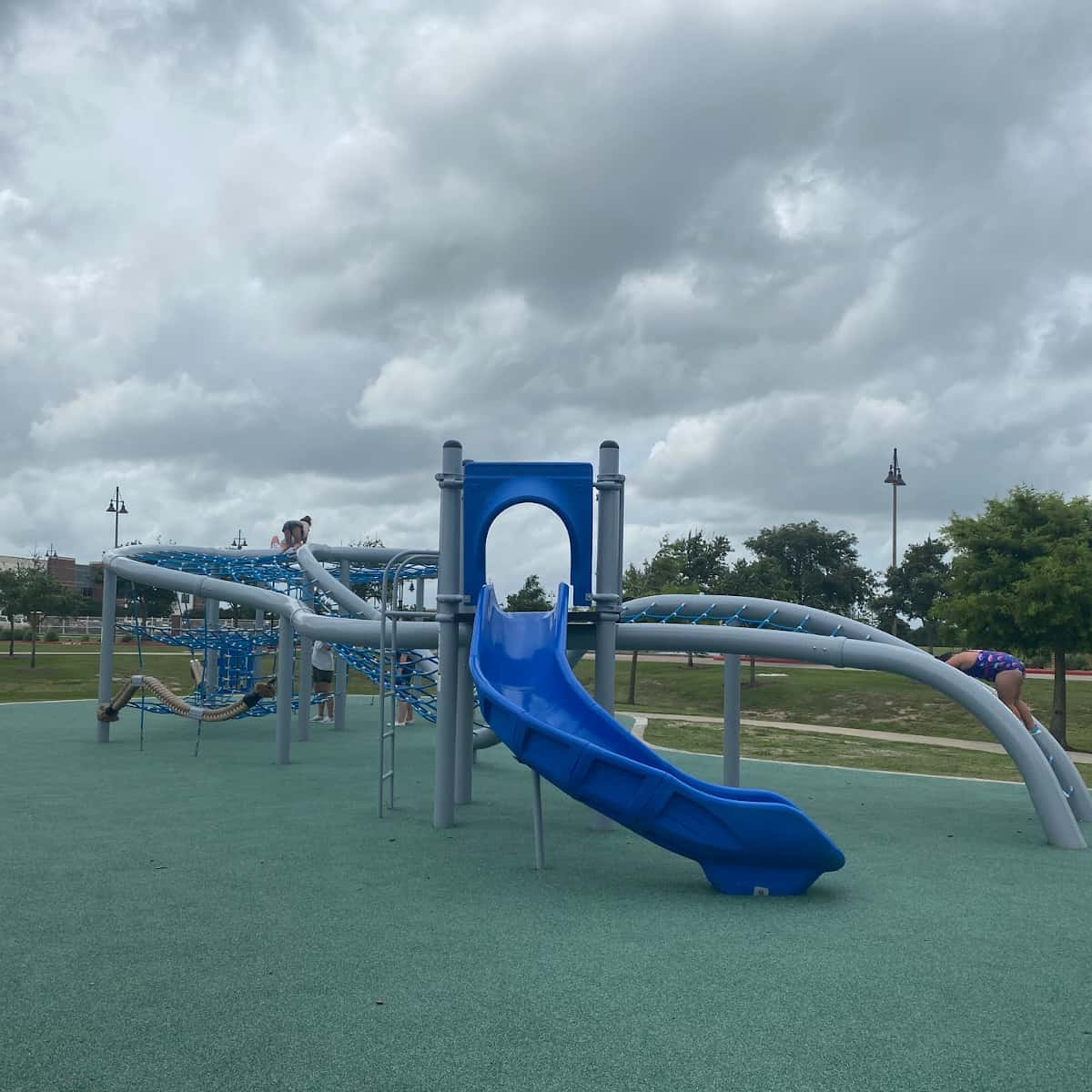 The park also has a trail and fishing pond. You can spot lots of ducks and turtles here.
Mont Belvieu City Park also has A.B. Davis Plaza at Gusher Field. Go learn about Barbers Hill baseball and oilfield.
Free parking is available, but I hear it gets tight on sport game days.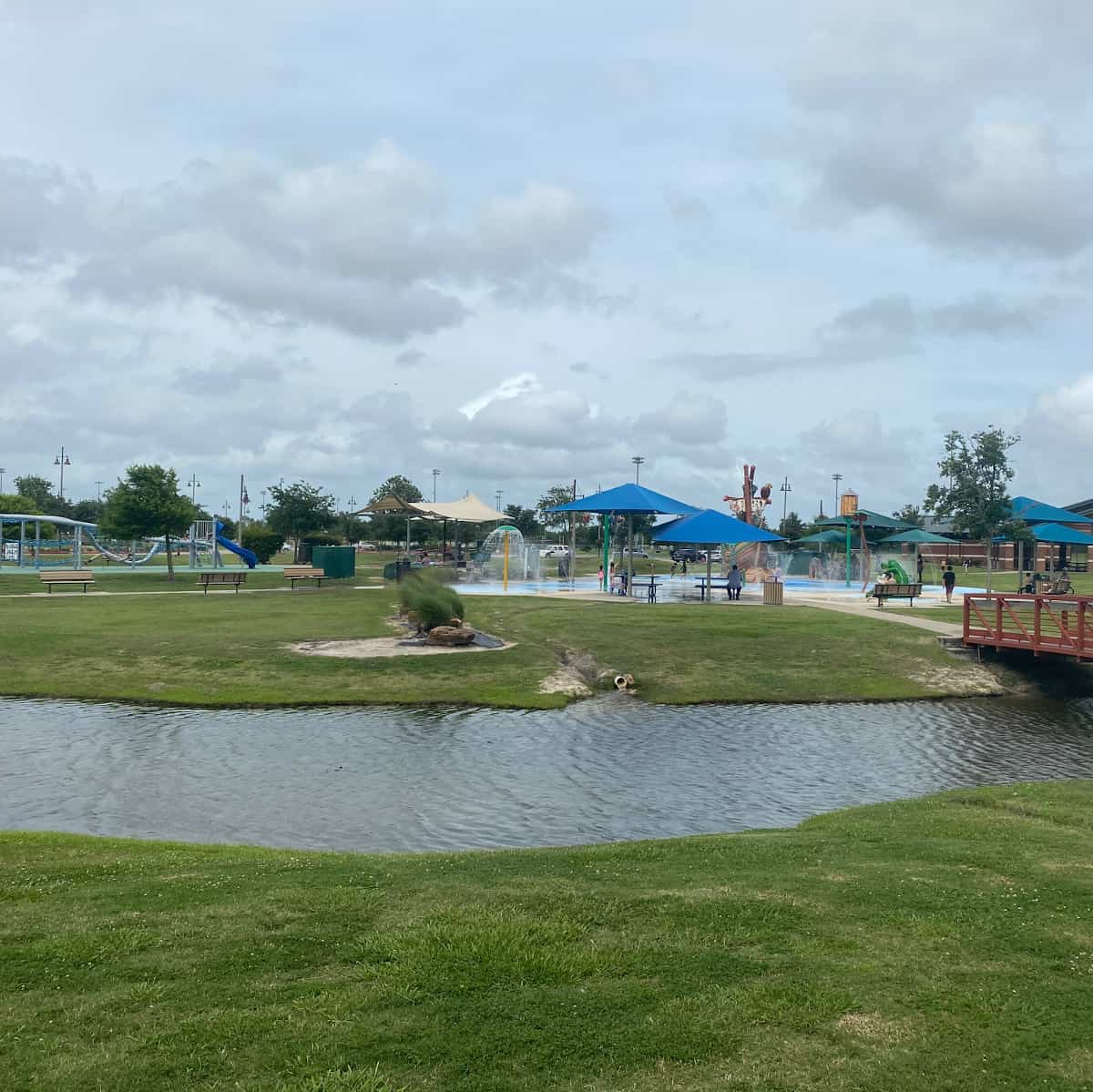 Click the address for the map: 10900 Eagle Dr, Mont Belvieu, TX 77523
Or click HERE for more Houston area parks.