Model Trains at Second Baptist… Now through January 1, 2017!
The trains are at Second!  The Atrium at the Second Baptist Woodway Campus is full of model trains.  And friends, it's not just one or two trains.
There are mountains, tunnels, bridges and buildings and tons of trains.  Plus there are steps for kids to get a good view… and two bubbles so kids can crawl to the middle and see the trains from the inside of the layout.  (See more pictures below!)
AND it's FREE during operating hours!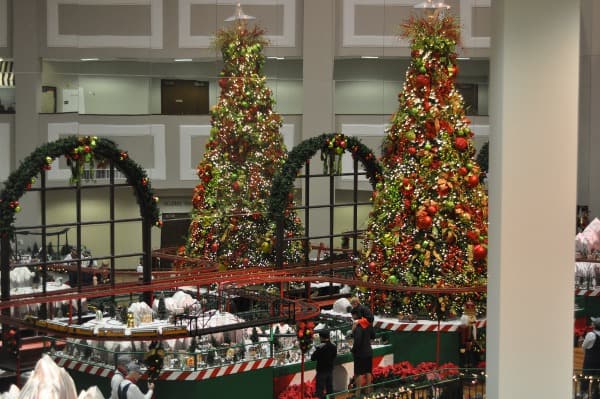 The display is open through January 1 and there is a storytime each Tuesday for little kids.
The Train Schedule:
Monday – Saturday: 10AM – 2PM
Wednesday: 10AM – 2PM & 5-7PM
Additional Hours:
Open 30 minutes before & after:
• Saturday and Sunday worship services
• Christmas Under the Big Top performances
• Christmas Eve services
Also, toddlers and preschoolers can listen to Stories at the Trains:  Tuesday Dec 6, 13 & 20 – 10-11AM
Families with children who are nursery and preschool-age are invited to come tour the trains, and enjoy a Christmas-themed story, cookies and more!
Get all the details HERE.