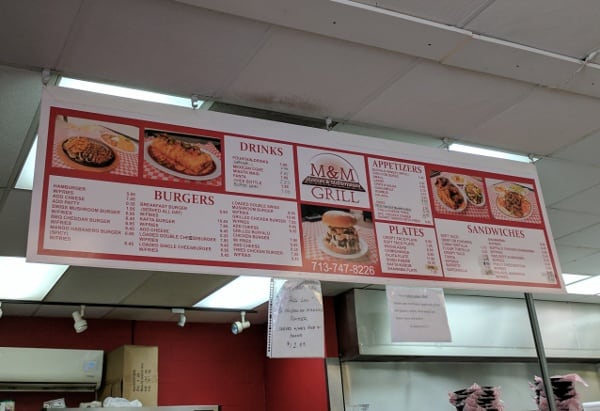 Address:
6921 Almeda Rd, Houston, TX 77021
So, it's a no-frills grill that makes Arabian-influenced American & Mexican fare with Halal meat? I had no idea what to expect from M & M Grill... but a reader recommended it as a hole-in-the-wall with great burgers. And since I love hole-in-the-wall restaurants and recommendations... we went to M & M Grille this week!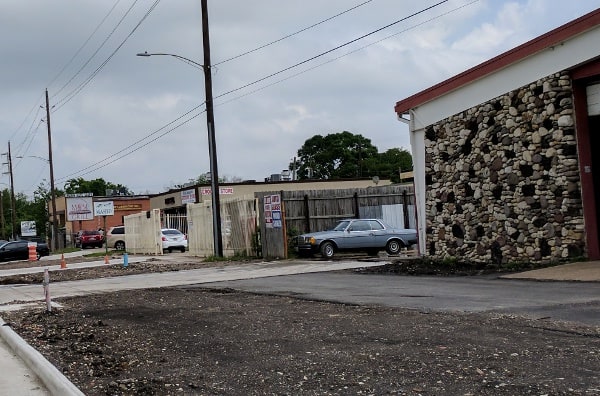 Located on Almeda, this tiny restaurant is located near the
Bayou Parkland
, is across from a medical center and by a strip of shops with an autoshop and convenience store.
The lot is small and the restaurant is small... but it is very very busy. We parked on a side street and walked over (and when construction is done on Almeda, I don't know if you can park on Almeda or also have to look for a side street).
As we walked up, the staff was setting up extra tables in the parking lot and there were tons of people in scrubs, in business casual and just casual. We ordered at the counter and then tried to politely watch tables for people to leave.
Just as our number was called, we snagged a table inside!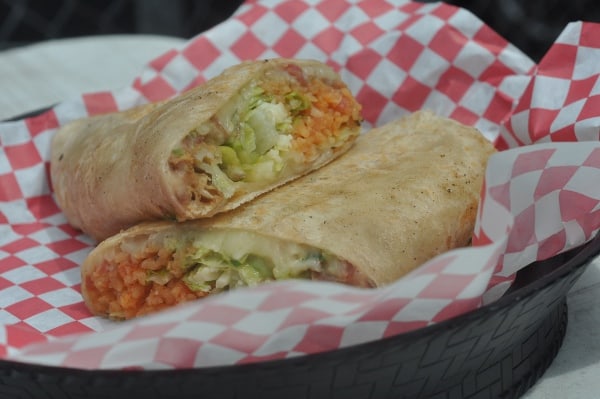 I had intended to try the burgers, but the menu had way too many other items. So, instead we had ordered the falafel sandwich, the veggie burrito and the Buffalo chicken sandwich.
The food was great and I don't think we spoke the entire time we ate. Also, I have to tell you about the fries...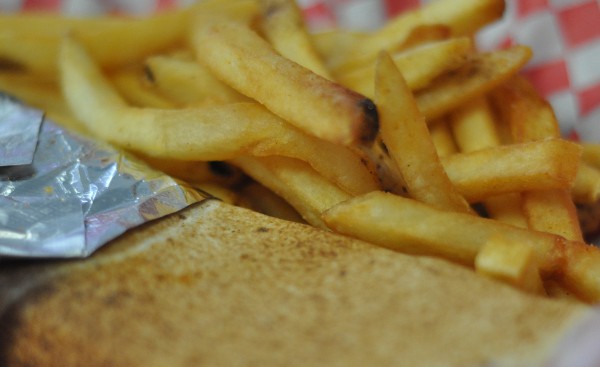 My mom was there and the two of us are on a mission to find the best fries in Houston. We've been trying them everywhere you go, but have had no rating system... so really we've just been eating fries. For M&M Grill we decided we needed to rate them on a scale from 1-5 and compare to potato fries (and not mix them with sweet potato fries and maybe not curly fries).
At this point the table next to use started to laugh.
Not discouraged, we continued on... since they were crispy with a good bite of potato and a light seasoning, we gave them a 4 out of 5. So, there you have it... at least until we get better at judging and are forced to revisit and re-try the fries.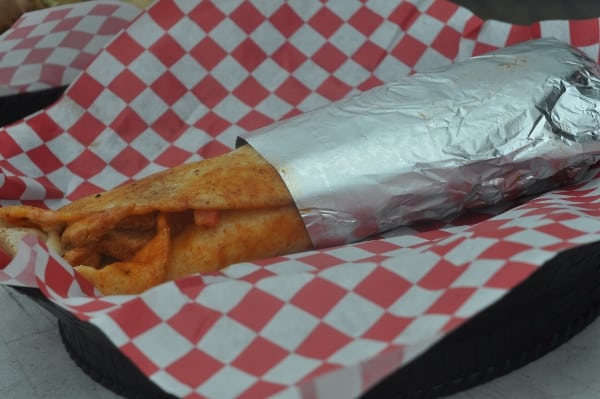 M & M did have a couple high chairs and also a restroom (but it's probably tiny... we did not visit). There is a parking lot but it's also tiny.
Remember, this is a hole-in-the-wall that is very very popular... so we expected this!
Find more Houston restaurants: