Just look at all the murals at the MECA TBH Theatre in East End! There are about a half dozen murals along the outside, and each one is even better than the next.
If you are looking for a spot to see several mural in one spot, this is a good place to do it. And you are a short drive from even more art at the Houston Graffiti Building!
I've listed the artists in the captions below... but some signatures are hard to make out. If you know the missing information, please tell me!
Parking is free in the lot.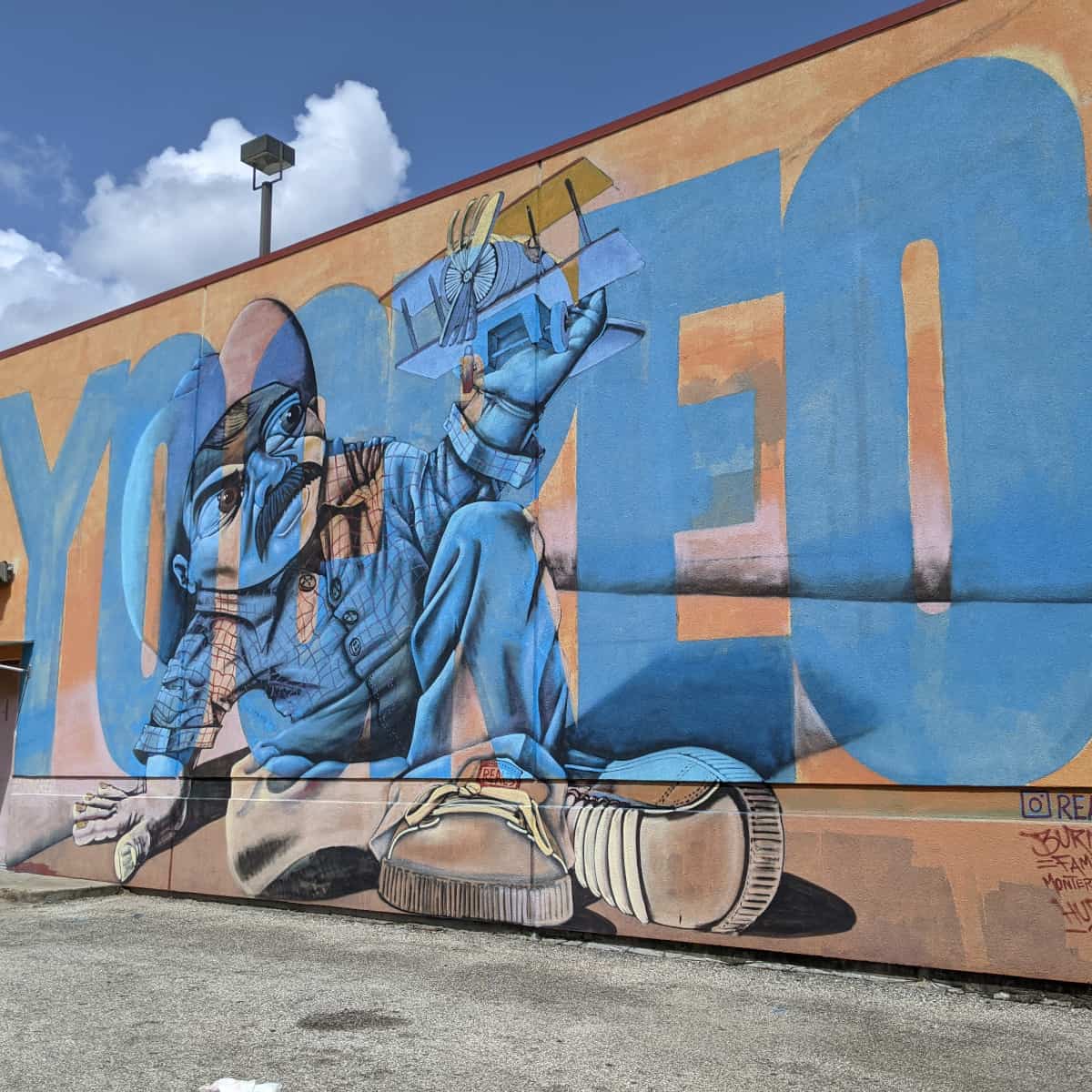 Click address for the map: 333 S Jensen Dr, Houston, TX 77003
Or click HERE for more Houston area murals.