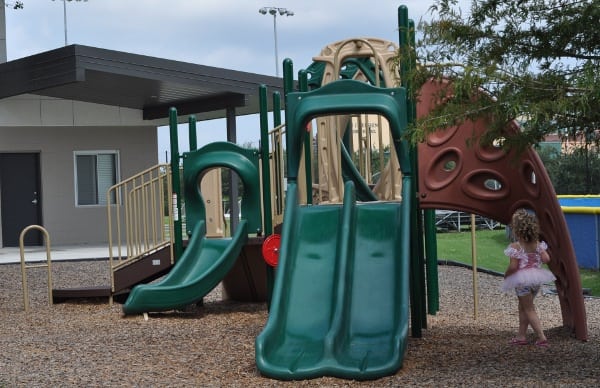 Address:
7200 Braes Blvd, Houston, TX 77025
McGovern Campus Park in Braeswood includes 3 ball fields, bleachers, building and a small playground. On a weekday morning, with no games in progress, we found an empty lot and an empty playground. The big fields were closed off but a few kids were practicing soccer on the smaller one.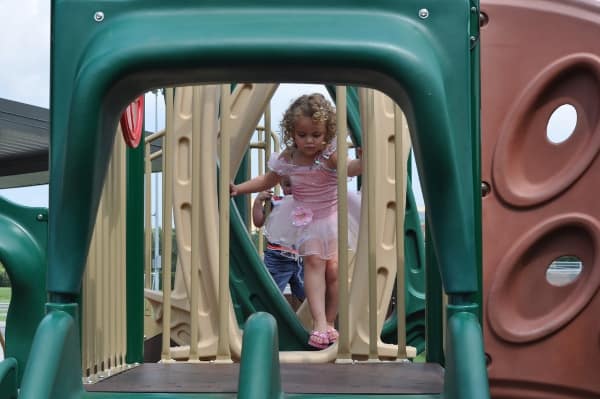 The playground section is pretty small, and is certainly no
Firetruck Park
, but it has an unusual bridge that I had never seen before. It was a series of ovals all at different angels. It was difficult for my two year old climber and exciting for my five year old. Over and over they went through the bridge.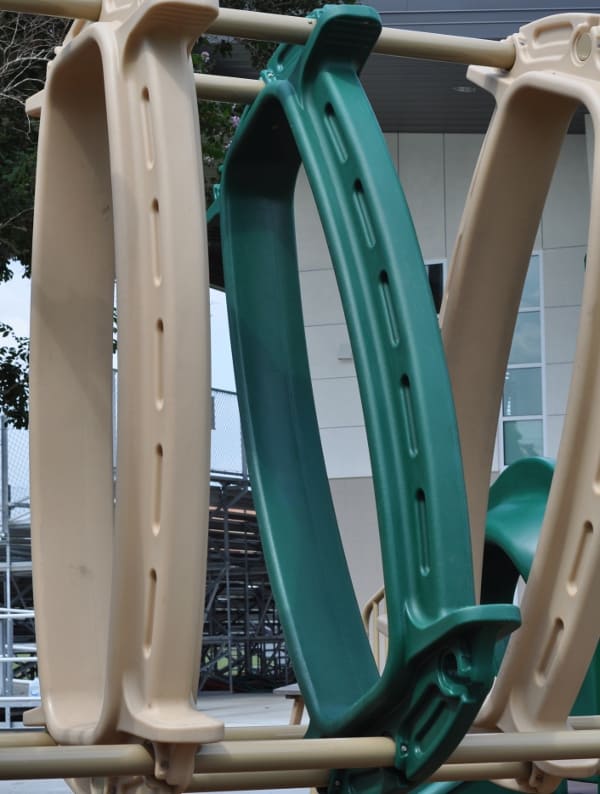 This park is very sunny, so best for a cooler day or just a short time. I'm sure it's most used while brothers and sisters are playing sports and the little ones are 'watching'.
My suggestion is to visit Helen's Park, just around the corner, and when your kids start asking for slides and ladders, swing by McGovery Campus Park!