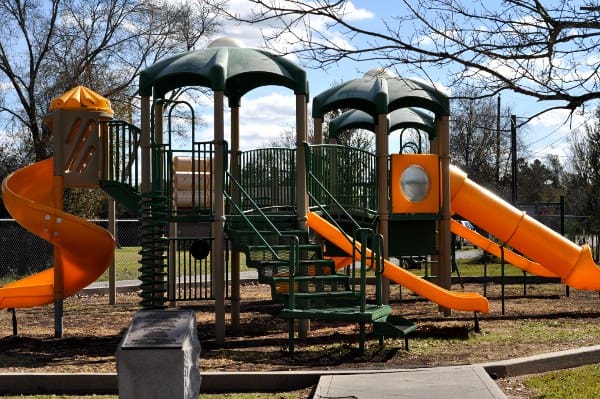 Address:
403 S. Chestnut, Tomball, TX, 77375
We've been visiting the Tomball Train Depot for years... but when I looked at the map, I saw a new playground, just on the other side of the train tracks. On our last trip to Tomball, we decided to investigate.
Martin Luther King Jr. Park is a full fenced park with a playground, basketball court and restroom. And even if you are a professional park explorer (like my kids),  you will be impressed with this wobbly-wave-balance beam. It wiggles and sways as you play!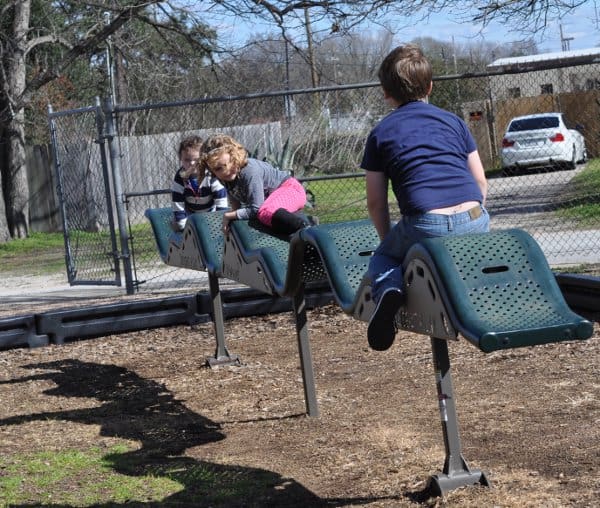 The play structure is also a good one, with slides, ladders, monkey bars and a zip line. Overall, it's a great structure...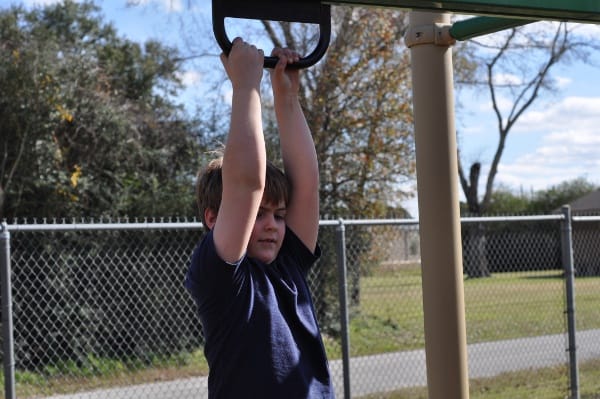 But here's the issue... the park is near houses but there is not much car or foot traffic. We only saw a few basketball players and would have really preferred more park traffic.
I was glad we discovered the wave balance beam... but honestly, I would spend a lot more time across the train tracks at the amazing and popular Train Depot!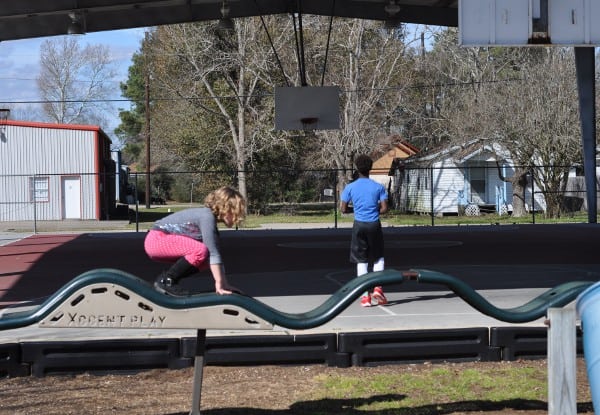 Find more Houston Parks: