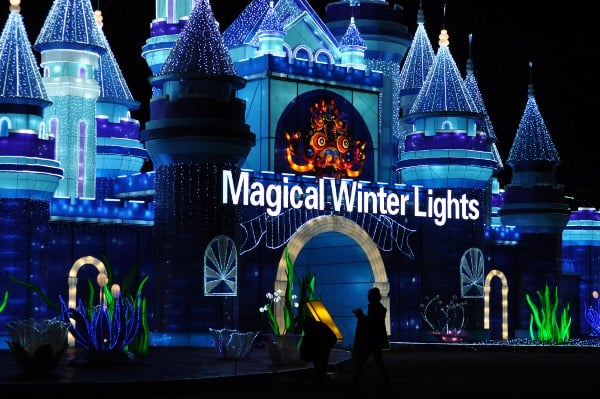 The giant lantern festival is back for the holidays! I am so glad that Magical Winter Lights invited us out again this year and we made the drive south to La Marque.
We walked around Magical Winter Lights, we looked at giant lanterns. Some of our old favorites have been redesigned and mixed in with many new lanterns. We especially liked the giant mermaid, the Houston skyline and the light up checker board dance floor… that changes colors as you walk on it!
This festival is in the parking lot of the stadium (much like the rodeo takes over the NRG parking lot)… and it's very big. Half of it is a lantern festival with world landmarks you will recognize, dinosaurs and much much more. The other half is a stage with live entertainment and a carnival.
We rushed through the lights once… and then did a second lap because there was something new each time we turned. See all the lanterns HERE.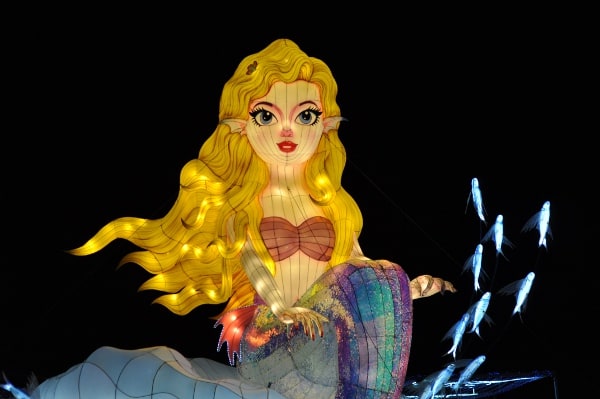 The carnival rides are extra… and the admission is already high, so be prepared. Either get ready to buy a $25 ($20 online) all you can ride wristband or tell the kids you are only doing the lights and entertainment.
General admission is $22+ for adults, $13+ for kids and free for kids under 4. You can get a family four pack for $76. Parking is $5 (cash only onsite). Get all the prices HERE. Magical Winter Lights is open daily through January 6, 2019, including holidays.
Strollers are okay… and there is room for pushing them. Outside food is not allowed.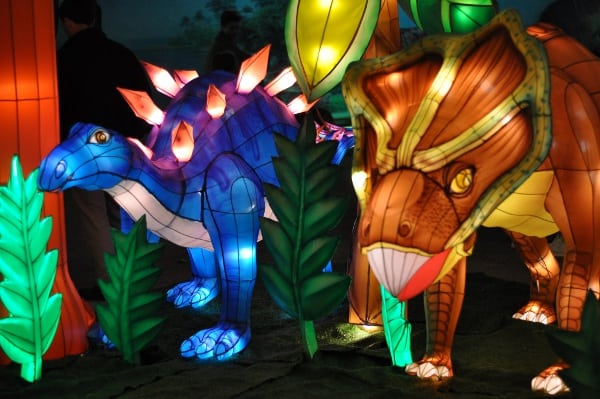 Magical Winter Lights
 was a bit of a drive from Houston… but my kids really really liked it and there are SO many lights.
I'd say that Houston Zoo Lights is cool because of the venue and getting to see the Zoo at night. Magical Winter Lights just has a parking lot, but the lanterns are really elaborate and there are a lot of them. Plus, the live entertainment is good too!
So, if you really like holiday lights, learn more HERE!