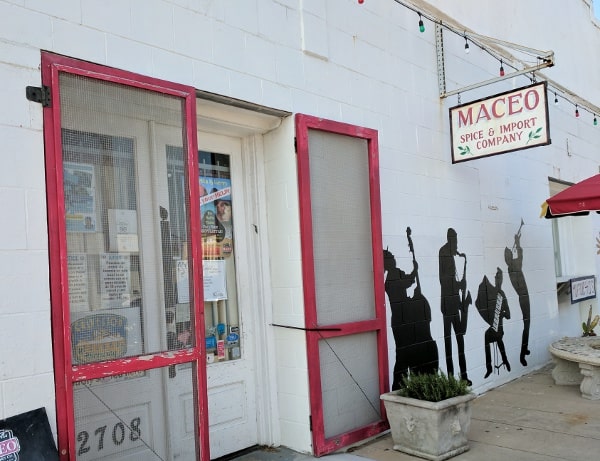 Address:
2706 Market St, Galveston, TX 77550
Where should we eat in Galveston? The locals told me Maceo Spice & Import!
Not far from popular museums and shops, but away from the tourist, is this old family owned grocery store with the famous muffalatas.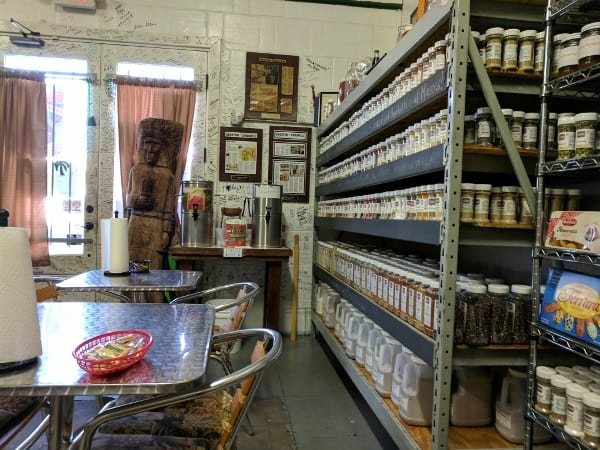 We spent the day at the small Galveston shops and went to Maceos on the way home. They were hosting an event outside but we went inside to buy spices and a sandwich.
We ordered at the counter and sat at one of the small tables. The warm muffalata came out quickly and it did not disappoint!
Check out the pictures and find much more to do in Galveston, with kids, HERE!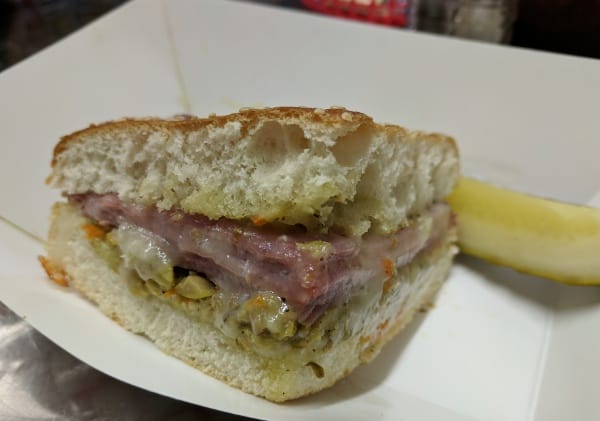 Find more Houston area restaurants: